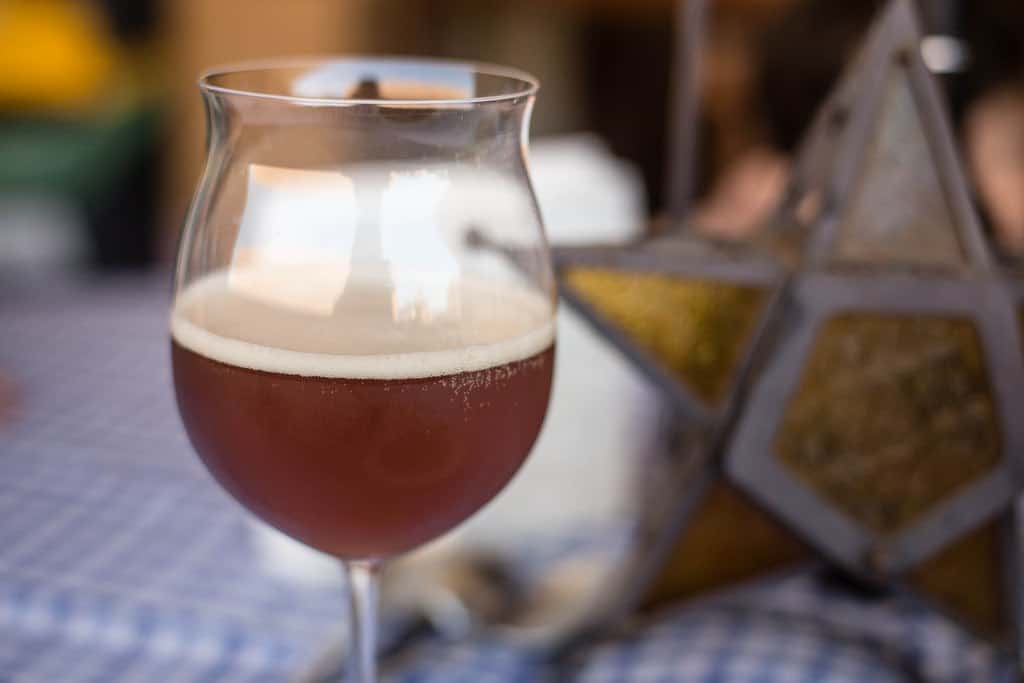 Photo credit: Beertaccini 2014 – Weiss E+G – IMG_0123 via photopin (license)
If you know a beer connoisseur and you're looking for the perfect gift, then end your search here because I've got you covered with this inspired (if I do say so myself) compilation of beer-related gifts. Give the beer lover in your life the gifts they've been dreaming of or never knew they needed—but fair warning, you'll probably be tempted to buy some of these for yourself.
A Personal Touch
Find a practical gift for the beer lover in your life but put a special spin on it. Buy them a personalized growler to make it easier for them to transport their favorite sips from brewery to home. You can write a special message on it for them, emblazon a hilarious photo, or choose from premade designs. Personalization takes a good gift to great, so make sure you take the extra, inexpensive step to make for an awesome present.
A Beer of the Month Club
Every beer connoisseur could do with a monthly delivery of delicious beer straight to their door. There are various beer of the month clubs that will send a variety of different beers depending on taste; from international flavors to rare beer finds, microbrews to independent production breweries, you'll definitely find something to fit their hops fancy.
Ticket to a Beer Festival
If there's an upcoming festival in an area near you, grab a pair of tickets and treat the beer lover to a day of sampling some of the finest local brews. Make a day of it and take them on a trip to a nearby town for a beer sampling opportunity they've always dreamed of. If you live far away, invite them to give the other ticket to a spouse or friend. Either way, they'll have something great to look forward to and be appreciative of the thoughtful gift.
Beer on Tap—at Home!
If your beer buddy is always headed to the brewery to get a refill on his or her favorite brew, make it easy by giving them a keg in the privacy of their own home. If you'd like to splurge, look into buying a kegerator that will keep their favorite brands cool and ready to go whenever they feel the hankering for a glass.
Start Your Own Brewery
Help them become their own brew master with a bona fide at-home brewing kit. You can find a variety of packages that cater to the IPA aficionado, or pick out the wheat options for the drinker with lighter tastes. They'll love figuring out the process of how their favorite libation is made, and have fun from brewing to bottling. Make a day of it and help them concoct their very own craft beer—right in their own kitchen.
Some Worthy Entertainment
If they've got a room dedicated to sipping on their brews, get them an old school dart board that they can use while entertaining. For the guy or gal who spends a lot of time outdoors, think about investing in a nice corn hole set. They can bring it out for parties, and it's the perfect beer drinking game as it doesn't require chugging.
Go for the Unexpected
Now that we've covered the staple beer gift items, let's take a journey into the land of unusual and hilarious beer-related options. If they've got a great sense of humor, buy them a set of beer-scented soap that they can lather up with. They'll laugh but they'll definitely enjoy the scent the next time they scrub. For something more practical but just as unexpected, by them a nifty Chillsner. This beer gadget slips into any bottle, and keeps the brew cold as can be without watering it down. It seals tightly, and the beer can be sipped with the Chillsner still inside.
Finding the ideal gift for the beer connoisseur is easy with any of the items on this list. Whether you find them the perfect growler for all their beer transportation needs, take them to an event dedicated to their favorite beverage, or give them the right accessories to fit right in with their sipping habits, they're sure to be thankful no matter the occasion.