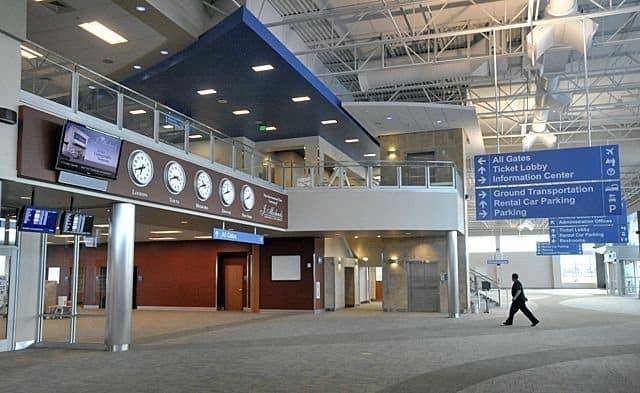 Image (c) www.architizer.com
The Medford city council in Oregon, USA (where else?) has recently given its seal of approval for vast banner adverts to be placed on all sides of the airport's air traffic control tower.
Good, I mean airports are SO non-commercial, right?
This isn't actually as mercenary as it sounds. They are hoping to pull in up to USD 3000 a month for the 7.5 x 7.5 m signs and use the profits to pay for some of the airport costs.
Well that's nice for them then.
Not so fast – the plan is to reduce landing fees, thus making Medford more appealing to new airlines and routes.
So is the beginning of the end for advert-free towers?
I'm rather hoping it won't 'take off' as an idea.
I see what you did there…
I mean, what with seat-back adverts, in-flight magazines chock-full of commercials and the barrage of billboards greeting passengers as they step from the plane, do we really need to be faced with a gigantic, Photoshop-enhanced pouting fashion model 30 metres up a control tower as we descend through the clouds?
Oh and by the way, as to "why did nobody think of that before?" – because it's a stupid idea…
What do you think? Would you prefer your airports to retain ad-free air traffic control towers? Post your thoughts below.