Blame Brexit: 3 Reasons Young Londoners Are Eyeing Berlin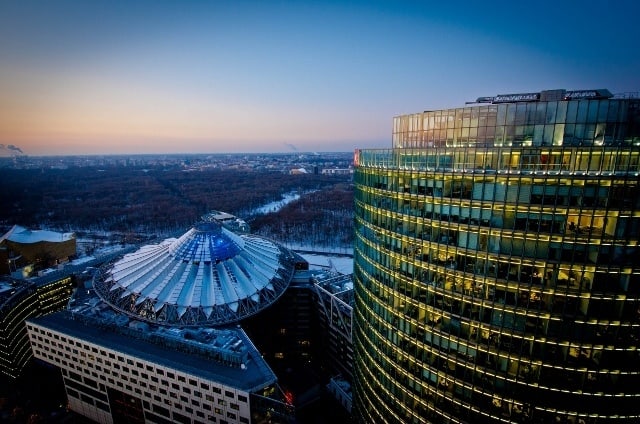 Image (c) Andy Higgs, Grown-up Travel Guide
If you're living and working in London, it's highly probable that Brexit has got you considering a move to another European city. If you're not living and working in the UK, perhaps Europe could be an appealing choice of relocation for you too (oh, and consider yourself lucky that you're not tied up in the mess of Brexit).
Moving to Europe is always going to be a big decision, and it's a choice many Brits have already taken. In fact, an increasing number of brits are hurrying to become German citizens to escape an uncertain future. Out of all the European cities, Berlin has emerged as one of the most popular choices for young working people for a while now. But what has made it so appealing in recent times?
Affordable cost of living
As Brexit bites and the cost of living in London becomes unsustainable for younger generations, many are on the move. Despite this sounding like a dangerously costly exercise, recent guidance from international move experts has suggested that making a move overseas isn't as expensive as you may think; this is particularly true if you're sufficiently prepared and the type of person who can whittle down your possessions "to the absolute necessities".
Fortunately for those moving to Berlin with or without large possessions, the cost of living is particularly affordable. Thus, you may decide you can afford the cost of moving some of your favourite large items, or you could choose to replace them with new purchases in the German capital.
Rent is relatively cheap, compared to high rent prices in London. In fact, Berlin has ranked number one for rent, according to a report on the world's best cities for millennials. Renting is more common across Germany than it is in the UK, and the savings between Berlin and London are significant.
A great choice of neighbourhood in Berlin is Friedrichshain-Kreuzberg, which has many places of leisure, including, bars, restaurants, cafes and clubs. Here, housing is affordable – a two bedroom apartment will only cost 600 – 1000 euros (£552 – £920). In contrast, London's average rents for two bedroom apartments has risen from £900 in 2011, to £1,350 in 2017.
A dynamic startup scene
The startup industry is booming across Europe, as there is no lack of innovative ideas and passionate entrepreneurs. Amongst the startup spur is Berlin with its creative and dynamic startup environment, which is catching the eye of many young professionals.
Moving to Europe has become a popular choice for international entrepreneurs, which has helped boost the startup scene across the continent. Many flock to Berlin as it heads towards overtaking London as the technology hub of Europe. In fact, many budding businesses that moved to Berlin had previously looked to London but were soon wooed by Berlin's fast developing scene. This isn't surprising following Berlin's bids for London's talent. The German government even had a van, as part of an advertising campaign, driving around London with the slogan, dear startups, keep calm and move to Berlin.
Great public transport
From trams to buses, to trains, Berlin's public transport can get you just about anywhere in the city, and it's cheap too.
When moving to Europe, any budget traveler will always say that the most cost-effective way to get around a city, is to use public transport, and the same can be said for Berlin. According to Expatistan, monthly ticket transportation in Berlin is as little as 79 euros, which works out as £72.79. This is a huge contrast to London monthly travelcards which range from £126.80 – £181.70, depending on what zone you live in.
Unlike London's six zone fares, Berlin is divided into three fare zones: A, B and C. Furthermore, young Londoners can even get a Berlin Welcome Card that offers a number of advantages including free public transport which can last from 48 hours to six days, depending on the type of card you purchase. Berlin and city centre prices (zone AB), range from 19.90 to 42 euros, which is equivalent to £17.51 to £38.70.
Since the night tube was introduced in London in August 2016, along with many buses either becoming available 24 hours a day, or as night buses, traveling by night has become considerably easier. In Berlin, getting around at night will be just as easy, as the U-bahn (subway, underground) service runs every 15 minutes on Friday and Saturday night, and on public holidays.
Berlin's low cost of living, edgy vibe and open attitude to immigrants and internationals, make the city an attractive place for young Londoners to live. It seems that Berlin offers what London can no longer provide – room to breathe and to thrive, without the barrier of financial pressure.