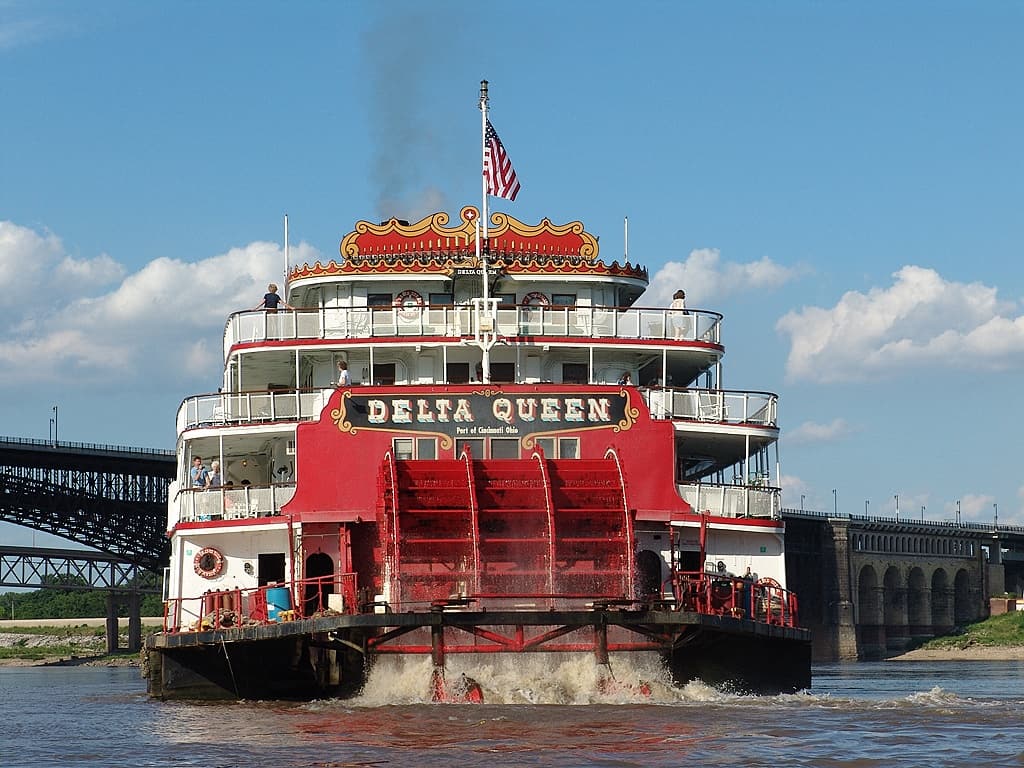 Photo credit: steamboatsorg via photopin cc
Planning a trip to the United States can be a slightly daunting experience – it's a huge country with so much to see that potential visitors can easily be overwhelmed. Of course it's not possible to see everything but unless you have unlimited time (and who does?) you'll probably feel under pressure to make the most of your precious holiday.
Focusing on a specific area or theme is a good idea – if you like cities, America has plenty of great ones that are best appreciated with more than just a weekend at your disposal. We've given you ideas for things to do during city breaks elsewhere on the site, but one of the most frequent requests we receive at Grown-up Travel Guide is to cover more unusual angles on our destinations – particularly in the USA.
One of the best ways to learn about a place and discover its hidden sides is to go on a guided tour. It's important to do your research and find a quality operator but with so much information available online it's quite easy to filter out the junk.
Now I'm sure most of you will be familiar with the idea of a guided city tour lasting a few hours and concentrating on a particular place or subject. But a concept which is becoming increasingly popular is to take this idea a little further – to have a guided holiday. An "escorted tour" entails joining a small group with expert leaders who accompany guests and show them the sights they would otherwise miss.
If you choose a quality company from the top end of the market you can combine adventure, discovery and excitement with luxurious accommodation, transportation and fine dining at a surprisingly affordable rate – in other words the very definition of Grown-up Travel! We recently came across Scenic Tours, a leader in the field.
For this article I'm going to give you a couple of examples to demonstrate how you can enjoy a very different type of US vacation – one you may not even have considered. Instead of a road trip, how about a river trip? Here are two relaxing America tours where much of your time will be spent kicking back on the water enjoying high-end hospitality.
Starting in the heart of the south in Atlanta the first stop is Nashville – famous for country music but also developing a reputation as a cool place to visit no matter what your musical taste. Memphis is the next stop and of course Graceland is on the itinerary as the musical theme continues.
After paying your respects to the King you'll board a genuine historic steamboat and set off on the Mississippi River, stopping at picturesque towns and dynamic cities en route such as Vicksburg and Baton Rouge. Your guides will tell you all about the people and events that formed America's history and the grande finale will be finishing the tour in New Orleans.
A different experience awaits on the other itinerary I looked at – following the trail of the earliest European settlers. You'll get to explore several historically significant cities while taking in the beauty of the natural landscape at the same time.
The urban delights of Toronto contrast with the stunning Niagara Falls and the French style of Québec.
The highlight of this trip is an amazing cruise in New England Cruise ending with time in both Boston and New York.
Both tours are all inclusive, making planning simple. You can also customize your own journey by adding activities that suit you.
Standards are exceptionally high and this is reflected in the feedback the company receives – Scenic Tours has won a number of awards including 'Best Small Escorted Tours Operator' and 'Best Luxury Tour Operator'.
Even more importantly, the company can boast a 100% recommendation rate from previous guests – that's right, every single one would recommend the operator to a friend.
We will certainly be checking out the company next time we are planning a US holiday…