This article was written by Grown-up Travel Guide contributor Nikolia Rudenko
In the third of Nikolia's series of articles about one-stop travel solutions, he's going to help you shed your preconceptions about cruise holidays. If you still cling to the idea that vacations on an ocean liner are the preserve of the elderly and there's little to do except play bingo and watch the world go by, it's time to discover cruising anno 2013…
Photo credit: Tyler McCall via photopin cc
What springs to mind when you think of a cruise? Ice shows and rollerblading, rock-climbing and surfing lessons, or Ben and Jerry's ice cream parlours? If these aren't the first things that spring to mind, then you clearly haven't been cruising recently, nor have you done your homework! And if you do conjure up images of swish ice-skaters, shopping malls and plenty of life's little luxuries, then you know exactly what to expect.
That is, assuming you choose a modern cruise operator like Royal Caribbean International, or P&O Cruises. When you travel on a 'superliner' under a banner like this, you really can expect the unexpected. For instance, on Royal Caribbean's Independence of the Seas, there are plenty of wonderful experiences on offer.
Photo credit: ragingwire via photopin cc
Try the onboard golf simulator, the rock-climbing wall, practice your one-two in the boxing ring or head to the FlowRider surf simulator.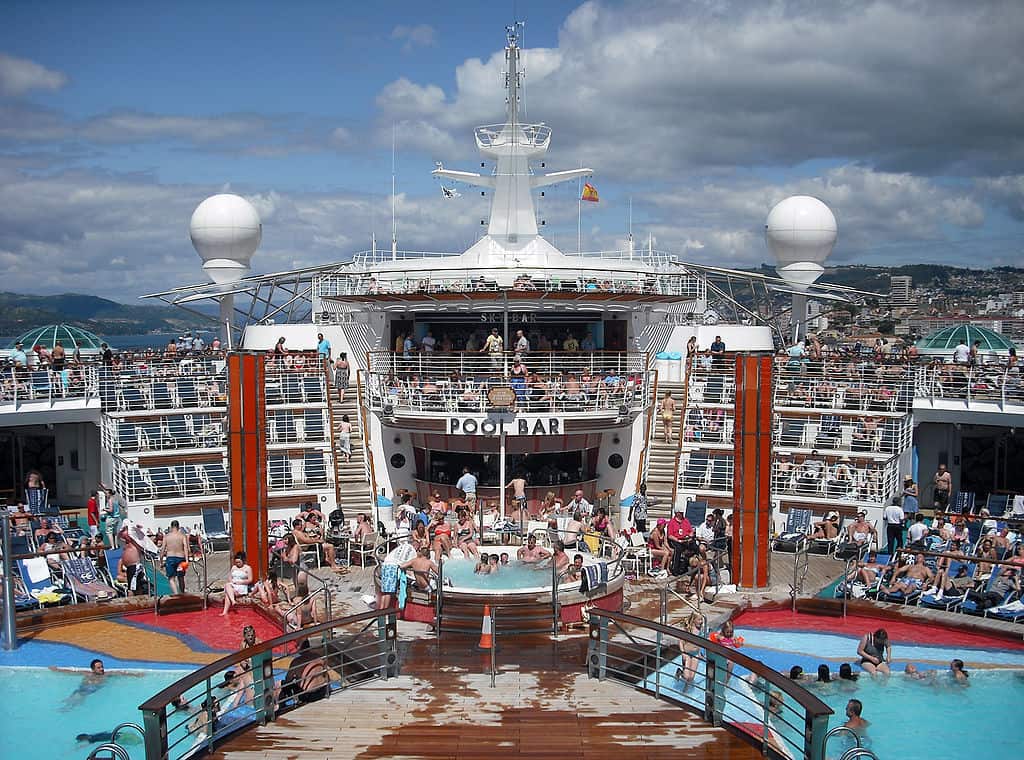 Image (c) Jolly Janner, Wikipedia Commons
There's also a water park with interactive fountains, and for those who want to take things easy, there's a spa complete with Jacuzzis and heavenly relaxation treatments.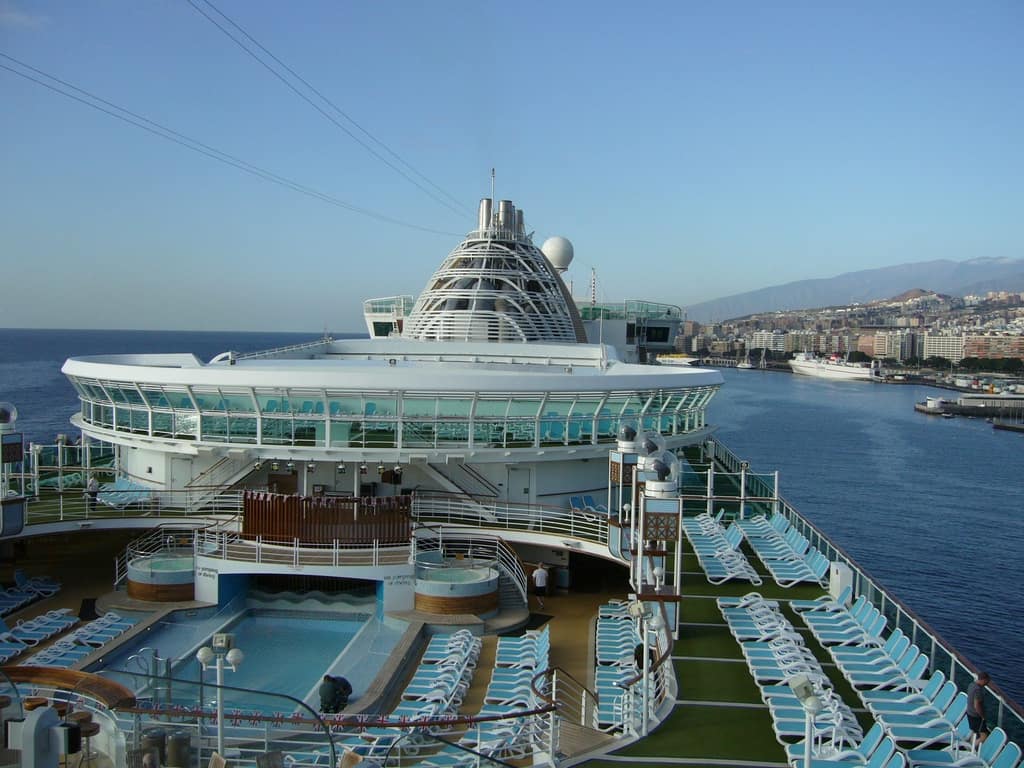 Photo credit: al_green via photopin cc
One of the stars of the P&O show is the Ventura, a huge vessel with stacks of entertainment on offer. There's a theatre that doubles as a cinema, cabaret lounges, a comedy club and a well-equipped gym. You'll also find a large sports court and various pools. One of the endearing features about the Ventura is its family-friendly appeal. The little ones can look forward to meeting characters like Noddy and Mr Bump, while entertainment features like kids' clubs and circus skills ensure they're kept well out of mischief.
Photo credit: vl8189 via photopin cc
And as for destinations, the world really is your oyster. Head off on a voyage of the Mediterranean, visiting familiar bucket-and-spade destinations like Spain, Malta and the Balearic Islands. Take a voyage of adventure to Alaska and explore a fabulous wintery wonderland. Or take off to the Caribbean for a sun-soaked cruise to remember. It's your choice…
About the author: Nikolia Rudenko is a freelancer in advertising and marketing who enjoys travel, photography and sharing experiences with friends.