Grown-up Travel Guide's Best Photos: Zambezi River, Batoka Gorge, Zimbabwe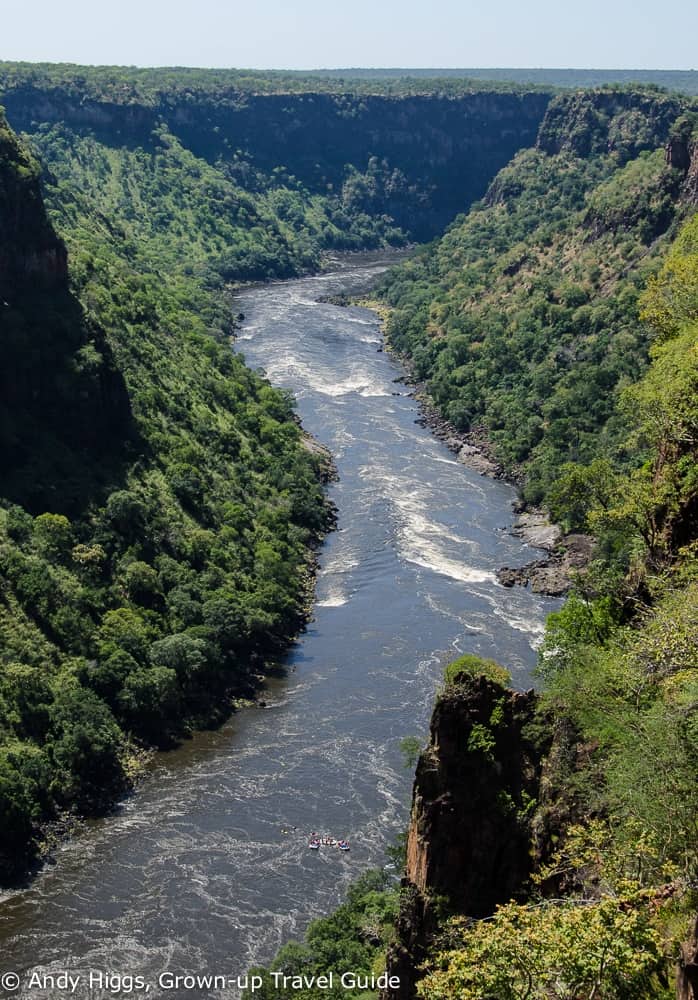 This is the view from the bar at Gorges Lodge. Not bad, eh? I'll be reviewing this spectacular accommodation soon so expect more jaw-dropping photographs and video clips.
If you look closely you'll see a group of white-water rafters who have come from Victoria Falls, a few kilometres upriver. Most groups finish here and are then faced with a steep climb to reach the road and a waiting vehicle.
#zimbabwesafari2014