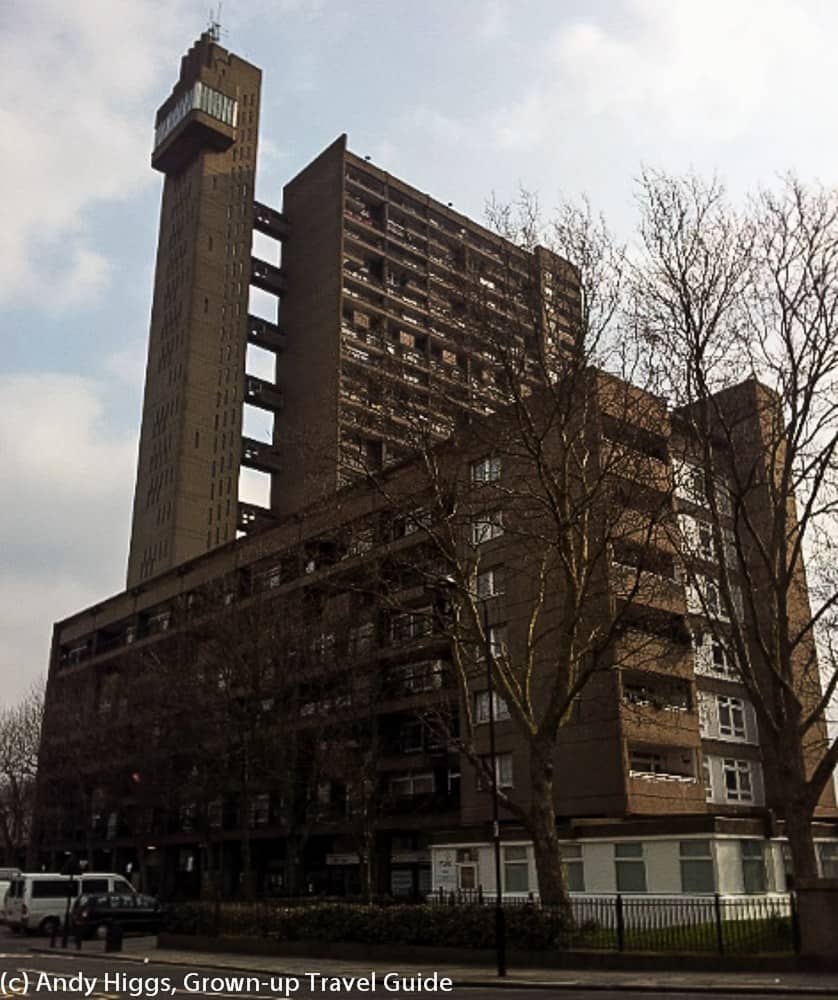 I know. You're justifiably wondering why this ugly tower block is featured in our daily photo section, right? Well wonder no more – you already know that we're die-hard James Bond fans and believe it or not there is a connection here. This place is called Trellick Tower and is found in North Kensington, London and was designed by one Ernő Goldfinger (September 11, 1902 – November 15, 1987). I'll let Wikipedia explain the rest.
"He was a Hungarian-born architect and designer of furniture. He moved to the United Kingdom in the 1930s, and became a key member of the architectural Modern Movement. He is most prominently remembered for designing residential tower blocks, some of which are now listed buildings.
Among his most notable buildings were the 27-floor Balfron Tower and the adjacent eleven-storey Carradale House in the East End London Borough of Tower Hamlets, which served as models for the similar 31-floor Trellick Tower in North Kensington (started 1968, completed 1972). These three are notable examples of Brutalist architecture.
Goldfinger was known as a humourless man given to notorious rages. He sometimes fired his assistants if they were inappropriately jocular, and once forcibly ejected two prospective clients for imposing restrictions on his design.
A discussion about Ernő with Ursula Goldfinger's cousin on a golf course prompted Ian Fleming to name the James Bond adversary and villain Auric Goldfinger after Ernő. (Fleming had previously been among the objectors to the pre-war demolition of the cottages in Hampstead that were removed to make way for Goldfinger's house at 2 Willow Road.)
Goldfinger consulted his lawyers when Goldfinger was published in 1959, which prompted Fleming to threaten to rename the character 'Goldprick', but eventually decided not to sue; Fleming's publishers agreed to pay his costs and gave him six free copies of the book."
Nice, huh? For more Goldfinger-related nuggets check out our feature on the locations used in the movie – and you may want to read the rest of the series while you're at it. We will be continuing it, don't worry 🙂