Looking to experience Egypt without busting your travel budget? While it's not one of the most expensive holiday destinations – especially if you take advantage of one of the cheap holidays from HolidayGems.co.uk – there are so many sights to see that a little advance planning can help you get the most for your money.
For starters, why not take a road trip along eastern Egypt's Red Sea coast by bus?
Image obtained from Flickr.com under Creative Commons (c) Jeremy Page
If you manage to travel on one of these exotic and somewhat over-the-top beasts then you'll be just as keen to take a few snaps of your mode of transport as your destination. Travel south from the resort towns of El-Gouna, Hurghada and Safaga to El Quseir, Marsa Ghaleb, Marsa Alam and sleepy Hamata. Egypt bridges Europe, Asia and Africa and offers both the dive enthusiast and cultural tourist an unforgettable experience.
Mountains, mangroves and coral reefs
Image obtained from Flickr.com under Creative Commons (c) cmgramse
El Gouna, possibly the most luxurious resort, offers forty dive sites around its numerous islands, including wrecks from the Indian trade routes and WW2. As at Hurghada, there are coral gardens and opportunities to snorkel with bottle nosed dolphins at Shaab el Erg.
For those who like their nature watching to be land based: huge migrations of storks, flamingos and rare birds occur in spring and autumn. The climate and sea temperatures rarely dip below 23C for the air and 18C for the water, so going off peak at a good price is always an option.
Sun, sea and lots of sand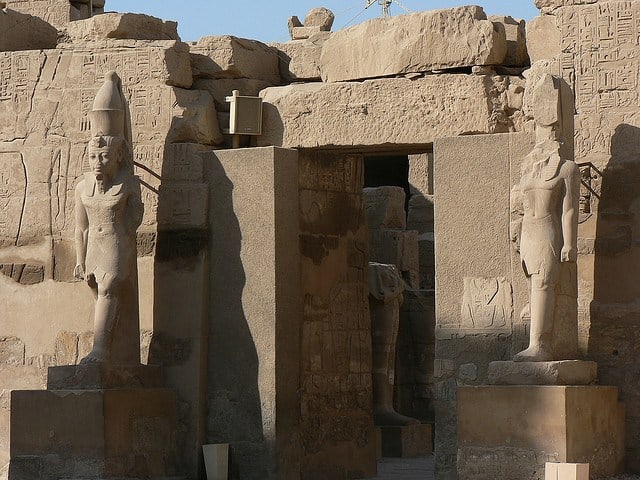 Image obtained from Flickr.com under Creative Commons (c) John Thomas
Once you have topped up your tan on the beach, the desert offers opportunities for quad biking, treks on horseback and visits to Luxor Temple, and St Paul of Thebes' and St Anthony's monasteries. For the adventurous, there are hidden hiking trails to old Roman quarries in the mountains.
The Yalla Bus is preferred means of getting from A to B, and fares vary according to distance but are always low. These small mini buses can be hired privately like taxis for groups of friends.
Further South
Ferries leave the old port of Safaga for Saudi Arabia, and its more industrial character keeps the cost of living down. It is famous for its windsurfing and black sand dune beaches.
Image obtained from Flickr.com under Creative Commons (c) Andrea Pravettoni
El Quseir is more authentically Egyptian and after visiting the Ottoman fort, you can play pool at a beach side café. The weekly fruit and vegetable market remains a cheap and unspoilt Egyptian shopping experience. Most of the towns offer a wide range of places to eat, from international chains to locally run restaurants, which offer the best value.
Marsa Alam international airport and a marina have increased the town's pace of life, and a wide variety of advanced dive sites can be accessed from here and Marsa Ghaleb, just ten minutes away. Emerald and Pharonic gold mines, ancient rock carvings and a visit to the Temple of Seti 1 at Khanais in Wadi Miya can also be arranged.
If you are looking for an authentic Egyptian experience which has the option to avoid tourist prices, then tour the Red Sea coast and dive, sunbathe and dip into history as the mood takes you.