This article is part of the series "City Breaks in Germany"
"Teaser" with original itinerary
City Breaks in Germany: Part One – Lüneburg
City Breaks in Germany: Part Two – Celle
City Breaks in Germany: Part Three – Hannover  
It's been a while since I've been on the road purely for blogging purposes – indeed the last time I was on a mission was my trip to Cape Town in April. Mind you, I was in Munich for a long weekend (Bruce Springsteen and beer, essentially) and then of course on a fantastic two-week road trip by electric car in Northern Norway for our family holiday.
So I've hardly been sitting still – but after an intense couple of months in my other business of translation it will feel good to be heading for the airport tomorrow.
Even if I do have to get up at 0415 or something…
The plan
Once again the Nordic Travel Bloggers collective is working with the German National Tourist Board and has created a campaign focusing on city breaks. Over the next four months, fourteen bloggers from Norway, Sweden, Denmark and Finland will be checking out what Germany has to offer and reporting back on social media using the #CitybreakGermany hashtag.
I'm one of the first out the gate and will be travelling to Luneburg, Celle and Hannover with Laura Santanen from Finland.
I've been to Luneburg and Hannover before but that was over 20 years ago; Celle is a new one for me.
Details of the itinerary are still coming in, but here's what I do know:
Thursday 25 August
Photo credit: Luneburg, Germany, June 2015 via photopin (license)
I fly from Trondheim to Copenhagen at 0600 (ouch!) and then on to Hannover where I land at about 0920. I will catch the train to Luneburg where I arrive at noon and check in to my hotel.
We meet our guide for a tour of the town and then dinner.
Friday 26 August
Photo credit: Les maisons de Stechbahn, Celle, Basse-Saxe, République Fédérale d'Allemagne. via photopin (license)
The morning is our own so I intend to explore more of this Hanseatic town before we take the train to Celle at midday. After checking in to our hotel we will visit the Residential Palace, the old town and an art project. We end the day with dinner at a local restaurant.
Saturday 27 August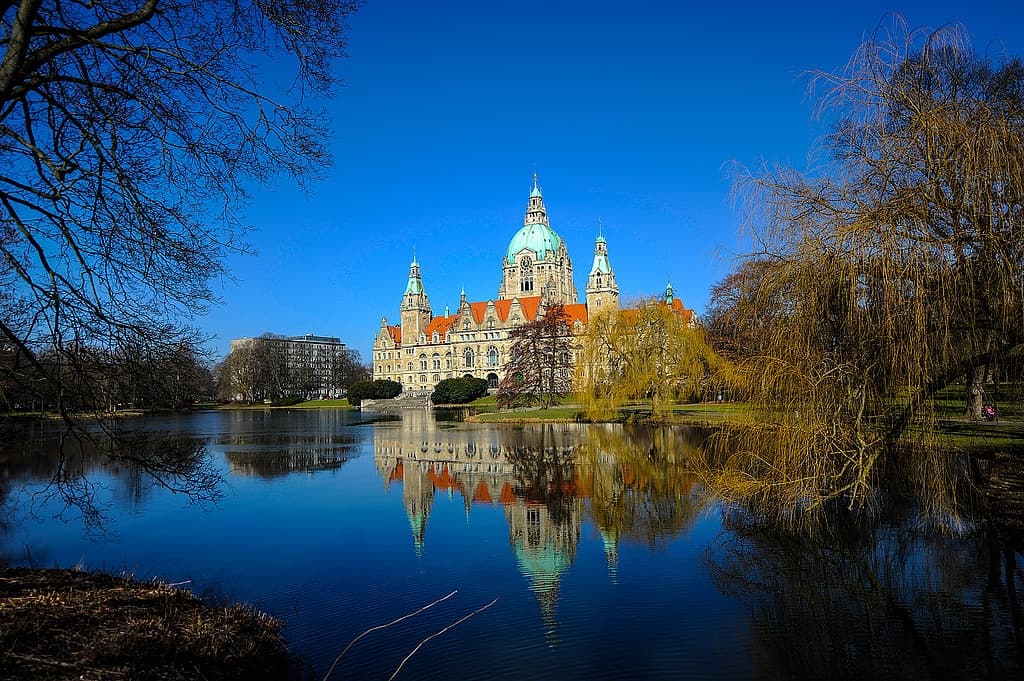 Photo credit: Neues Rathaus Hannover via photopin (license)
Again, the morning is free for exploration then we jump on the train to Hannover. We check in to our hotel then meet our guide for a tour of the inner city. In the evening we will be heading for the trendy Linden district.
Sunday 28 August
Before we leave we have time for a short tour of the Royal Gardens of Herrenhausen and lunch in a beer garden. I leave by train for Hamburg and my flight to Stockholm then on to Trondheim and a late finish.
It looks like a lot of fun, and with temperatures forecast to be in the 30s it looks like we are going to be lucky with the weather, too.
For full details of the campaign, the route and the bloggers check out the NTB website and follow our updates on Facebook, Instagram and Twitter using that #CitybreakGermany hashtag!