Named after the Italian explorer Christopher Columbus, the charming southern city of Columbia makes for an excellent vacation spot. Home to a thriving art scene, the Williams-Brice Stadium, and close to the pristine waters of Lake Murray, Columbia has a host of activities that will keep even the most hard-to-please traveler entertained.
Cheap hotels like La Quinta Inn, as well as low-cost flights and discounted places to eat all make it possible to explore the city on a tight budget. Read on to find out how to plan an amazing trip to Columbia on the cheap.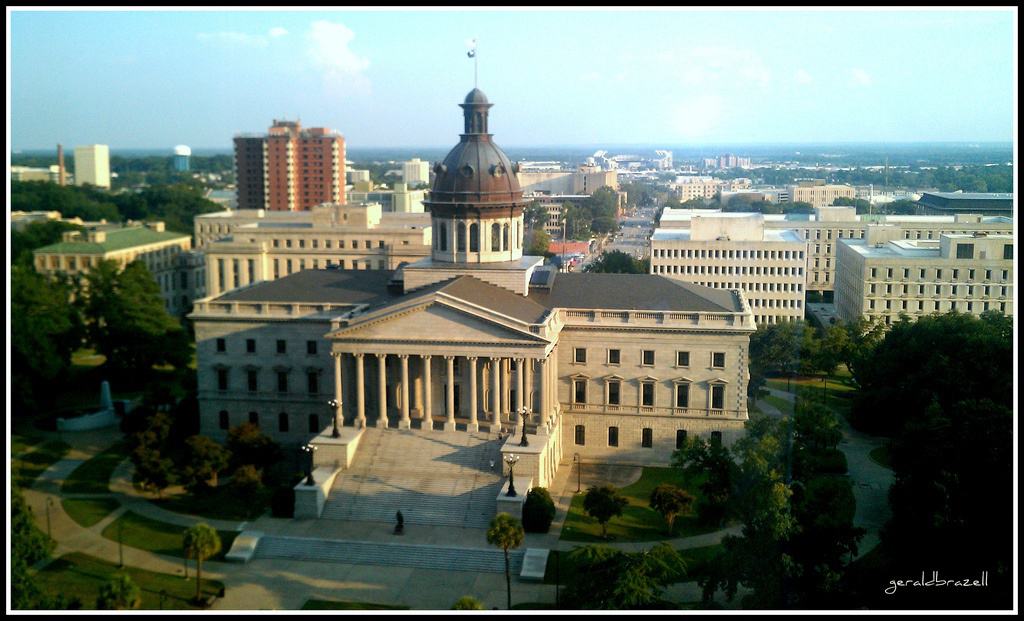 Photo credit: geraldbrazell via photopin cc
Timing Your Trip
Budget-conscious travelers choose to visit during spring or fall when some great value deals on flights and hotels are available. If you're flexible with departure times then choose a midweek flight as reports show that flights are typically lowest on Tuesdays and Wednesdays and at their highest on Sundays.
Avoid public holidays and large annual events since they allow you to take part in celebrations that draw out Columbia's colorful characters, but they also bring with them a hike in prices.
Budget Hotels
With a little ingenuity and the help of a good travel comparison website, you can snap up some great deals on cheap Columbia hotels. Use Hipmunk to find available Columbia hotels at the click of a button. Results are listed next to a map, and they can be filtered according to price, star rating, and location for the quickest and most convenient way to find a place to stay.
Fantastic Airfares
Columbia Metropolitan Airport is just five miles south of downtown Columbia. American Eagle, Delta, United Express, and US Airways all operate scheduled flights to and from the airport to major destinations throughout the US, including Atlanta, Charlotte, Dallas, New York, and Detroit.
Affordable Eats
As a university town, Columbia has a selection of eateries that cater for penny-pinching students. Morningside Heights is an excellent area to dine out on the cheap, particularly if you like traditional Southern cuisine. For a healthy alternative, head to the West Side Market where you can pile up a salad box for less than $5.
Fun Low-Cost Attractions
A fun and free day out for all the family includes the Carolina's Children's Garden, which is inside of the Clemson Research and Education Centre. Visitors of all ages can marvel at the pretty tree-lined lake, and the playground, scavenger hunt, and interactive garden will be sure to keep the little ones entertained.
State House is one of South Carolina's most iconic buildings. Built in 1855, this marvelous feat of Greek Revival-style architecture houses the General Assembly and the offices of the governor of South Carolina. Visitors can learn more about the building's rich by taking the free tour.
Need some help booking your trip to Columbia? Use Hipmunk to find cheap flights and hotels.
What do you think of Columbia? Share your thoughts and tips in the comments section below.
Alisha Smith is a writer with a serious case of wanderlust. She's most likely to be found road tripping up the West Coast, sipping coconut water on a beach in Bali, or writing about her adventures for Hipmunk.com