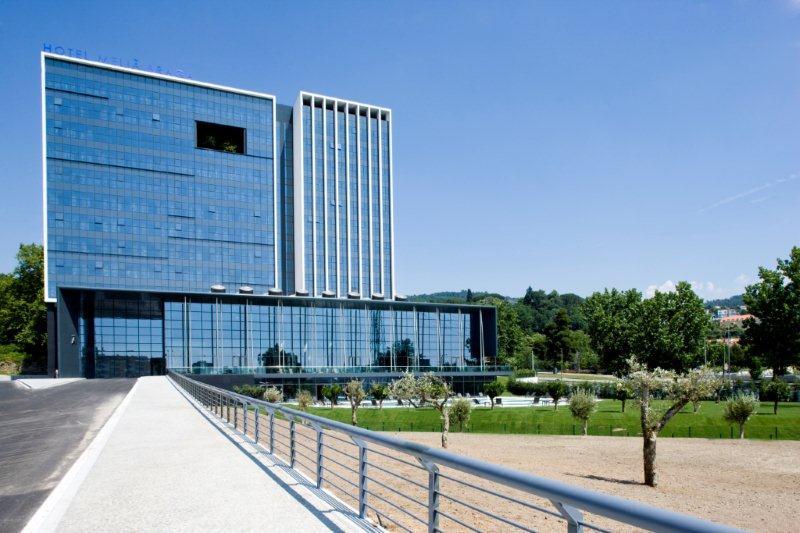 Post author:

Andy Higgs

Post published:

September 21, 2012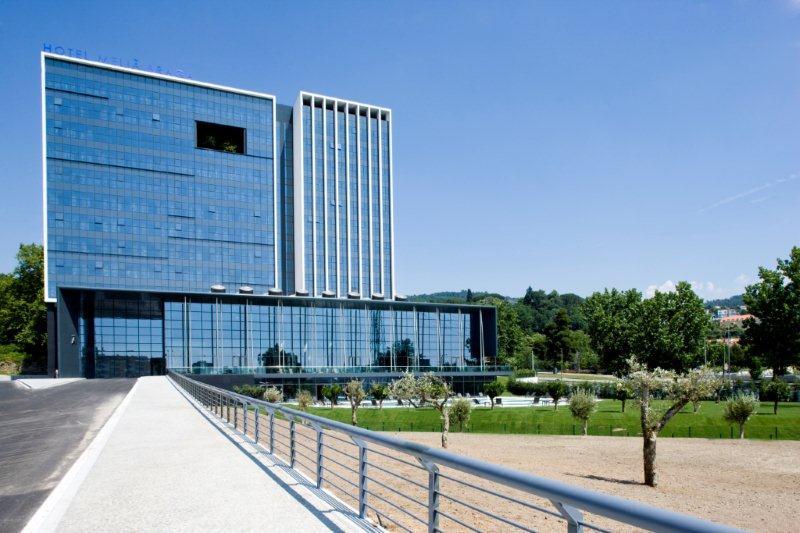 Image (c) Melia Braga Hotel & Spa
To end this week of Portugal coverage it's time for a review of the other place I stayed while visiting Porto for the Travel Bloggers Unite conference. Disclosure is even more important here too, as this time we were on a 2 day trip under the auspices of the O!Porto! tourist board and our accommodation was part of the press trip.
Now that's the kind of rate I like…
Clearly. But free or not the hotel isn't escaping the usual Grown-up Travel Guide scrutiny. There are other places to stay in Braga so the point of this review is to decide whether you should choose to stay at the Melia rather than somewhere else.
If it's good enough for the Portuguese national football team, it ought to be good enough for you?
That's true – we were greeted by a barrage of press and TV reporters when returning the first night but any delusions that they were there for us were soon trashed as we found out who else was staying there. Anyway, read on…
Image (c) Melia Braga Hotel & Spa
Sheraton Porto Hotel & Spa, Rua Tenente Valadim 146, 4100-476 Porto, Portugal +351 (22) 040 4000
When?
Early September 2012.
Vital stats:
Five stars. Opened 2010, 182 rooms over 12 floors.
Location, location, location?
Image (c) Melia Braga Hotel & Spa
The Melia Hotel is located near the University to the north-east of the city centre which can be reached in about ten minutes by taxi. Unfortunately it is also positioned right between two very busy roads which makes the outdoor pool area a noisy experience.
What about parking?
There's free parking but spaces are limited; if they are taken you can park on the street in the surrounding area.
Why choose this place?
As previously mentioned my motives were a little different this time as I wasn't involved in choosing the hotel, but it is Braga's only central 5-star property and most modern hotel. The pools and spa facilities would be a deal-breaker for some visitors too I'm sure.
Room
Image (c) Melia Braga Hotel & Spa
The hotel offers standard rooms as shown here as well as suites. I was in a standard which was large and modern with the following features: LCD TV, air conditioning, lighting and climate control, blackout drapes/curtains, wired and wireless internet access, direct-dial phone, minibar, hair dryer, bathroom phone, bathroom scale, iron/ironing board, desk, in-room safe and cable television. The huge double bed was very comfortable. A rather neat feature was the inclusion of touch panels to control the lighting and heating next to the bed and in the entrance hall. I found the chair to be a little uncomfortable for working at the desk and ended up sitting on the bed instead.
Carpets?
Yes and no. Perhaps to please all visitors the Melia has opted for hardwood floors in the entrance hall and bathroom and carpet for most of the bedroom area. I'd have dropped the latter but it was a decent compromise.
Bathroom
The bathroom was a decent size with a large and stylish free-standing bath in the main room which was separated from the bedroom by a curtain; there was also a separate shower cubicle and toilet (again with a telephone – is this a Portuguese custom I wonder?) In what probably seemed like a good idea on paper the toilet and shower shared a large glass sliding door. The problem with this soon became apparent as after showering the inside of the door was wet; when the door was slid open this water then dripped onto the floor where it now stood, over the entrance to the toilet. There was no floor drain so this is going to cause a major problem for the floor over time. The hotel provides toiletries in single use size (again, not the best for the environment) and a hair dryer.
Free internet I hope?
Yes. Free wired and wireless with a simple code system. Excellent connection speed and seemingly there were multiple routers on each floor (at least from the scanning I carried out although these may be virtual access points). Full marks to Melia for doing the right thing by their guests.