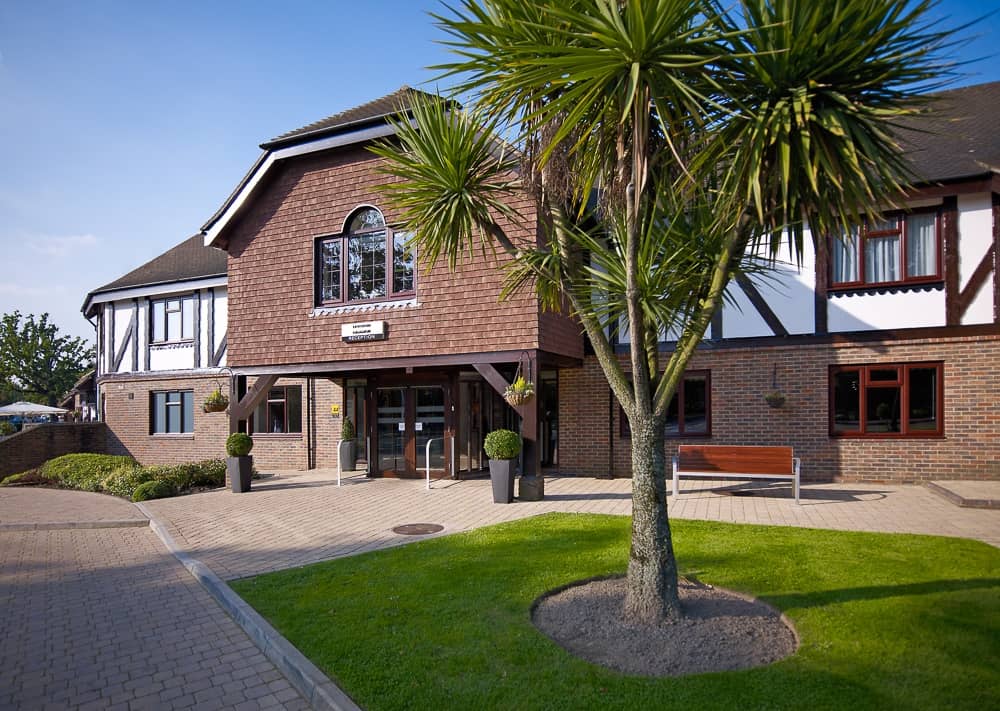 Dear reader, it's time. There are various reasons why this article has not flashed up on your screen until now, but I do worry that at least part of me wanted to keep this place a secret a little longer.
'Advice for the post-backing generation – which we're not going to tell you'. That would somewhat diminish the appeal of your website, no?
Quite. I'm sure I worry for no reason but it certainly feels good to finally tell you all about one of England's best hotels.
Another swanky central London joint?
Actually no. Situated on the outskirts of one of England's oldest towns, East Grinstead, the Felbridge Hotel & Spa is an ideal base from which to relish the delights of the Great British countryside. The hotel is just 15 minutes from Gatwick Airport and about half way between London and Brighton with excellent rail connections to both from East Grinstead, too…
Felbridge Hotel & Spa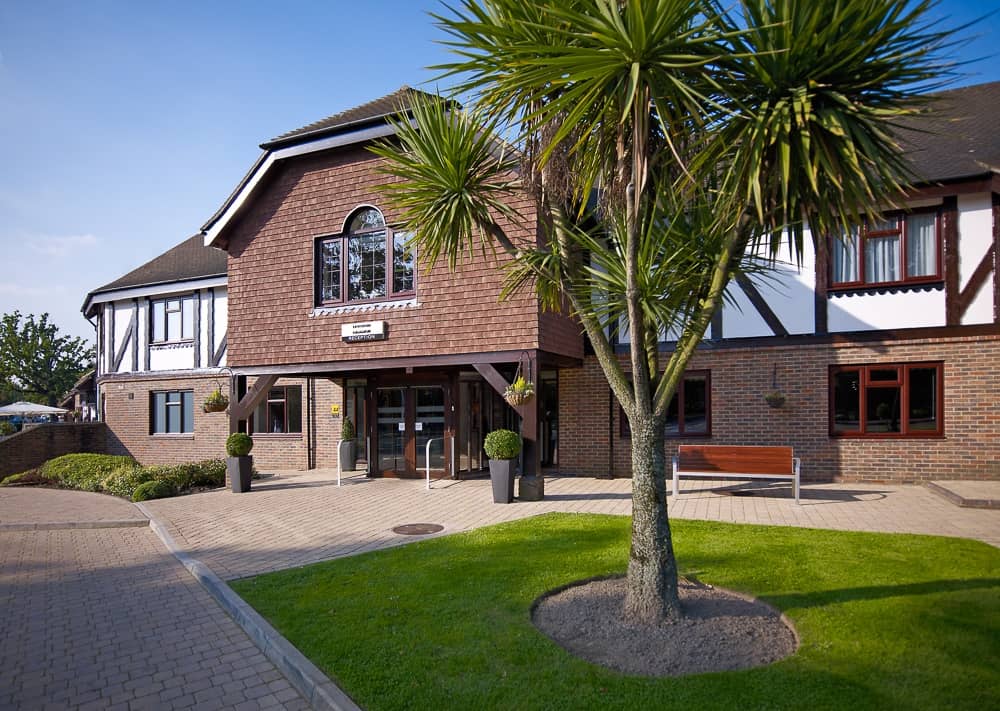 London Road, East Grinstead, West Sussex, RH19 2BH, ENGLAND +44 (0) 1342 337700
When?
Late March 2013, then again in May 2013
Vital stats:
Four stars. Originally built in the 1920s but the new owners carried out a GBP 6 million refurbishment in 2007. 120 rooms over two floors
Location, location, location?
The hotel is actually close enough to Gatwick (about 15 minutes in a taxi) to be considered an airport hotel but is located in the more pleasant surroundings of Felbridge, a suburb of East Grinstead. On the borders of Sussex, Surrey and Kent, East Grinstead is one of the best-preserved towns in the UK and is approximately half way between London and the South coast. This is where you can enjoy some of the most beautiful countryside in the South East of England including the vast Ashdown Forest at the heart of the High Weald Area of Outstanding Natural Beauty.
You can puff along on the steam trains of the Bluebell Railway (the star of many a film and TV show which now runs all the way to East Grinstead) or with your own wheels visit the historic sites of Hever Castle, Standen, Chartwell and Wakehurst Place. Oh and I nearly forgot…the Felbridge Hotel is an easy taxi ride (or a slightly more difficult but healthier walk) from the best pub in England* – the Wiremill (review coming next.)
* clearly this is a subjective opinion, but it is based on many, many years of research and countless visits during my formative years. I realize I have a limited representative sample for this conclusion so if anyone is willing to sponsor an exhaustive survey I would of course be willing to test every pub in England
What about parking?
Not a problem. There is a large car park on the hotel grounds, and it won't cost you a penny.
Why choose this place?
It must have been karma or something. To keep a long story relatively short through no fault of our own we missed our flight back to Norway after a brief Easter break in London. Instead of getting on the next available plane that night we decided to extend our stay in the UK by a few days as we were in no rush to get home. Rather than return to London we chose to stay locally and I thought of East Grinstead. I grew up (hah!) not far from here and was often cycling, hiking and driving in the area and knew there were several hotels along the main road south.
Some quick online research from my laptop at Gatwick and it didn't take long to settle on the Felbridge – especially given the appeal of the indoor pool to keep our daughter happy, the reputation of the restaurants and yes, the proximity to my fave pub…
Room
Four main types of room – Standard Double, Superior Double, Junior Suite and Luxury Junior Suite. We stayed in a Superior Double as a family and I also tried out a Luxury Junior Suite when travelling on my own. Both rooms were modern, stylish and spacious. The beds were excellent with quality mattresses and linen.
Other amenities include: Flat-screen TV with 17 free channels and pay-per-view, work desk, luxury mattresses, Elemis toiletries, fridge, in-room wired internet access (extra charge – free slower access for one hour), hairdryer, iron, safe, tea and coffee making facilities. All rooms are non-smoking.
Carpets?
Yes. We prefer wood, but the Felbridge's status as a classic British hotel essentially means that carpets are the norm. These were clean so no complaints there.
Bathroom
Bathrooms are bright and modern and the quality Elemis toiletries were a bonus. I had a few minor niggles – in the Superior Double we had a combined bath and shower which was a little small to use as the former and the "roll top bath" in the Luxury Junior Suite was also far too shallow; however there was a separate shower cubicle. The water pressure in both cases was excellent so no complaints there.
Free internet I hope?
Not really – there is free high-speed Wi-Fi in the public areas of the hotel but not in the rooms. If you want to go online in your room fast wired internet is available at a charge – you'll need to borrow a cable from reception or better still bring your own as they have a limited supply. There is a free option for an hour of slower access. Neither will help smartphone or tablet users though and this is a major inconvenience.
In this day and age WiFi should be free, fast and available all over the hotel. Now we do support the idea of metaphorically cutting the cord from work etc. when the prime objective of your stay is to get away from it all, but at a hotel like this it just seems wrong not to offer wireless internet access. It's a place that will appeal to business travellers stopping over at Gatwick after all.