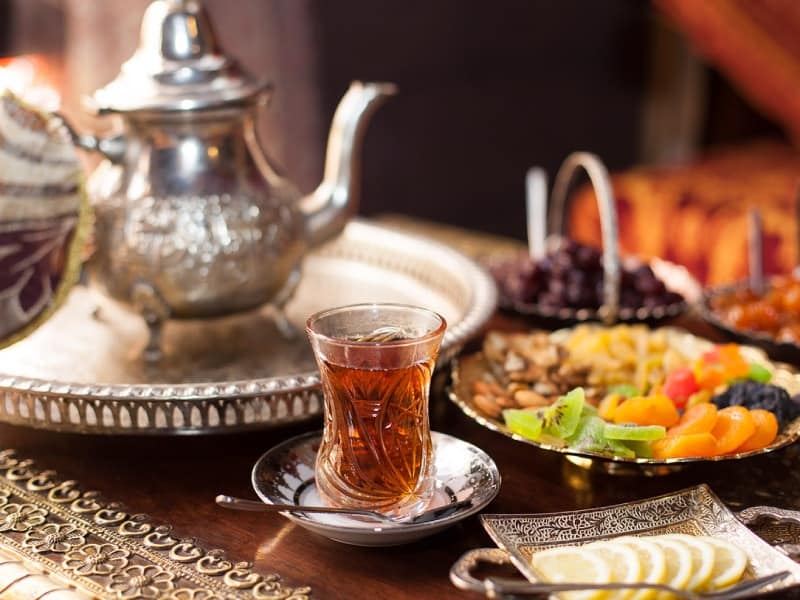 The South Caucasus region (namely Armenia, Georgia and Azerbaijan) is indeed the great destination for gourmets as well as meat and high-calorie dish lovers. However, if you're vegetarian, vegan or just a follower of a healthy diet don't worry, there a number of delicious not well-known vegetable dishes in the region. We are here to help you to plan your diet and are ready to share some great info concerning vegan-friendly places and dishes in this post.
We also realize that it is not very easy to travel when you have some food restrictions, that's why it is always better to contact any local travel agency, to inform the staff with all your food preferences and enjoy the tour with all the nuances arranged beforehand – thus there won't be any problems during the travel. One of the companies with high ratings of Caucasus travel organization is Arara and its offers can be found here.
Armenia for vegans
Armenia is a wonderful country for gastronomic tours. Even though a great part of the national cuisine consists of meat dishes there are some really tasty ones for vegetarians and vegans. The locals are used to serve this kind of dishes with the main course (mostly meat). Moreover, there is an interesting fact about traditional "vegan" dishes; they are reproductions of meat dishes and no less tasty.
Traditional Armenian meat BBQ (khorovats) is always served together with barbeque vegetables. Tomatoes, potatoes, Bulgarian pepper and eggplant and prepared on the fire and served with onion and lavash (pita bread). You can order vegetable khorovats as a side dish for potatoes or something like that.
Another popular dish that has its "vegan analog" is dolma. Traditionally it is made of grape leaves and minced meat but there is a lean version served for New Year fest. Pasuts dolma is made of cabbage leaves, beans, and grains. In every region, locals use a different mixture of grains and even dried fruits. The grains are wrapped in cabbage leaves just like traditional dolma. The dish is served both hot and cold.
Traditional vegan dishes can be found in almost all national restaurants of Yerevan. Most cafes in the capital are vegetarian-friendly. Menus may also have special marked dishes for vegans so it is not a problem either. Finally, there is vegan cafés and restaurants in Yerevan with vegan pizzas, burgers, desserts and much more. For example, Eat&Fit Healthy Food Café located on 80 Arami Str., Dr Veggie on 31 Moskovyan Str., Life Food on 24 Martiros Saryan St.
It should also be noted that in Armenia every season brings sweet and juicy fruits and vegetables that are ecological clean especially those sold in local bazaars. For protein, vegans can always find all kind of nuts in supermarkets and bazaars.
Georgia for vegans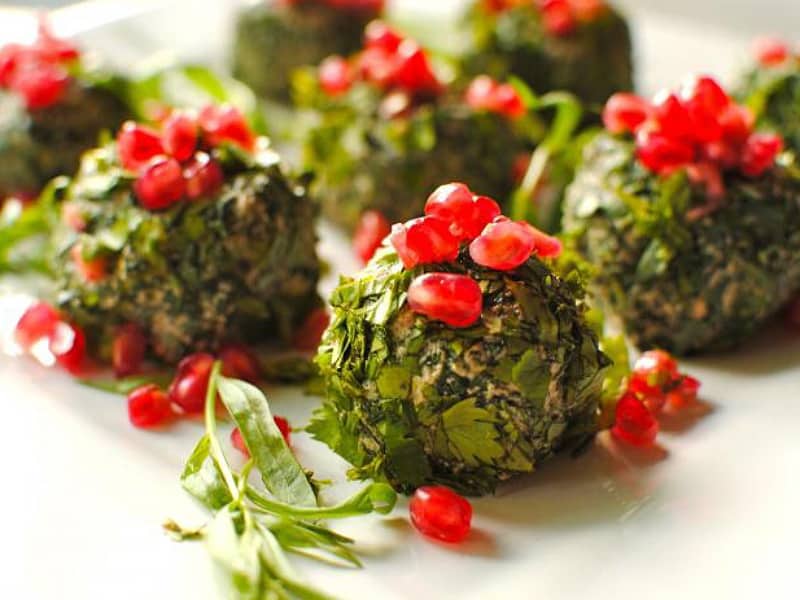 Georgia is a paradise for gastro tours. There is a misconception that Georgians eat much meat, there are lot of vegetable dishes that are the part of a daily meal.
One of the most frequently used ingredients in Georgian cuisine is beans (lobio). The traditional dish is made of beans, herbs, (sometimes walnuts). It is served both hot and cold.
For summer, eggplant dish is the main garnish on a traditional Georgian table. It can be in the form of rolls with walnut and garlic or stuffed with rice. There is also ajapsandali (stew) – roast vegetables mixed with bell pepper, garlic, cilantro and served hot or cold.
Another tasty option for vegans is pkhali, boiled vegetables with garlic and herbs. Vegetables are chopped, mixed with the rest ingredients and formed into small balls.
The best vegan Georgian dessert is churchkhela, fruit sneakers. This tasty sausage is made of grape juice and nuts. The colorful sausages immediately attract attention so you will never miss it.
As for cafes and restaurants today most of them have vegan and vegetarian dishes. At last, there is a vegan cafe Kiwi in Tbilisi that was the first in its kind. This is a unique place, a community where everyone cares about nature and animals. Plus, it is a cafe with tasty vegan dishes.
Azerbaijan for vegans
Vegans feel quite comfortable in Armenia and Georgia. Society has accepted their preferences and lifestyle long ago, while in Azerbaijan it is still uncommon and the locals get surprised to hear that. It may be challenging to find vegan food in remote areas unless it is a national dish. While in Baku, popular restaurants and cafes already have vegetarian and vegan dishes.
Traditional Azerbaijani dishes mostly include meat. If not, they are made of animal fat. Thus, if you have asked for a dish that doesn't contain meat, this may not be a warranty that it is a completely vegan dish. The best thing to do is to choose vegetable salads and grilled veggies with herbs. For dessert, you can try traditional jam served with tea and dried fruits.
Back in Baku, you can visit the manipura ethic bar and cafe that was opened just recently. The venue positions itself as a vegan raw cafe and cafe with a moto "Food can be your therapy".