While the first place that comes to mind when the term "road trip" is heard is often America, the US of A does not have the monopoly on great driving adventures. What it does have is books, music and films and a major grip on popular culture around the world, meaning that marketing is almost unnecessary.
In truth there are excellent opportunities in most countries but for the ultimate road trip – or six – we reckon that Australia must be high on the list of finalists. The place is just so enormous and sparsely populated that it doesn't take long to get away from it all – but heading into the outback is not to be taken lightly.
This article highlights six journeys where you won't be straying quite so far from civilisation that you need a full set of spare parts, first aid kit and emergency rations. What you will need is a decent car – if you are going to be spending some time in Australia it usually makes sense to buy a vehicle and sell it later rather than pour money into renting. John Hughes is a company that comes highly recommended in Perth.
Ready to hit the road? Okay, read on…
History, Arts, Culture in Australia's South West: Seven days
Photo credit: tallkev via photopin cc
Route: Perth – Albany – Pemberton – Margaret River – Busselton – Bunbury – Collie River Valley – Perth
Highlights: Albany was founded in 1826 and is Western Australia's oldest European settlement. The town's history comes alive in its buildings and attractions. Local artists and craftsmen sell their wares in Denmark and Walpole. Walk the Understory sculpture trail in Northcliffe and visit the Manjimup Timber and Heritage Park.
Bridgetown and Nannup offer an abundance of local arts and crafts and the appeal of the Margaret River Wine Region needs no explanation…
Drive the beautiful Caves Road is to the Wardan Aboriginal Cultural Centre. Don't miss the Artgeo Cultural Complex in Busselton, the historical buildings of Bunbury or the murals in Collie.
The Great Southern Touring Route: Four days
Photo credit: nadi0 via photopin cc
Route: Melbourne – Apollo Bay – Warrnambol – Halls Gap – Melbourne
Highlights: Drive the Princes Highway to Victoria's second-largest city, Geelong. Check out the waterfront area with its restaurants and cafés.
Take a trip to Port Phillip Bay with its marine life before the start of the Great Ocean Road at Torquay – which is famous for great surfing. The drive between Lorne and Apollo Bay is often said to be the best section of this amazing road.
Otway and Port Campbell National Parks offer stunning landscapes and if your timing is right you may see whales from Warrnambol. The Grampians National Park is the perfect place for both relaxation and adventure.
Sample the wines from the township of Great Western before the gold rush town of Ballarat with its outdoor museum.
Tasmanian Food and Nature: Five days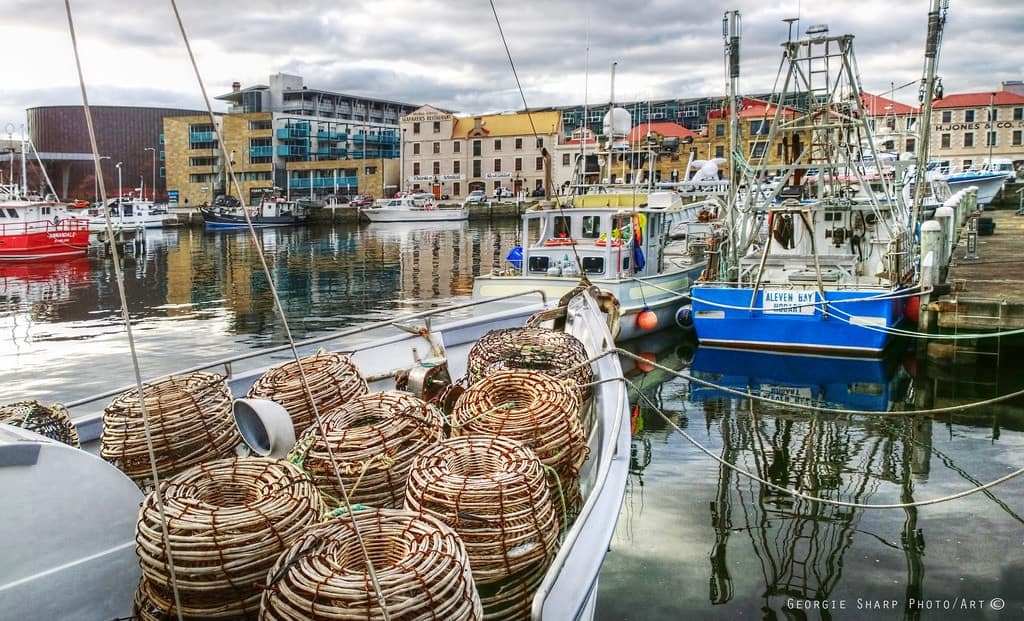 Photo credit: Georgie Sharp via photopin cc
Route: Perth – Hobart – Swansea – Coles Bay – Bridport – Tamar Valley
Highlights: The gorgeous beaches, antique shops and historic buildings of Hobart. If it's Saturday, make sure you visit Salamanca Markets for top quality arts and crafts found. Monday to Friday, hit the chocolate factory and oyster farm.
Drive up Mount Wellington for great views and sample the harbour restaurants. Richmond has Australia's oldest preserved convict jail and the Tasman Peninsula has wonderful rock formations including the splendidly named Devil's Kitchen.
Don't miss the UNESCO World Heritage listed Port Arthur Historic Site and the chance to kayak the East Coast waters.
The next day drive to Cape Tourville Lighthouse in Freycinet National Park and a take a hike to Wineglass Bay Lookout. Watch the penguins on the beach at sunset.
Next up is the Bay of Fires with white beaches, blue water and granite covered with vibrant orange lichen. Launceston has original Victorian streetscapes and architecture as well as a chairlift across Cataract Gorge, a natural amphitheatre in the heart of Tasmania's second-largest city. Try the zip line through the forest canopy and a cruise on the Tamar River. Moving on to Tamar Valley you'll find plenty of wineries to explore.