If you've been searching for a hostel for your upcoming trip to Rome, then you should know that with numerous options to choose from, selecting the right one can be a daunting task.
Keep in mind that paying for an expensive hostel doesn't always ensure a fantastic stay. In most cases, a budget-friendly hostel with friendly staff that caters to your every need and great people to hang around with will be the best choice, such as these budget hostels in Rome.
To make your search easier, here are six tips to consider when choosing the best hostel:
Check the Hostel's Location
A hostel's location can have a significant effect on your stay and overall experience. For example, if you'll be staying in one that's not located conveniently within the city center, you could be spending hours on public transportation to get to where you want to go.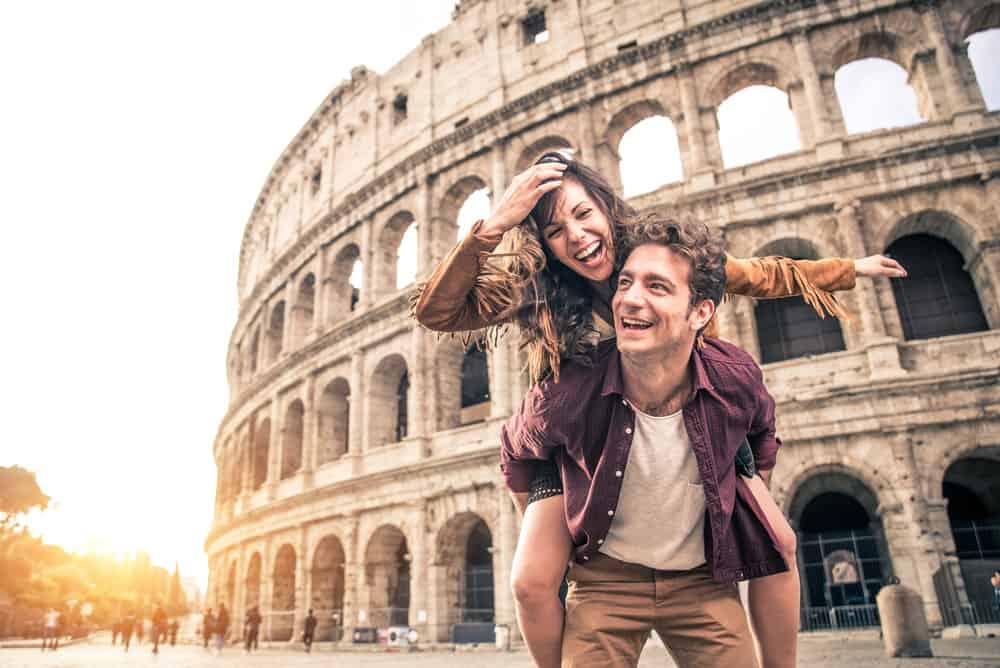 Search for a hostel that's closest to where the action is. This will allow you to just step out of the front door and dive right into the adventure. In addition, the money saved on transportation costs can be used to buy a fancy dinner for two or additional souvenirs for your friends and family.
Going Cheap Isn't Always a Good Idea
If you're looking for the cheapest hostel in the hopes of saving a little bit more on accommodation costs, you should keep in mind that cheaper isn't always better.
Always make sure to read online reviews and find out any negative feedback such as dirty showers, thin mattresses, slow Wi-Fi connections, and unclean facilities. If your chosen hostel has one or two of these, you should reconsider your options and see if the savings are worth it.
Keep in mind that paying a little bit more for the comforts and quality will help ensure an enjoyable and pleasant travel experience.
Make Sure that They Have Breakfast
One of the essential things in hostels is their breakfast. Know if whether or not they serve breakfast in the morning. Be aware that some hostels have a limited breakfast menu, such as eggs, toast, and coffee.
In addition, you should also be aware of what time they serve breakfast and how long it lasts. If it only lasts an hour or two after it's first served, it can be a problem if you're a late-riser or if you were out all night partying. It can be really frustrating to wake up on an empty stomach and learn that breakfast service is already finished.
Look for a hostel that serves a decent menu and has a reasonable breakfast time frame that doesn't start and end too early. Remember that breakfast is the most important meal of the day, and it's also a great time to meet your fellow travelers.
Check for Lockers
While most hostels have lockers, there are still some that don't and some that charge extra for it. Nowadays, staying in accommodation with lockers is a must. If the hostel you've chosen doesn't have one, consider it a red flag.
It's essential to have lockers that are large enough to fit your valuables, such as gadgets and small jewelry. Always keep in mind that safety and security should never be compromised even when you're on a budget.
Late Check out is Essential
Never consider a hostel with a 10 am checkout. Think about it: are going to be fully packed and ready to leave on or before 10 am? If not, then you should strongly consider staying at a hostel with later checkout times at noon.
The best hostels are the ones that understand the pressure of having to wake up early in the morning just to get yourself ready for checkout—especially when you've slept late the night before.
Look for Free and Fast Wi-Fi
If you like to stay updated on social media or if you're working and traveling at the same time, having free and fast Wi-Fi is a must. Although many hostels have a community computer that is shared by guests, you can never be sure if your privacy is protected or if there's any spyware on the computer.
Always check online reviews for feedback regarding a hostel's internet connection.
Closing Thoughts
There can be a lot of things to consider when it comes to hostels, but one thing's for sure: not all hostels are created equal. However, make sure to choose one that has the majority of the things listed above.
May this article helped you in your search for hostels in Rome. Enjoy your travels!