Despite our spectacular (if unsurprising) failure to get to ANY of the four destinations we had on this list last year we're back to make fools of ourselves again. Yes, it's time for the Grown-up Travel Guide top places to visit in 2013. This time we've combined our wish list (places we dream of going to) with our working list (places we are actively planning to visit in connection with the website) For each place we've provided reasons why we want to go there and what it is we want to see and do.
Destination: Switzerland
Photo credit: TRAILSOURCE.COM via photopin cc
Why go? We love skiing, both cross-country and downhill. But we do miss the halcyon days of our annual holiday in the Alps, with the holy trinity of sun, snow and mountain bars. We get plenty of snow in Norway but the sun isn't much to speak of before late in the season and don't even think about buying a beer on the slopes. So we've been hankering for a chance to experience the ski trips of yesteryear and in 2013 the dream is coming true with a four-day trip to Champery and Morgines courtesy of the Swiss tourist board. Rest assured we'll be letting you know how it goes…
What to do there? Skiing, naturally, but we'll also be sampling the local food (think cheese fondue, raclette etc.), spa facilities and alternative activities for non-skiers.
Destination: Canada
Why go? We'll be attending a major travel blogging conference (TBEX) in Toronto in June and have been in discussion with representatives from the Canadian tourist board to set up a trip around the event. The plan is to take the train to the western part of the country to check out the outdoor activities in the summer. It's very open at the moment but it looks like an exciting prospect.
What to do there? We love train journeys and this promises to be a spectacular one – but we're also trying to find lesser-known destinations for exciting family holidays as alternatives to the two-week charter tour. Canada has something for everyone and is especially good for lovers of the great outdoors.
Destination: Tokyo
Photo credit: Ian Muttoo via photopin cc
Why go? This is as yet but a dream, but we've been wanting to get the total culture shock experience of the Japanese capital for many years. It's the appeal of somewhere so different yet strangely familiar that draws us in, but we'll just have to see if 2013 is the year we finally make it happen.
What to do there? Wander at night in the neon-decorated city, have a drink in that skybar from 'Lost in Translation', eat stupid amounts of Sushi, the list goes on…
Destination: Cameroon
Why go? I attended a press conference given by the Cameroonian embassy in London at the WTM last month and they did a great job of selling the country as an up-and-coming destination for adventurous travellers. To me it sounds like how I remember Ghana as it began to develop but it offers an even greater diversity of attractions, with beaches, cities, wildlife and culture. It's time for Africa, as the song says.
What to do there? Enjoy getting back into the African vibe, visit the beaches (some of which have black sand) and wildlife parks, sample the local culture and not least the local food and basically discover something new.
Destination: Kenya
Why go? Again this is at the early stages of planning but I have personal reasons to go (a mate of mine will be living there in 2013) as well as commercial ones (Grown-up Travel Guide has been in talks with the tourist board of Kenya) so it's quite likely to happen next year. The combination of beaches and wildlife parks has made Kenya a powerful force in African tourism and I want to see if it loves up to its reputation.
What to do there? Well, what I just said – beaches and wildlife parks. I'd also like to visit the islands, especially the lesser-known ones. It really is about time we went on safari, too – and we're keen to check out eco-tourism in Africa.
Destination: San Francisco
Photo credit: Thomas Hawk via photopin cc
Why go? SAS will open a new direct route from Copenhagen next spring which obviously gives us in Scandinavia more options; but it's also a city I've wanted to visit for years. Clint Eastwood has to shoulder a lot of the blame for this; whether due to the 'Dirty Harry' films or even 'Escape from Alcatraz' but I certainly am not holding it against him.
What to do there? We just have to ride the trams up and down those crazy hills, see the Golden Gate bridge and enjoy the counter-culture (assuming it still exists).
Destination: Chicago and the Great Lakes region
Why go? I absolutely loved Chicago when I was there earlier this year and want to go back even if only to taste that craft beer and gourmet hotdogs again. We are in advanced discussions about visiting other parts of the region too, including a certain Traverse City which seems to be one of the best-kept secrets in the US.
What to do there? Continue exploring Chicago before hitting the road to explore the Great Lakes region and find some new destinations for visitors looking for something off the beaten track. Oh and it's wine country out here too…
Destination: Italy
Why go? Last year's trip to Sardinia was such a resounding success that I can't see how we won't be repeating it this summer. However there are other parts of Italy we'd like to see too – it's time for another trip to Rome (we're also launching a Norwegian language site dedicated to the Eternal City so need to do research) and both Puglia and Venice are places we have on our wish list. As for why go – it's Italy, right? The food, the wine, the language…need I say more?
What to do there? Beaches, food, wine, fabulous ancient cities…there's plenty of things to do in the Boot.
Destination: Svalbard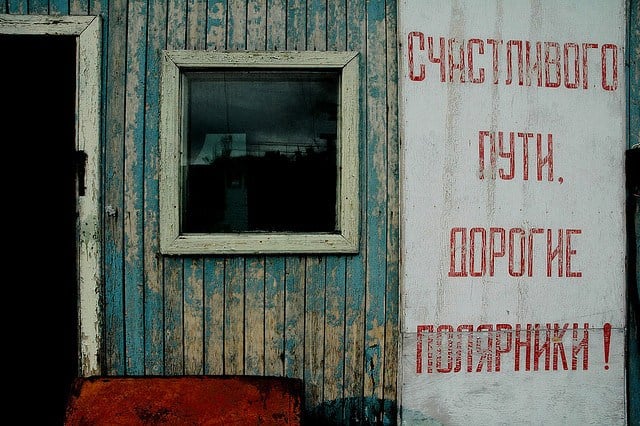 Photo credit: Wen Nag (aliasgrace) via photopin cc
Why go? It's part of Norway but hundreds of miles from anywhere, yet it's easily reachable by plane from the mainland. We're planning to cash in some EuroBonus points and see what the Arctic has to offer in the spring/summer. It's probably one of the last great wilderness areas on earth and the midnight sun will be interesting…
What to do there? As well as a good chance of seeing whales the landscape is stunning and the island is an almost mythical no-man's land. There are several ghost towns here too, places abandoned by the Russians in years gone by. All in all plenty to do and an amateur photographer's dream come true…
Destination: Middle East
Why go? The series of articles we published on travel in the post-Arab Spring era has been one of the most popular on the site and we want to expand upon this by providing detailed trip reports and inspiration to encourage visitors to check out this diverse part of the world.
What to do there? From the glitz of Dubai to the stunning ancient site of Petra, the beaches of Egypt to the desert of Oman, there is a vast number of things to see and do in the Middle East and it's time to spread the word.