Almost 18 months since the protests in Tunisia set off a chain of events which became known as the Arab Spring, each of the affected countries in the Middle East and North Africa is facing its own challenges and opportunities. Many of these countries were heavily reliant on foreign visitors and statistics show catastrophic falls in tourist numbers of up to a third following the huge political changes. One of the consequences of such a decline is billions of dollars in lost income, but with the situation in many countries in the region now stable travellers are again considering spending time and money on a summer holiday in a post-Arab Spring country.
This series of articles will examine the prospects for travel to destinations which were popular in pre-revolutionary times as well as a couple of places that may have been off the radar but could be worth considering for your next trip. Safety is paramount and will be given first priority – we will relay the latest travel advisory information we have from reliable sources at the time of publication but naturally situations can change and ultimately it is up to each potential visitor to decide whether the benefits outweigh the potential risks. Don't go abroad without travel insurance – no matter what your destination.
We have not included Syria for obvious reasons. When peace returns – as we hope it will before too long – we will update this series.
The first article covered Egypt, then we wrote about Tunisia, Morocco, Jordan, Lebanon and Oman. Now we turn our attention to a destination which was wildly popular before the Arab Spring – what have the upheavals in the region done to Dubai?
Dubai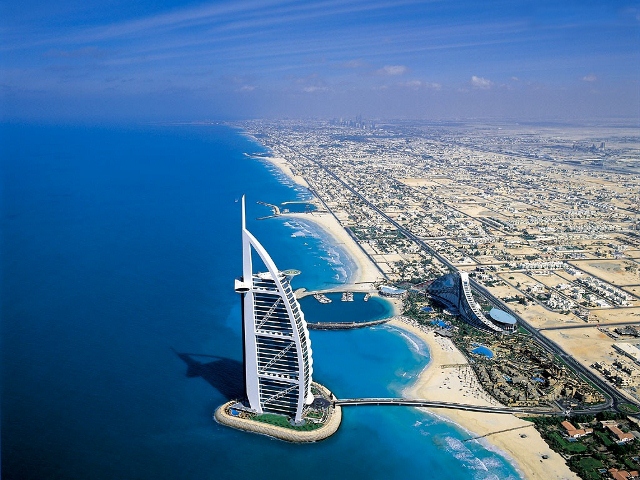 Image (c) whitepages-uae.com
The Arab Spring in Dubai
The wave of unrest that swept through much of the Arab world generally passed Dubai by, at least in terms of political change. In fact the Arab Spring has a positive effect on the emirate, as tourists who might otherwise have visited Cairo or Damascus came instead to Dubai, which has also rebounded as a business destination.
The current situation:
Dubai is a safe and popular place to spend a holiday and the financial crisis had more of an effect than the Arab Spring, stopping or delaying a number of building projects and keeping some cost-conscious tourists away. You're extremely unlikely too feel unsafe due to political upheaval here.
Security:
None of the advisory services we have researched have any warnings against travel to Dubai; however they do agree that there is a threat of terrorism which visitors need to bear in mind. And as in all foreign countries it is important to respect local customs and traditions – and just because Dubai has a modern feel does not mean that all behaviour is tolerated.
The effects on tourism:
One impact of the Arab Spring has been a rise in visitors from other parts of the Gulf, like Kuwait and Saudi Arabia. In 2011 there were 1.5 million Gulf visitors to Dubai, which was significantly up from 1.1 million in 2010 and 1 million in 2002. The hotel market is a booming and profitable one – Dubai hotels ranked number one on the global hotel occupancy list at 86.2 percent in January 2012, compared with ninth place a year earlier, according to a hotel industry research firm report. This puts the emirate higher than in Tokyo, Paris or New York and occupancy rates have risen despite an increase in the total number of rooms. Revenue from Dubai's entire tourism industry grew by 20 per cent last year to $4.35 billion.
Attractions for visitors:
Dubai is unique. It has been transformed from a small trading hub in the 1960s into one of the world's most spectacular and modern urban destinations – indeed it is often claimed to be the fastest growing city on the planet. Today Dubai is perhaps the epitome of consumerism – specifically high-end consumerism. You'll find futuristic hotels, over-the-top bars and restaurants and stunningly extravagant shopping malls. Not forgetting the tallest building in the world – at least for now – the Burj Khalifa.
Image (c) sergeydoleya/livejournal.com via home-designing.com
Yet in spite of its brashness it manages to steer away from tackiness -most of the time – and instead succeeds in being the haven of chic to which it aspires. Perhaps it does get a little too much attention, but then you do know what to expect. Dubai's leader, Sheikh Mohammed, has already lived up to his promise to make Dubai like no other city on earth and it will certainly be better when his vision is complete – the cranes and the construction noise can be a little much at times. That's when you should wander the tranquil streets of the restored Bastakia area or visit Satwa or Karama. These parts of Dubai seem a world away from the shopping frenzy and conspicuous consumption of the modern centre. Look closer and you'll find a rich culture still hanging on in the old city centre and its old-style souks; its beautiful and traditional Arabian houses along the banks of the Creek contrast with the mega-buildings most associated with the Dubai skyline, and its real melting pot of cultures with expat Europeans, Indian and Pakistani traders, Filipina maids, Russian bargain-hunters and the same country's nouveau riche for whom money is no object, West African gold dealers and Emiratis in flowing robes. The city-state of Dubai is one big experiment that will likely fascinate and amaze you as it has done for the millions of visitors before you.

Image (c) flashydubai-com
Our verdict:
Flashy, impressive and just a little bit nuts, Dubai is definitely worth considering for your next holiday. The beaches are great and weather perfect (at least most of the year) and you'll certainly not want for things to do or ways to spend your money. For banking services in the emirate we recommend HSBC Bank in Dubai.
Are you considering travel to Dubai? Do you think it's too dangerous? Use the form below to send us your comments on this article and don't forget to sign up for email updates!
The next in our series on the post-Arab Spring countries will feature Abu Dhabi