Travel advice for post-Arab Spring destinations – Lebanon
Almost 18 months since the protests in Tunisia set off a chain of events which became known as the Arab Spring, each of the affected countries in the Middle East and North Africa is facing its own challenges and opportunities. Many of these countries were heavily reliant on foreign visitors and statistics show catastrophic falls in tourist numbers of up to a third following the huge political changes. One of the consequences of such a decline is billions of dollars in lost income, but with the situation in many countries in the region now stable travellers are again considering spending time and money on a summer holiday in a post-Arab Spring country.
This series of articles will examine the prospects for travel to destinations which were popular in pre-revolutionary times as well as a couple of places that may have been off the radar but could be worth considering for your next trip. Safety is paramount and will be given first priority – we will relay the latest travel advisory information we have from reliable sources at the time of publication but naturally situations can change and ultimately it is up to each potential visitor to decide whether the benefits outweigh the potential risks.
We have not included Syria for obvious reasons. When peace returns – as we hope it will before too long – we will update this series.
The first article covered Egypt, then came Tunisia, Morocco and Jordan. Now we turn our attention to a destination which was becoming ever more popular before the Arab Spring – the fascinating mix that is Lebanon.
Lebanon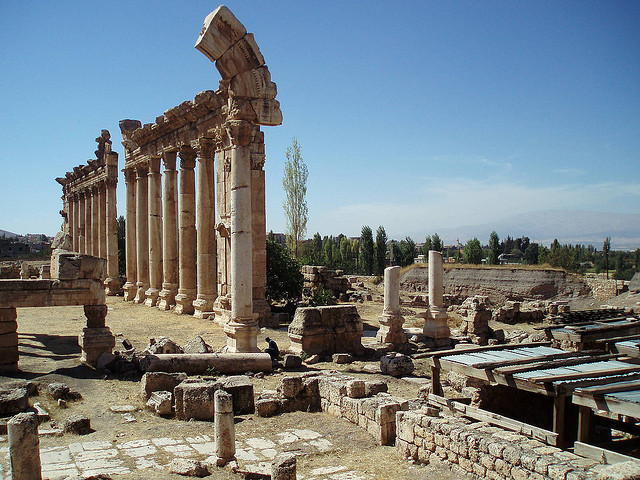 Image obtained from Flickr.com under Creative Commons (c) David Holt
The Arab Spring in Lebanon
A number of government ministers resigned in the first few months of 2011 due to pressure from Hezbollah; this resulted in the formation of a new government in June. There were several major demonstrations – some of which ended in violence – and strikes were organized, but the country appears to have moved forward without the turmoil seen in other countries in the region.
The current situation:
Despite political upheavals Lebanon is currently a peaceful place to visit and Beirut in particular ought not to present any problems for travellers. As always you should be aware of your actions and surroundings, respect local traditions and customs and keep up-to-date with the latest travel advice but this could well be a golden opportunity to visit this diverse land before it gets 'rediscovered'.
Security:
The British Foreign Office advises against travel to Palestinian refugee camps and against all but essential travel to within 5km of the Syrian border, to the city of Tripoli, and to areas south of the Litani river. With the exception of Tripoli it is unlikely that these destinations would have been on your itinerary anyway. Many believe Tripoli to have the best souk (market) in the country as well as some remarkable architecture but it seems wise to postpone travel until the situation is considered completely safe.
The effects on tourism:
Lebanon's tourism industry was experiencing a major upswing before the Arab Spring; Beirut had become a popular and cool city destination (helped by relatively cheap flights from London and other hubs) but protests, strikes and the brutal oppression of the opposition in neighbouring Syria soon resulted in the aforementioned travel warnings from countries such as the U.S.A and the U.K. By the middle of 2011 tourist numbers had fallen by 25 per cent compared to 2010 and Lebanon lost its place on the Top Ten lists.
Attractions for visitors:
Lebanon is one of the most enticing countries in the Middle East, combining the flashy, modern clubs and restaurants of Beirut with the Roman remains at Baalbek and Phoenician treasures at Tyre (Sour). Its diversity also encompasses the range of activities visitors can take part in – from the beach at the summer resort of Jounieh (now unrecognisable from its previous life as a fishing village) with all the glitz of a Mediterranean beach hotspot to the chance to ski in the mountains.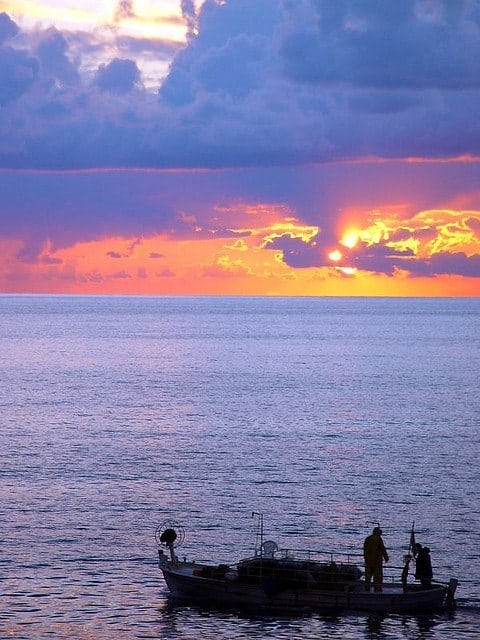 Image obtained from Flickr.com under Creative Commons (c) Rabih
With the fact that Lebanon is an easy-going and liberal place too, it's not surprising that the party city of Beirut is on its way to recapturing its title as the 'Paris of the Orient'. The renovation of the centre of the capital after the destruction caused by many years of war is one of the biggest urban redevelopment projects yet seen and will transform the city on a huge scale. Last but not least, Lebanese food is superb and the restaurant scene is exciting and varied. If you are looking for an excellent guide to the capital city check out 48 hours in Beirut.
Our verdict:
Lebanon is an exciting destination with something for everyone. A degree of caution is still recommended when visiting but this should not put you off – this may just be the perfect time to go.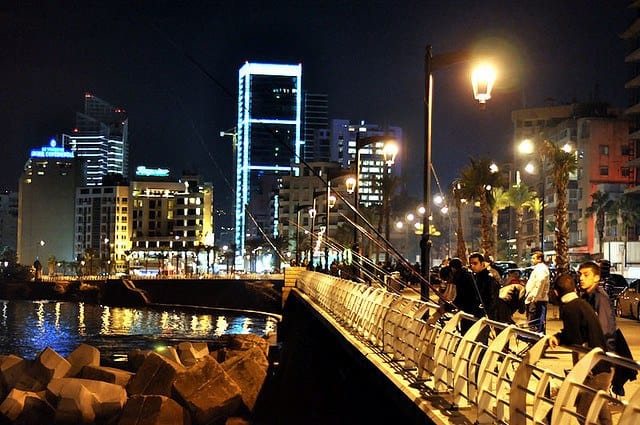 Image obtained from Flickr.com under Creative Commons (c) Fernando Borges
Are you considering travel to Lebanon? Do you think it's too dangerous? Use the form below to send us your comments on this article and don't forget to sign up for email updates!
The next in our series on the post-Arab Spring countries will feature Oman