Almost 18 months since the protests in Tunisia set off a chain of events which became known as the Arab Spring, each of the affected countries in the Middle East and North Africa is facing its own challenges and opportunities. Many of these countries were heavily reliant on foreign visitors and statistics show catastrophic falls in tourist numbers of up to a third following the huge political changes. One of the consequences of such a decline is billions of dollars in lost income, but with the situation in many countries in the region now stable travellers are again considering spending time and money on a summer holiday in a post-Arab Spring country.
This series of articles will examine the prospects for travel to destinations which were popular in pre-revolutionary times as well as a couple of places that may have been off the radar but could be worth considering for your next trip. Safety is paramount and will be given first priority – we will relay the latest travel advisory information we have from reliable sources at the time of publication but naturally situations can change and ultimately it is up to each potential visitor to decide whether the benefits outweigh the potential risks.
We have not included Syria for obvious reasons. When peace returns – as we hope it will before too long – we will update this series.
The first article covered Egypt, the second one was about Tunisia, and this article concerns the increasingly popular country of Morocco…
Morocco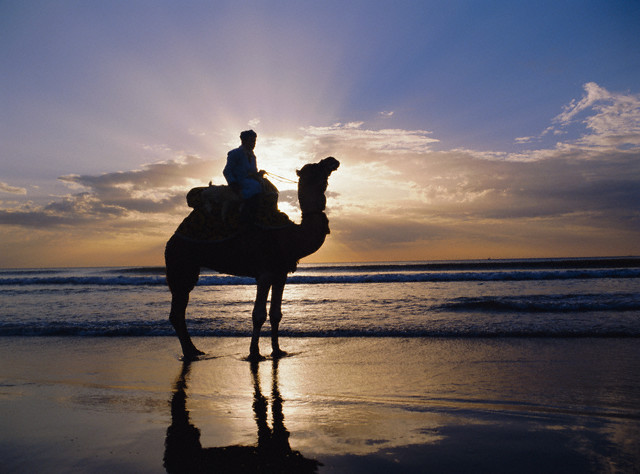 Image (c) Neil Emmerson/Robert Harding World Imagery/Corbis
The Arab Spring in Morocco
There were demonstrations in Morocco as many people saw the Arab Spring as a chance to push for reforms in the country. A large rally on February 20, 2011, called on King Mohammed VI to give up power. While the King did make concessions and introduced a new constitution, protests continue to this day.
The current situation:
Morocco has been attracting tourists in great numbers for many years and most tours and cruise lines have remained open for business since the protests began. Tourism is a very important part of the country's economy and Morocco has transformed itself from a destination for adventurous backpackers to one for wealthy package tourists and even property hunters.
Security:
Morocco is considered safe for travel by the British Foreign Office and all other major advisory services. Tourists are advised to avoid the disputed Western Sahara region but this is far from most travel itineraries – and this situation has nothing to do with the Arab Spring.
The effects on tourism:
Morocco was a unique case in the region as its tourism numbers were actually up by some 4 per cent during the Arab Spring – probably due to visitors coming to the country as a substitute for other, more volatile ones. Many holidaymakers could have chosen Morocco over Egypt, for example.
Attractions for visitors:
Morocco often serves as a gentle introduction to the Sahara desert and the exotic kasbahs of Marrakech and Tangier, but is perhaps equally renowned for its beach resorts and Atlas mountain villages. Yet the north of Morocco is surprisingly green and fertile and visitors can even ski close to Marrakech – so the country is nothing if not one of contrasts. It has always been a crossroads; where East meets West and Africa meets Europe across the straits of Gibraltar. It is also where the Atlantic meets the Mediterranean which gives Morocco two very different coasts.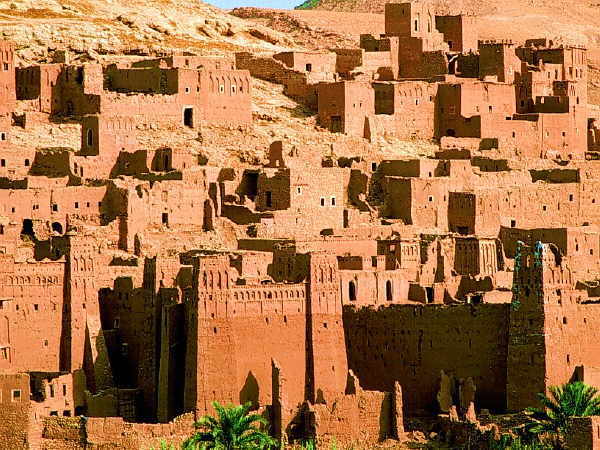 Image (c) ippnw-students.org
It is easy to put together an itinerary to mix up many of these elements – perhaps a few days at the beach combined with a few spent exploring the kasbahs and oases of the pre-Sahara area. Moroccans are friendly and very curious about the outside world; Morocco's version of Islam is moderate, open minded and tolerant. Another idea could be to fly into Malaga, Spain, explore the Colonial oddity that is Gibraltar before taking the ferry over to Tangier – it's a great way to travel from Europe to Africa and fully appreciate the differences. You can book cheap flights to Malaga with flightline.co.uk.
Our verdict:
Morocco is a safe, exotic and interesting place to visit with a wide variety of attractions. With no discernible effects from the Arab Spring there is nothing to stop you from making Morocco your next holiday destination.
Image (c) morocco-bound.com
Are you considering travel to Morocco? Do you think it's too dangerous? Use the form below to send us your comments on this article and don't forget to sign up for email updates!
The next in our series on the post-Arab Spring countries will cover a favourite of travellers in the know  – Jordan