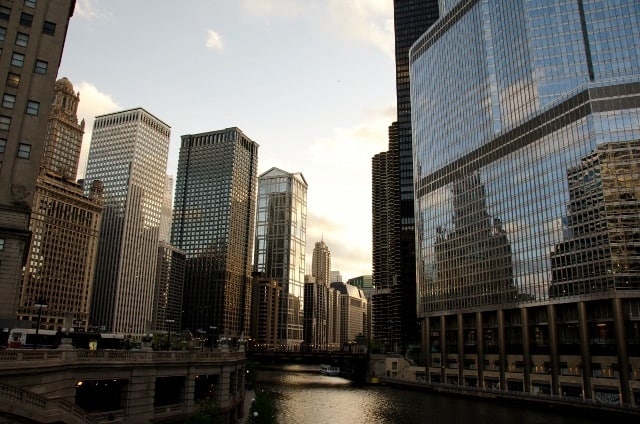 Image (c) Grown-up Travel Guide
Given all the time and performance pressures, work is stressful enough, so the last thing you want to do while planning a vacation is add to that stress. Instead, planning a vacation should be a relaxing and enjoyable experience, because in many cases, planning the vacation offers as much of a break as the holiday itself.
Affording the vacation is almost always a concern, and a good way to alleviate this concern, at least to a considerable extent, is to maximize rewards points. Chase has several options. There are a number of programs that are very good, and in fact, the Chase Ultimate Rewards Cards is arguably one of the best rewards programs available. No matter what card or program you choose, maximizing points is a great zero-effort way to save for a vacation.
Choose a Destination
Before you look at the map, take a few moments for self-reflection and think about what you want to get out of your trip. Do you want to relax and unwind, do you want to experience a new culture, do you want to party like it's 1999, or do you want a little of each?
Next, have everyone in your vacation party make up a top five list. If everyone has the same destination as number one, it would be a minor miracle, so be prepared for some negotiations and some compromise.
Finally, factor in the practical matters, like the amount of time you have to spend at the destination, the cost involved, and any special needs that you or your party have (age, disability, allergies, and so on).
Travel Arrangements
Flying is usually the fastest way to get from one place to another, but it's not necessarily the best way. Sometimes, it may be better to take a train or even to rent a recreational vehicle. If you'll be doing a lot of sightseeing and the destination is not more than a few hundred miles away, driving your personal car may be the best choice.
Travel websites are great resources, because they often combine lodging and transportation to give you the best deal.
Accommodation
Much like selecting the destination, the first step in selecting accommodations involves some reflection. On many vacations, the hotel is essentially just a place to spend the night, but sometimes, a hotel with a few more extras is a better option.
Next, list your "must-have" amenities, as well as preferred amenities. For example, you may absolutely have to have a microwave and mini-fridge, but you can compromise on the kitchenette.
Keep in mind that a hotel is not the only option in this category. Staying with friends or relatives may be an option; in fact, there may even be an empty house or condo you can use for the week. Or, the aforementioned recreational vehicle can also be your accommodations. Campers may enjoy roughing it.
If you take some time to plan a vacation that everyone will enjoy, everyone will come home refreshed and with some great memories, and that's what it's all about.