Happy New Year readers! Amazingly enough another 12 months has passed and it's time for our annual travel audit for the year gone by. As you may recall – or can read about here – 2012 was a very hectic year of travel. Unfortunately 2013 was characterized more by pain than joy. At the beginning of the year we lost our son Alexander who passed away peacefully in hospital just one week before his 12th birthday. Alexander suffered severe brain damage when he was born due to medical negligence; the pregnancy had been without complications but the hospital staff failed to deliver him in time and the resulting loss of oxygen was nearly fatal. Indeed we were told not to expect him to live longer than a few days but he was tougher than anyone could have believed.
Fortunately we realised that the failures in the delivery room were an anomaly and we were bowled over by the help we all received in the preceding years from the Norwegian health service. There were countless hospital admissions and scares but far more love and happiness. It's a long story worthy of a book but to keep it brief here his journey ended last January and we have had to adapt to a whole new life without Alexander. We are so grateful for the time we had together and also aware that he avoided the considerable problems that would have presented themselves as he grew older – yet of course we miss him terribly. We have vowed to take everything he taught us about living in the now and what really is important in this world as we move forward; you will see this reflected in the focus of this site too.
So you understand why things stood still for a while in 2013, why there wasn't as much activity on Grown-up Travel Guide as you may have been used to. Nevertheless we managed to cram a lot in and publishing material from other contributors helped keep things moving. As we move into 2014 we have a backlog of trip reports, reviews and other articles to catch up on so there's never been a better time to sign up for updates by email so you don't miss a thing. I'll be sharing plenty of news regarding upcoming projects soon too as we look forward to the next 12 months – but first of all here's our annual report for the last 12:
Photo credit: wolfheadfilms via photopin cc
2013 SCORECARD
Countries visited: 8
Continents visited: 4
Flights taken: 48
Hotels/apartments stayed in: 23
Number of hotel/apartment nights: 84
For more details of the past year and memorable travel moments with links to relevant posts on the site, you've come to the right place – just down there…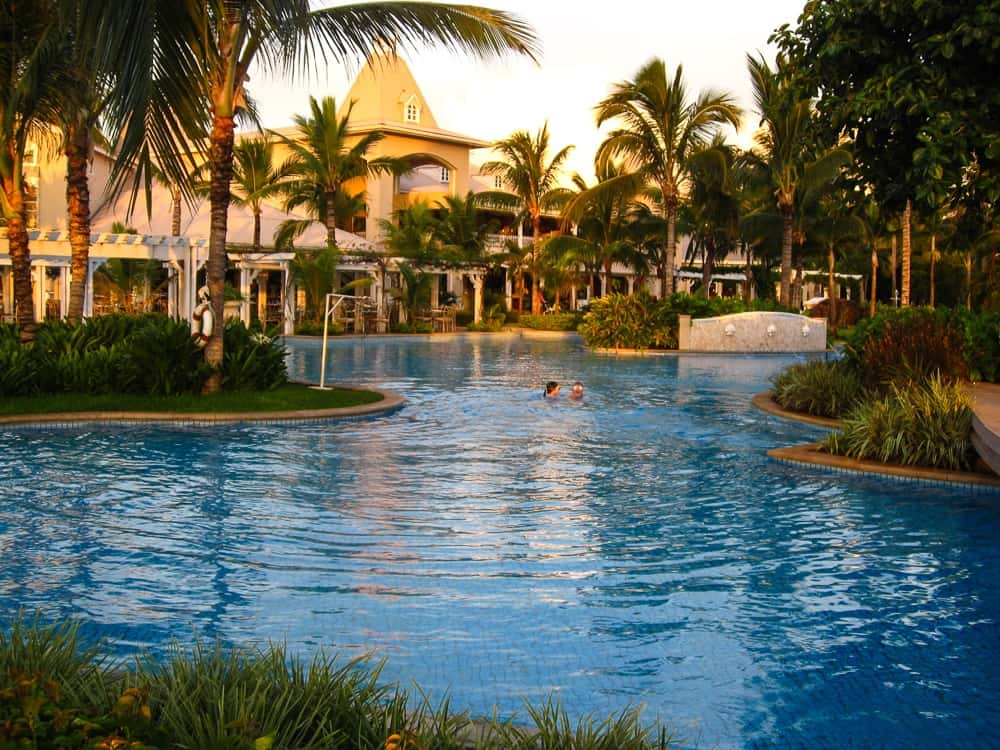 Image (c) Andy Higgs, Grown-up Travel Guide 
February – Mauritius
After a harrowing start to the year we decided to get away from it all by indulging in a luxury break – two weeks in Mauritius no less. With no energy to organise things ourselves we took the easy route by booking through Virgin Holidays in the UK. We added connections from Trondheim and visited my folks on the way there and back. The three of us took our sadness with us, of course, but it certainly helped to spend so much time together and work through things in such a gorgeous location. I'll be reviewing this experience – however belatedly – in the coming weeks.
Image (c) Andy Higgs, Grown-up Travel Guide
March – Berlin, London
I visited Berlin to attend ITB, the biggest and most potentially overwhelming of all the travel trade shows. It was quite an experience and I made a load of great contacts, including the guys who will be hosting me in Zimbabwe in a couple of months, Imvelo Safari Lodges. Towards the end of the month we surprised Rebecca with an Easter trip to London, where we stayed at the K West Hotel & Spa.
April – Brighton
Another month, another travel show. Actually this was a travel bloggers conference called Traverse in Brighton and I met up with a lot of the people I'd got to know in Porto the year before and learned a lot of new tricks and tips to make this site better. I also had an excuse to pop into the Wiremill on my way back to the airport…
Image (c) Andy Higgs, Grown-up Travel Guide
May – East Grinstead, Bergen
Yet another trip to the UK to meet up with a PR agency to discuss collaboration with one of their travel clients. I stayed in East Grinstead at the lovely Felbridge Hotel. And went to the Wiremill repeatedly, of course. At the end of the month Mari Anne and I visited Bergen for the weekend – a great Norwegian city.
Image (c) Andy Higgs, Grown-up Travel Guide
June/July – Bangkok, Florida
In June I was invited to another travel event, this time DIA in Bangkok. I managed to make very good use of my frequent flyer points to be able to live it up in First Class on Thai Airways for my inaugural trip to Asia. I loved Thailand and decided that we will increase our focus on Asia in the future. Not long after returning it was time for our summer holiday – a three week road trip around Florida. I'll be publishing a complete trip diary series on this adventure starting this week so make sure you keep up!
August – Helsinki
Having caught the rollercoaster bug big-time in Florida we were keen to try out Helsinki's amusement part which is located right in the city. It was our first time in the Finnish capital and I'm really looking forward to going back there next week for – you guessed it – a travel conference…
October – Gdansk
Time for a long weekend in Poland, meeting up my best buddy from the UK. We were a little late in the season and summer must be great in Gdansk, but we enjoyed it nonetheless and will return at some point.
November – New York, London
An all-too-brief taster of the Big Apple, trying out Norwegian's new low-cost Dreamliner service direct from Oslo to New York. Four days is never enough but we made the best of it. On my return I popped over to the UK again to visit my parents after their recent move.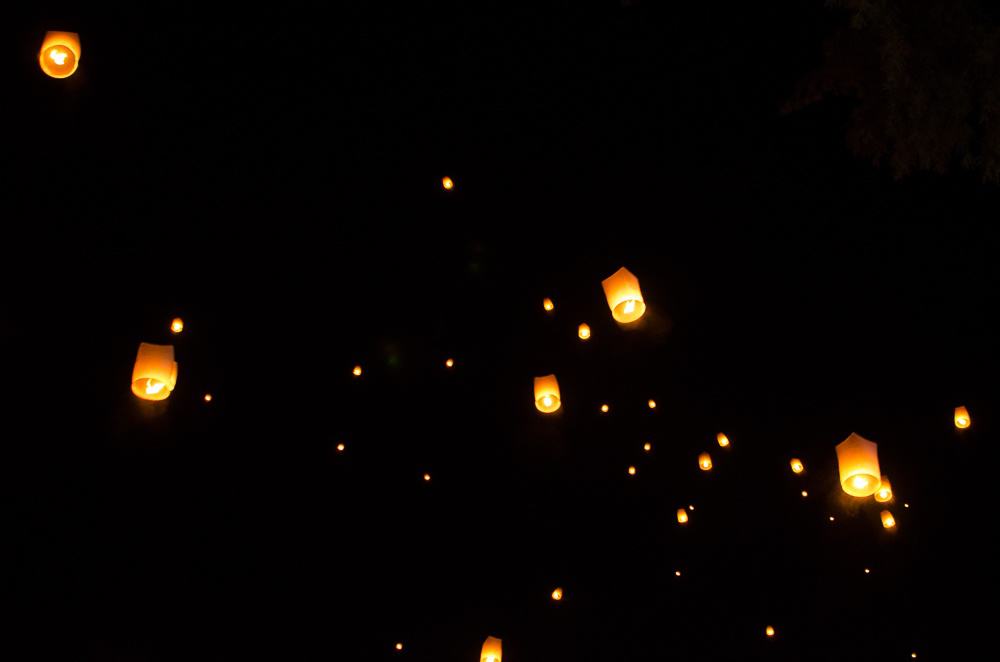 Image (c) Andy Higgs, Grown-up Travel Guide
December – Thailand
Having made the decision months previously to spend our first Christmas without Alexander somewhere far away, we chose Thailand after not much deliberation. Combining four days in Bangkok with 11 on the beach in Krabi was a sound move, and may well become a habit…
That was mine, but how was your 2013? And what are you planning for 2014? Happy trails to each and every one of you – here's to a great year!