It's that time again – here's wishing each and every one of you a Happy New Year! With 2015 upon us, it's become a tradition here at Grown-up Travel Guide to look back on the year that was and look forward to the one to come.
On that note, we start with an audit of 2014. The after-effects of the tough start to 2013 continued to be felt and it's been a bit of up-and-down 12 months since the last annual review. But it's been predominantly positive, with a LOT of travel. Especially air travel – I took a crazy number of flights in 2014 – 62 to be precise – but many of these were short connections. Nevertheless I certainly made an impact which I can at least offset by the fact that I work from home and don't use a car every day for my commute. It probably doesn't weigh up for my carbon footprint but still, it's worth something…
In any case publishing a travel blog without travelling would be a tough call so it kind of goes with the territory.
With a major sense of deja-vu I can say that we have a backlog of trip reports, reviews and other articles to catch up on so again, signing up for updates by email is a good idea as you can expect a lot of content coming from Grown-up Towers in the next few months.
Right, to the scoreboard! (This time I can use my own photo from Wrigley Field too 🙂 )
2014 SCORECARD
Countries visited: 9
Continents visited: 4
Flights taken: 62
Hotels/apartments/lodges stayed in: 24
Number of hotel/apartment/lodge nights: 77
Read on for more details of the past 12 months with links to relevant posts on the site…
January – Krabi and Bangkok, Thailand; Helsinki, Finland
Having spent Christmas and New Year's Eve in Thailand we started 2014 in Krabi before taking an afternoon flight to Bangkok and returning home to Norway the day after. It was a good decision to be away for the festive period rather than home for our first Christmas without Alexander and Thailand was a perfect choice. Bangkok was a little tense with all the protests but we never felt threatened – it did seem inevitable that a clampdown was on the way but in the end it took a few months before the Army took over power in a(nother) coup.
In the middle of January I was in Helsinki to attend the MATKA trade fair and Nordic Bloggers Experience, a new event which proved a huge success. With a conference element as well as the fair itself and some great activities organized in the city we had an excellent introduction to Finnish life. I took part in a food tour that resulted in one of my most popular posts ever. Appealing to the Finns' sense of national pride seemed to be the key – they loved the fact that I rated Helsinki above the other Nordic cities for food…
February – Pyrenees, Spain; Saas Fee, Switzerland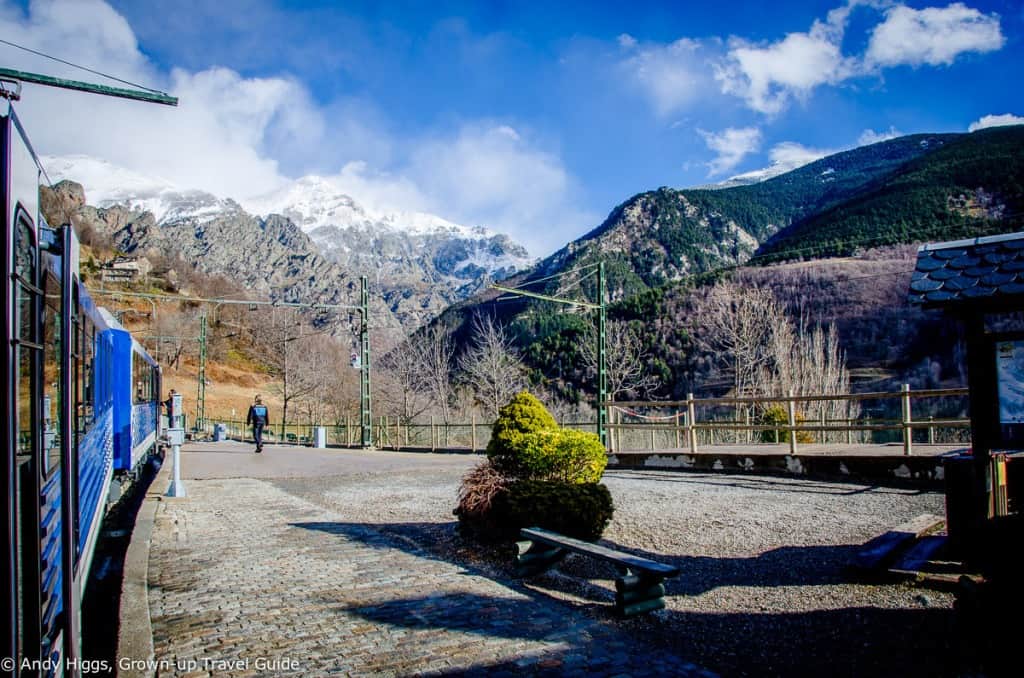 As a result of a meeting during sauna night at NBE (seriously!) I was invited to Spain to try out some winter sports in the Pyrenees the next month – an offer I didn't want to refuse and was glad I didn't have to. I discovered a hidden gem for ski lovers within easy reach of Barcelona with food that I still dream about…
A little later in the month I took Rebecca to the Swiss ski resort of Saas Fee which is where I first experienced downhill skiing. I had promised her I would do so several years ago and it was nice to be able to make good on that – and to see how much the place had changed since my day. I could barely remember it actually as I was so young but had plenty of old photos to compare.
March – Berlin, Germany; Victoria Falls and Hwange National Park, Zimbabwe
I retuned to Berlin for ITB again – the biggest of all the travel trade shows. I always love these events and made a lot of contacts for future collaboration. I also got a chance to finalize a few arrangements with Imvelo Safari Lodges and Shearwater Victoria Falls for my trip to Zimbabwe a couple of weeks later.
Zimbabwe was a revelation and my highlight of the year – I've written extensively about my trip but still have more material to come, especially on Imvelo's excellent social programs and conservation programmes.
April – London, England
For Easter this year we visited my parents in their new place outside London before having a few nights in the capital itself – where we got to try both Lancaster London and The Rockwell as well as a Bond exhibition and a rocket boat trip on the Thames.
May/June – Bangkok and Ayutthaya, Thailand
Back to Thailand for another conference – the second but probably last DIA. Given the coup that had taken place just a week or so before, it's hardly a surprise that the event was in disarray. But we still had a good time, I made some useful connections here too and it was good to discover that Thailand was still safe – if not safer – than it had been in January. We also had a guided trip to the old city of Ayutthaya which was a fascinating contrast to the urban jungle that is Bangkok.
Oh and I blew some points and flew First Class with Thai Airways too 🙂 Trip report on the way, don't worry…
July – St Petersburg and Orlando, USA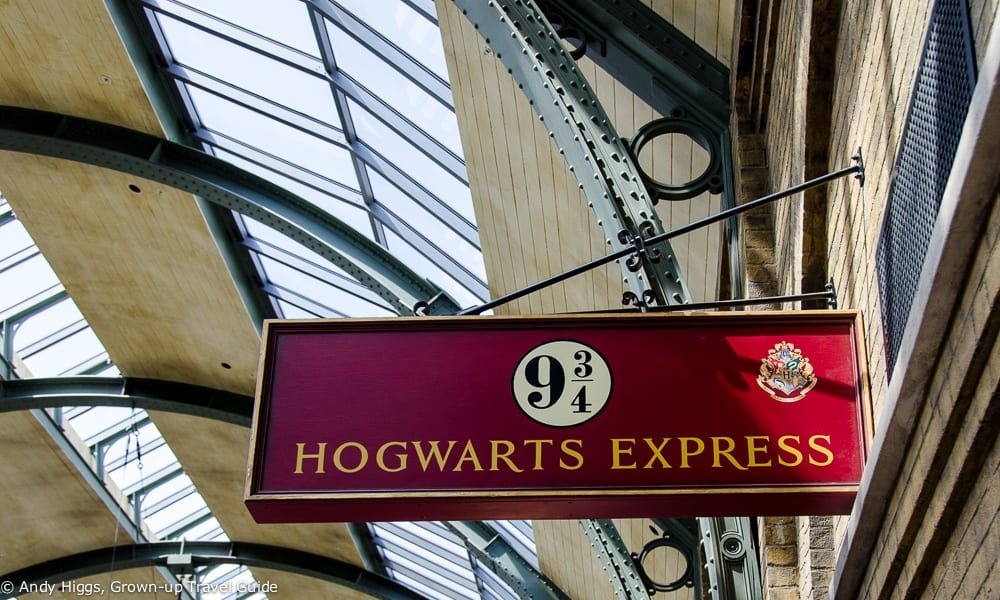 Family holiday time and we couldn't resist the lure of the theme parks of Florida again. We were particularly excited to experience the new Harry Potter attractions at Universal Orlando but also love the city of St Petersburg where we chilled for a week before hitting the roller-coasters.
August – Skagen, Aalborg, Aarhus and Silkeborg, Denmark; Chicago, USA
In August I was finally able to take a much-anticipated road trip in Jutland, Denmark. It was hard to fit this one in but well worth the wait – we had been discussing this for a while – as I found some lesser-known places with much to offer the visitor.
Later in the month I spent a fantastic week in Chicago with a good friend of mine who got his first taste of Lufthansa Business Class as I had a two-for-one points deal. We stayed in my favourite hotel, the Radisson Blu Aqua and it was even better than I remembered.
November – London, England; Berlin, Germany
After missing it last year I made it to London in 2014 for WTM – another major travel trade show. As well as new contacts and a lot of fun, this year I was invited to attend the inaugural speed dating session which was hugely over-subscribed – a sure sign that travel blogging is gaining momentum as a way for operators to get the word out about their services.
Without much more than a few hours at home to unpack, repack and sleep a few hours I flew into my favourite airport of Tegel to be in Berlin for the 25th anniversary of the fall of the Wall. I also had the chance to stay at a hotel that had been on my list for years – the Westin Grand.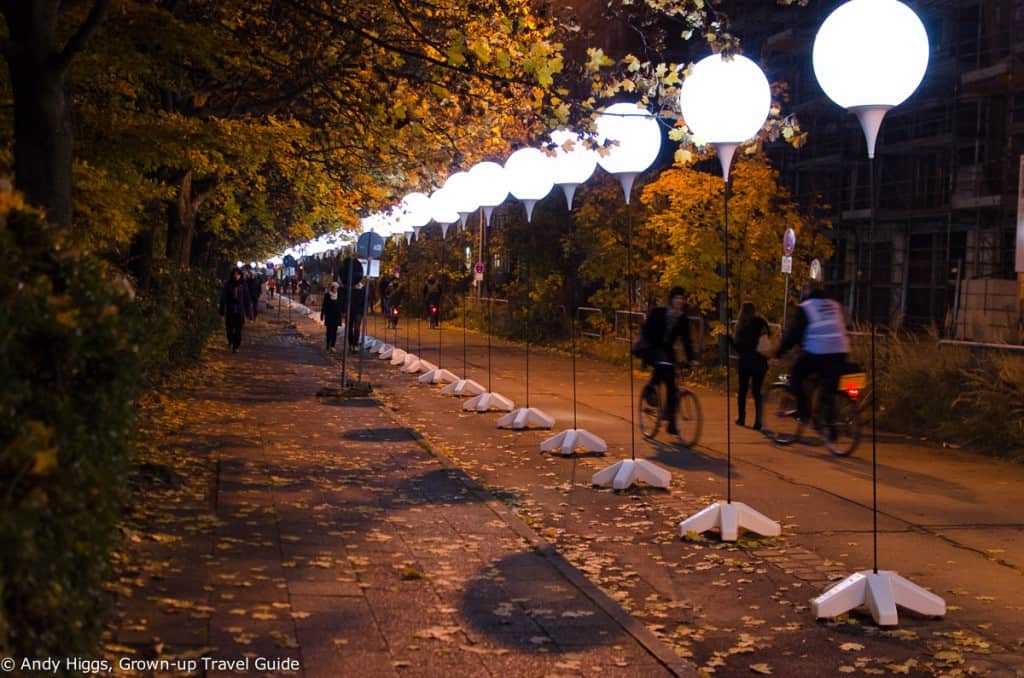 It was a moving and very interesting few days and I'll be letting you hear all about it soon.
Finally I should perhaps mention that 2014 was the year I bought a flying camera (or 'drone'). Expect me to be using this a lot more in 2015 but for a quick idea of what it can do, have a look at this video:

So that was my 2014 – how was yours?