Yet more LEGO Lunacy! The Olympic Park, of course…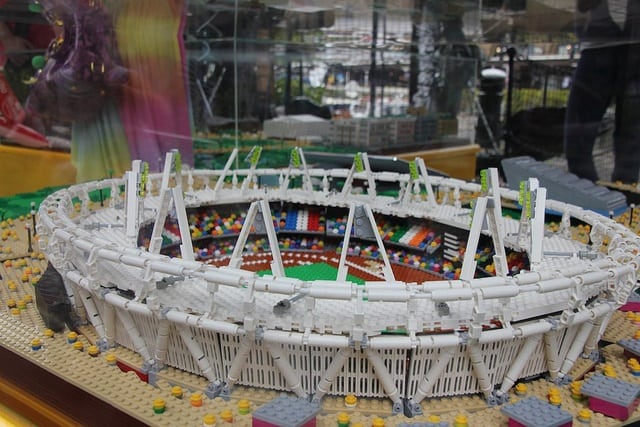 Image obtained from Flickr.com under Creative Commons (c) Warren Elsmore
It can't have escaped your notice that the 2012 Olympics is taking place in good old London. So what better time to let you know about the latest massive LEGO project we've discovered?
So true. We LOVE grown men spending an eternity building enormous creations from toy bricks.
We sure do. Just to remind you, we featured Machu Picchu in Peru; London was represented by the LEGO tube map, the LEGO Christmas tree and the Houses of Parliament and Nyhavn in Copenhagen; we couldn't let you lot miss out on this topical construction made by Warren Elsmore, LEGO builder extraordinaire…
It's fair to say Mr Elsmore is slightly, shall we say, eccentric?
I think 'dedicated' is a better description. He wasn't alone either – he had a team of builders help him build this mini version of the London Olympic Park.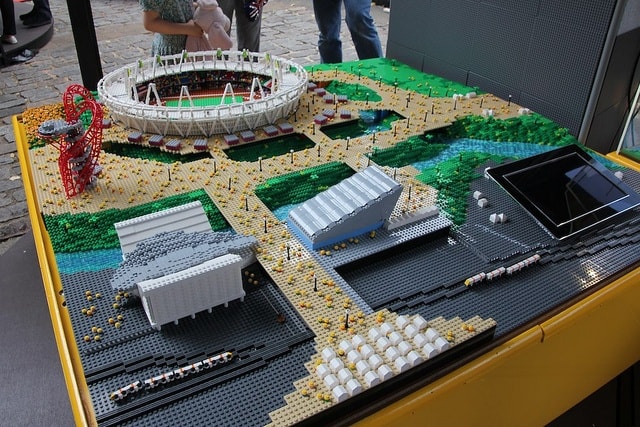 Image obtained from Flickr.com under Creative Commons (c) Warren Elsmore
Stats fans take note: Approximately 250,000 bricks were used and it took them 300 hours in total. Only regular LEGO pieces were used too, so if you feel like making your own copy there's nothing to stop you. The Olympic park is now on display at St Katherine Docks – right next to Tower Bridge.
Image obtained from Flickr.com under Creative Commons (c) Warren Elsmore
The model forms part of the Danish Village in St Katherine Docks; there will be live TV broadcasts from Danish TV, a Viking longship and, as an extra draw, free Danish bacon and hot dogs. You can visit from 11am-11pm every day until 12 August
As well as these pictures from Mr Elsmore's Flickr account (plenty more there – go take a look) he also provided this amazing time-lapse video of the construction process: