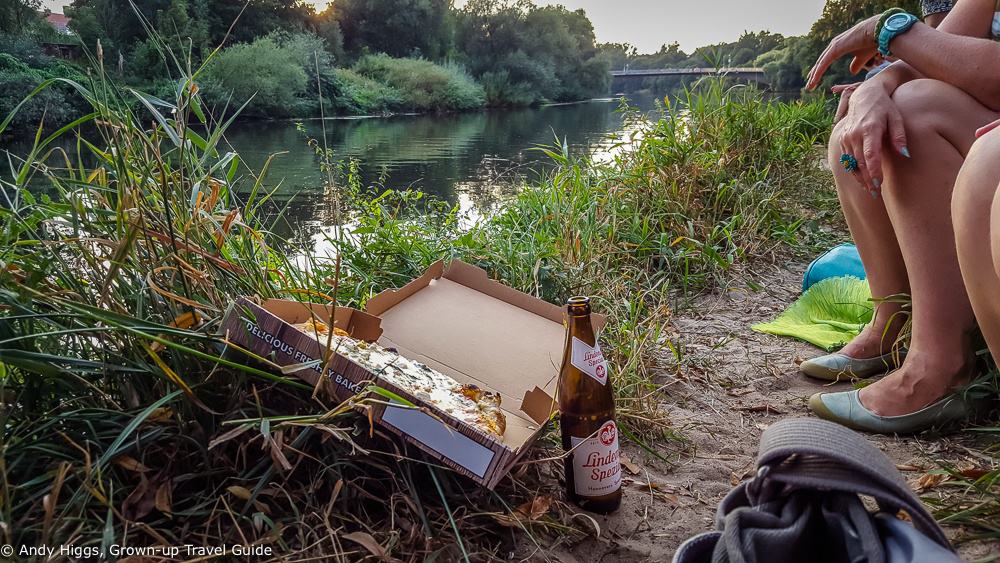 It's the perfect place for a pizza to accompany a beer from the bar and await the sunset.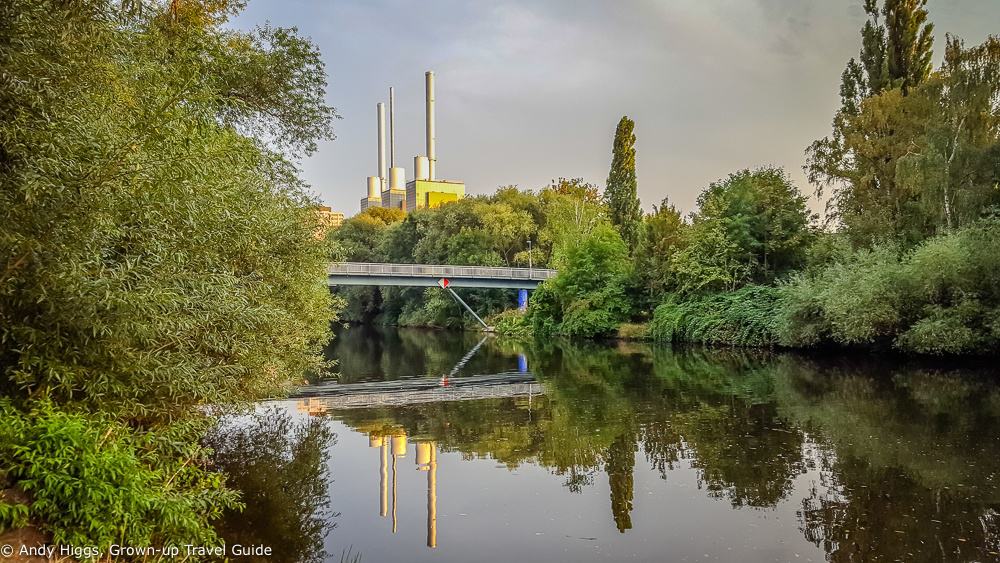 We saw a few people arrive by kayak to have a drink before paddling to their next destination, which was rather neat.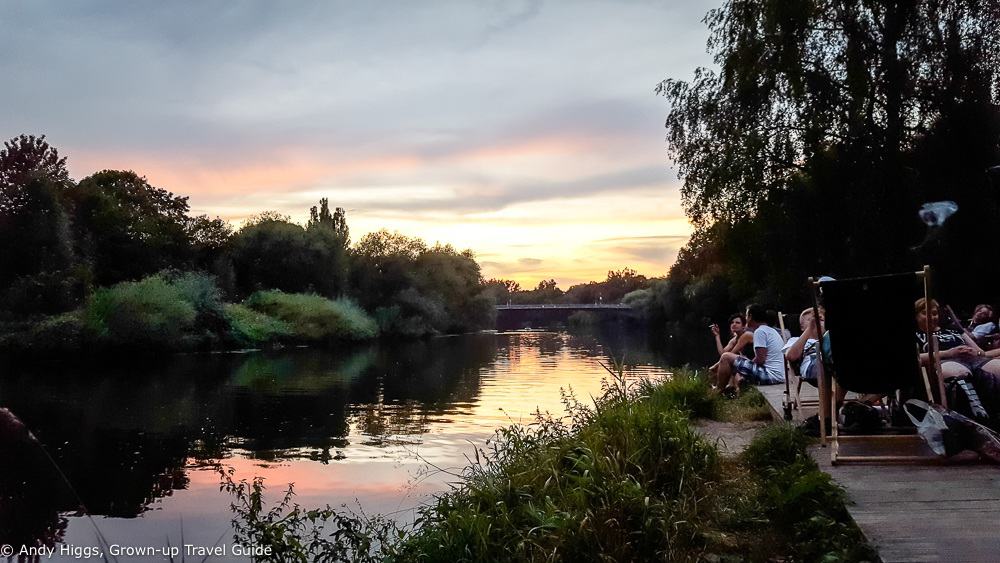 As the sun went down, the views got even better.
Strandleben, Weddingenufer 29 Fährmannsinsel, Hannover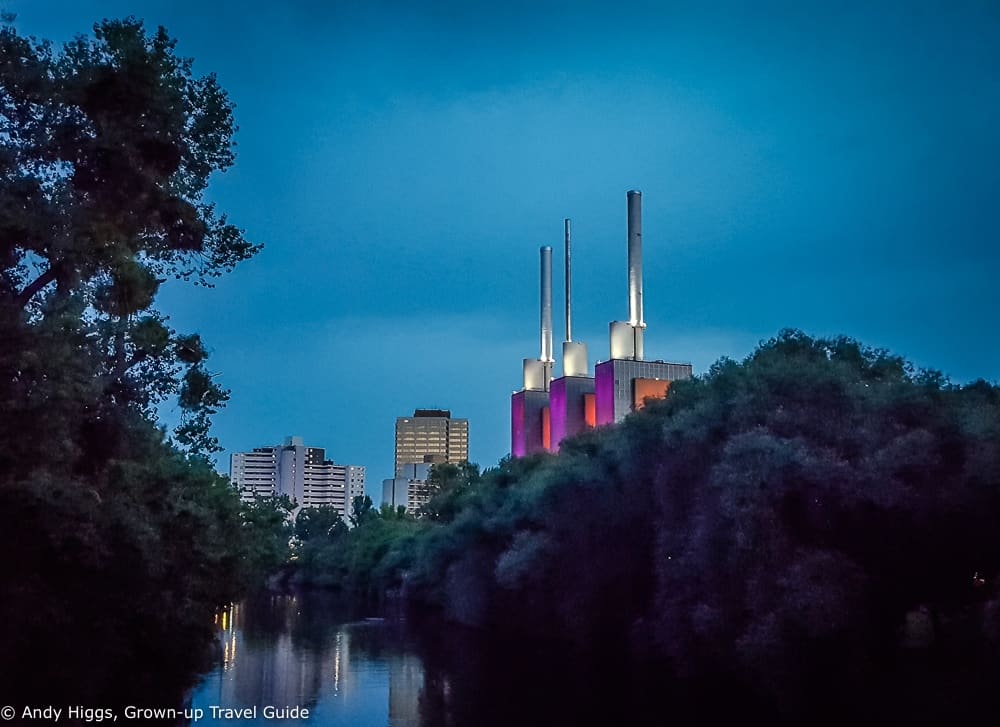 On our way back to Limmerstrasse I managed to get this snap of the power station. A symbol of Linden, the towers are known in Hannover as the "Drei Warme Brüder" or three warm brothers.
It sounds innocent enough, if a little odd, but in fact a "warm brother" is German slang for a homosexual man. Apparently nobody finds it offensive, and the nickname has stuck. So now you know…
Street Kitchen
We were hungry for some proper dinner by now and stopped at one of the best Vietnamese restaurants in Hannover, Street Kitchen right on Limmerstrasse.
The food was superb, incredibly cheap and came unbelievably fast. That's a lot of superlatives for one sentence, but well deserved!
Street Kitchen, Limmerstr. 26, 30451 Hannover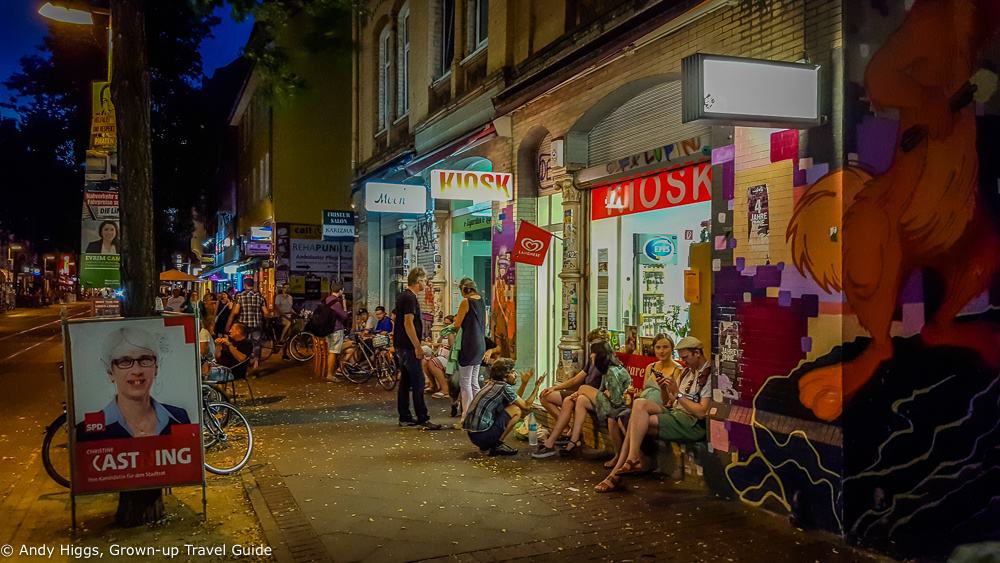 By the time we left Limmerstrasse to take the tram back to our hotel the street was full of life on this hot summer night. Linden is an area that deserves proper exploration, and I am planning to return to Hannover with this as my main aim. Watch this space, but in the meantime, go and check it out for yourself. Move over Berlin, Hannover is here…