This is a guest post by David Elliott
Vietnam, as any of its inhabitants will tell you, is a lot more than a war, and indeed most of them are too young to remember it. The modern Vietnamese are more interested in the present and future and with building a better society for themselves and their children.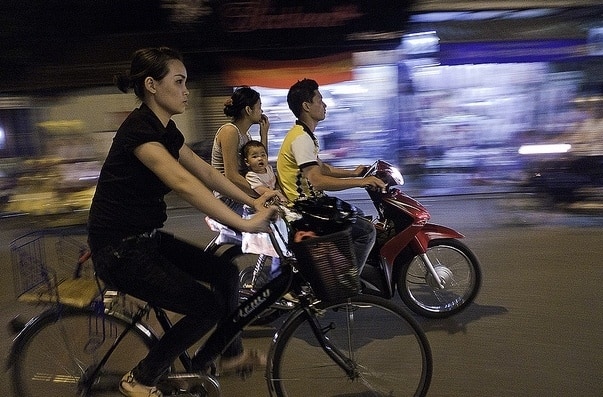 Photo credit: JR. Álvaro González via photopin cc
Fortunately, the natural and cultural riches they've inherited are pretty much unsurpassed in SE Asia, providing them with a great ready-made base to build on, and increasing numbers of visitors to this charming area are discovering its strange allure for themselves. Tailor made holidays to Vietnam are the best way to see the country and all it has to offer when you have limited time, as most of us do these days.
There's an enormous amount of diversity in the peoples and landscapes of Vietnam, more so than in any other region of SE Asia, from the upbeat Western-driven progressiveness of the south with its hectic cities to the sublime beaches fringed with palm trees in its central region.
Saigon in the south is by a long shot Vietnam's busiest city, and one of stark contrasts. Street children and cheap noodle stalls rub shoulders with trendy bars and fusion restaurants, and the city has an impressive cathedral along with elegant boulevards from the period of French colonialism when the whole peninsula was known as French Indo China.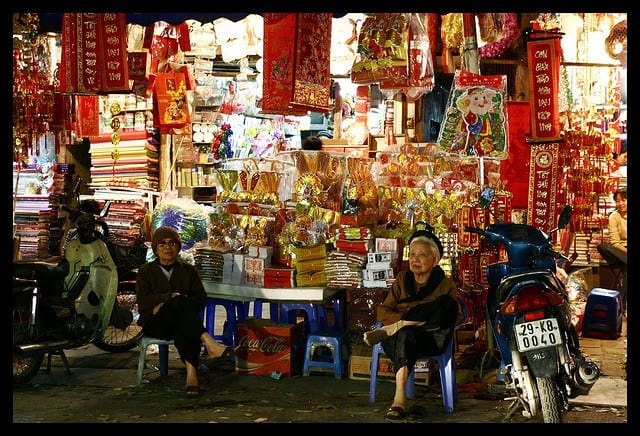 Photo credit: ntrung via photopin cc
At the other end of Vietnam's curvaceous S-shaped coastline lies Hanoi, the capital city, full of parks, lakes and old-world mansions, forming a real European-style metropolis in the middle of SE Asia. This is where the great Mausoleum of Ho Chi Minh is located, and you can also find his humble abode here, where 'Uncle Ho' dreamed away his final years. Amidst the gorgeous temples and pagodas of Hanoi you'll also find the infamous 'Hanoi Hilton' where prisoners of war were banged up for years in the 60s and 70s.
Another defining area of Vietnam is the Mekong Delta in the south, providing an interesting contrast with the coastal strip and interior. Here there are exotic floating markets and boat journeys leaving for the north of the country with its old French hill stations and diverse ethnic groups up in the mountains.
Vietnam is essentially an agricultural society, despite the cosmopolitan veneer of the big cities, and as you go through it the landscape is dominated by endless rice fields that glitter like emeralds against the rugged mountains that wind down the country like a giant backbone.
Beach resorts include Nha Trang and Phan Thiet, and visitors flock not only to these but to smaller and more traditional towns like Hoi An, an old merchant town in the middle of the country that is experiencing something of a renaissance through arts and crafts for visitors.
The Vietnam War has been safely tucked away in its place as a footnote to history now, and Vietnam itself is revealing its ancient, rich and deeply cultured real history to those with eyes to see, as increasing numbers of visitors are finding out to their great delight.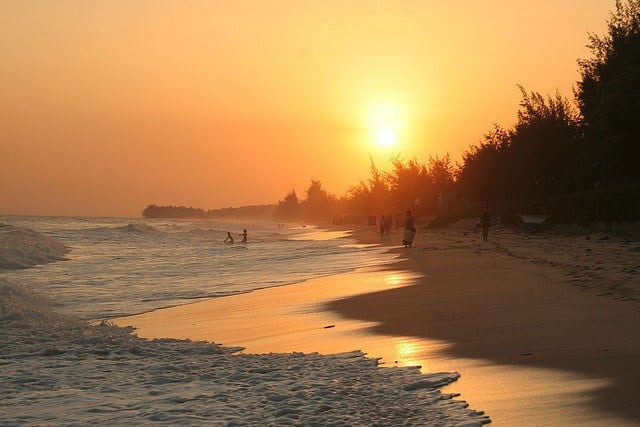 Photo credit: mr clearview via photopin cc
About our guest author:
David Elliott is a freelance writer who loves to travel, especially in Europe and Turkey. He's spent most of his adult life in a state of restless excitement but recently decided to settle in North London. He gets away whenever he can to immerse himself in foreign cultures and lap up the history of great cities.