Top Romantic Spots in Germany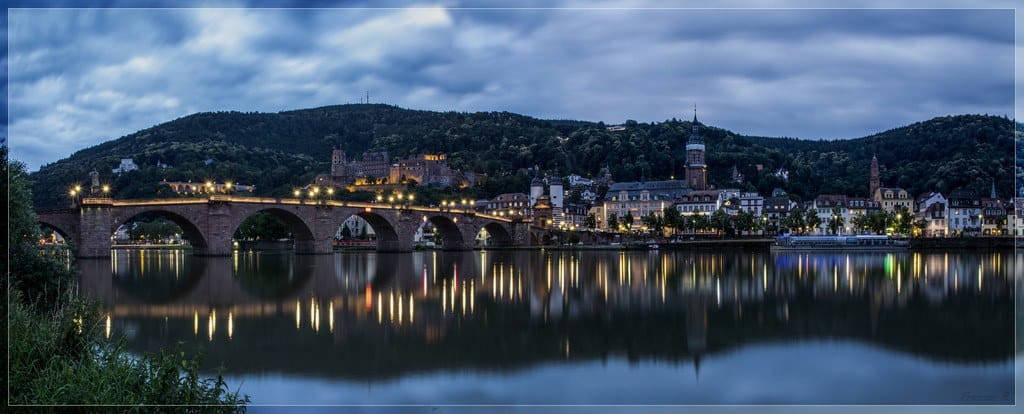 Photo credit: Francis =Photography= Heidelberg via photopin (license)
Europe is indeed the place that encompasses the biggest number of romantic places. Who can argue with the fact that Paris is the most romantic city in the world? Definitely nobody! However, France, Italy, and Spain are by far not only charming spots in the Western world, although the most popular ones. Germany is quite an underappreciated tourist spot. While girls mostly dream about visiting the aforementioned honeymoon Meccas, Germany remains in shadow. But with the help of our friends from Romance Compass dating service, we are going to prove that Germany is totally worth everyone's attention!
Rugen Island
Rugen Island is the largest island in Germany. It is located in the Baltic Sea and connected to the mainland by the Rugen Bridge and Rugen Causeway. Aside from the natural beauty and magnifying seaside horizons, this spot draws tourist with great resorts and beaches, where you can stay for several days to get your share of relaxation and spa treatments. But the biggest attraction is, without doubts, the Jasmund National park with its worldwide famous chalk cliffs rising 161 meters over the sea.
Romantic Rhine
Obviously, this spot is created for loving couples. This astonishing geological formation (formally referred to as the Rhine Gorge) embraces the Middle Rhine with its solid cliffs. The region also features an outstanding landscape dotted with 40 medieval castles, terraced vineyards, and charming villages. Don't forget about the Lorelei, the deepest and the narrowest section of the Rhine Gorge, which features an enormous, dangerous-looking rock that caused several boating accidents prior to the 19th century. Take advantage of this unique location by taking a riverboat cruise – a perfect opportunity for a couple to become even closer!
Lubeck
Lubeck, one of the largest Baltic seaports in Germany, is located in the country's most northern state, Schleswig-Holstein. It was founded in 1143 and for several centuries served as the capital seat of the Hanseatic League. Therefore, this picturesque city has a rich historical heritage and retains much of its medieval architecture (even though the city was somewhat damaged during the Second World War. You and your beloved one will be enchanted by the stunning cathedral, the old city gates (of which the Holstenor is the most popular), and the 12th century Town Hall.
Heidelberg
This city is a great location for a couple to spend several days or even weeks. It's not only about the city, streets, and highlights themselves but also about the warm atmosphere. If you want to visit some of the famous German pubs of restaurants, city center's main street, Haupstrasse, will work for you just fine. Likewise, this street offers numerous art galleries, museums, shops, and market, so you won't find yourself bored there. Heidelberg has a long academic history, which can be retracted along the scenic footpath called Philosopher's Walk. Love should be nourished with beauty and knowledge, and this city is perfect for those aims.