The United States is, without a doubt, one of the most amazing holiday destinations. It's one of those parts of the world that will guarantee a fun and memorable experience for any traveler.
There is plenty to see and do in the USA. But, what are the best cities to add to your bucket list? After all; the US is a big place! Fear not, because today I have compiled a top-ten list for your viewing pleasure! Check it out below: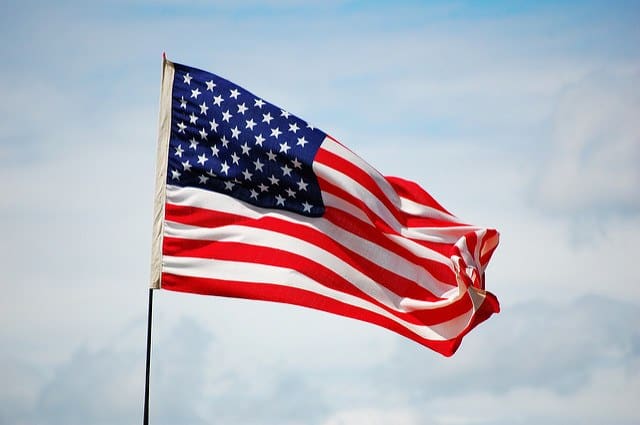 Nashville, Tennessee
If you're an avid fan of music, you will love visiting the Tennessee city of Nashville. Known by most as "Music City," you can experience all kinds of vibrant live music 24/7.
There is something here for everyone. From bluegrass and country to honky tonk, you'll never want to leave this place! Nashville is a city that also sports a plethora of historical landmarks. Plus, there are plenty of places to dine at thanks to the array of award-winning restaurants in the city. Be sure to check out the Grand Ole Opry while you're there!
Boston, Massachusetts
One of the oldest cities in North America happens to be Boston in Massachusetts. It dates back to the 17th century, founded by Puritan English settlers. History buffs will also know Boston played a crucial role in the American Revolution.
Boston is also a city known for its many firsts. For example, the first subway system got built in 1897. And it even boasted the first public park, back in 1634!
As you can imagine, there are many historical points of interest to visit in Boston. I recommend you also walk along the Freedom Trail. It's a 2.5-mile-long path that takes you along much of those points of interest.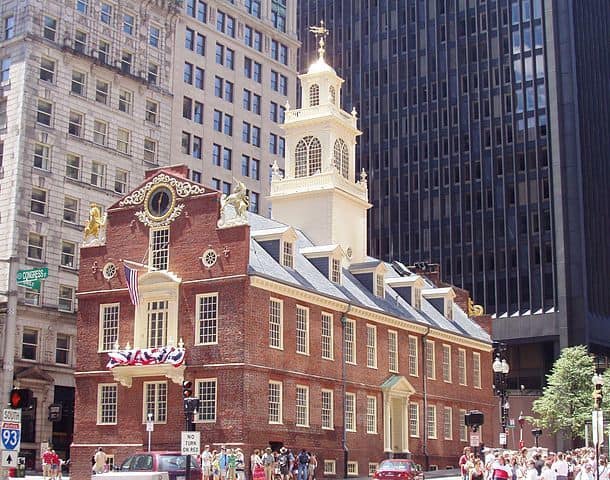 San Francisco, California
San Francisco is known by some as the Foggy City. But, it's a fantastic place to visit. You could take a stroll along Fisherman's Wharf and then go on a cable car ride.
If you're renting a car, why not drive up to the Golden Gate Bridge. It's one of America's most famous landmarks and looks breathtaking! While you're there, don't forget to check out Alcatraz Island. Planning on visiting Los Angeles while you're in California? It's only an hour's flight away. And the San Francisco airport parking makes it convenient to leave your car while you travel.
Los Angeles, California
Another city you should visit while in the state of California is Los Angeles. It's no secret that it's the place to visit if you enjoy celebrity-spotting! The city is famous for a deluge of on-screen and musical talent. It's also vibrant, diverse, and is a rich cultural melting pot.
Located on the Western side of America, LA attracts solo travelers and families alike. There is so much to see and do here that it would take a long time to list everything out on this blog post! One place I do recommend you visit is the Venice Beach Boardwalk. It's amazing! And lest we forget the magical neighborhood of Hollywood!
Miami, Florida
Miami is, without a doubt, one of the leading cities in the USA for commerce and entertainment. It's also one of the cleanest cities in the US thanks to its green spaces and litter-free streets.
There is much to enjoy when visiting the city of Miami. For a start, you could take check out brilliant performing arts festivals. For those with a love of history and science, there are many museums one can attend. And if you enjoy live music, there are events you can visit with a variety of music genres.
If you'd rather just relax and not do much, there's always the world-famous Miami Beach!
New Orleans, Louisiana
Named after the Duke of Orleans, this city is full of French colonial culture. The European influence and multilingual heritage are visible in the food and the music. New Orleans might be number five on the US top ten list, but it's a city worthy of your visit.
One must visit the French Quarter during a trip to New Orleans. It features an array of bars, nightclubs, and restaurants. Plus, there are many vintage shops and cafes to visit there too.
Washington DC, District of Columbia
One of the cities in America that you must visit is the nation's capital! You don't need me to tell you that Washington is a city rich with history. It's also the hub for the country's government and a place visited by millions of tourists each year.
Without a doubt, the place to be is Downtown. Boasting a range of museums and a National Park, you should start your travels here. Be sure to check out Capitol Hill in the East and the affluent West side.
Chicago, Illinois
You might know Chicago as the place ruled by "the mob" back in the times of prohibition. These days, the city is a center of excellence. Not only is it one of America's main commerce hubs, but it's also home to a rich cultural tapestry.
Blues and Jazz music form a big part of the culture in Chicago. It's also well-known for its baseball (the Chicago White Sox) and the age of railroads.
Las Vegas, Nevada
If you're a fan of casinos, neon lights, and nightlife, Las Vegas is for you! Even if you're not a gambler or prefer to travel during the day, it's still a great place to visit.
There are plenty of exotic destinations to visit during your stay in Las Vegas. Plus, it's an intriguing place with carbon copies of many world landmarks!
New York City, New York
At the top of your American adventure bucket list should be New York City. Situated on America's east coast, it offers an array of sights and restaurants. And let's not forget the excellent shopping experience!
Be sure to visit the city's famous landmarks, such as the Statue of Liberty. And don't forget to check out Central Park and Times Square.