As we grow older, our priorities change when it comes to travel. Comfort, convenience, and practicality become more important, but that doesn't mean we have to sacrifice the spirit of adventure. With the right gadgets and gear, mature travellers can continue to explore the world while enjoying some well-deserved creature comforts. Here's our pick of essential travel gadgets and gear for the mature adventurer.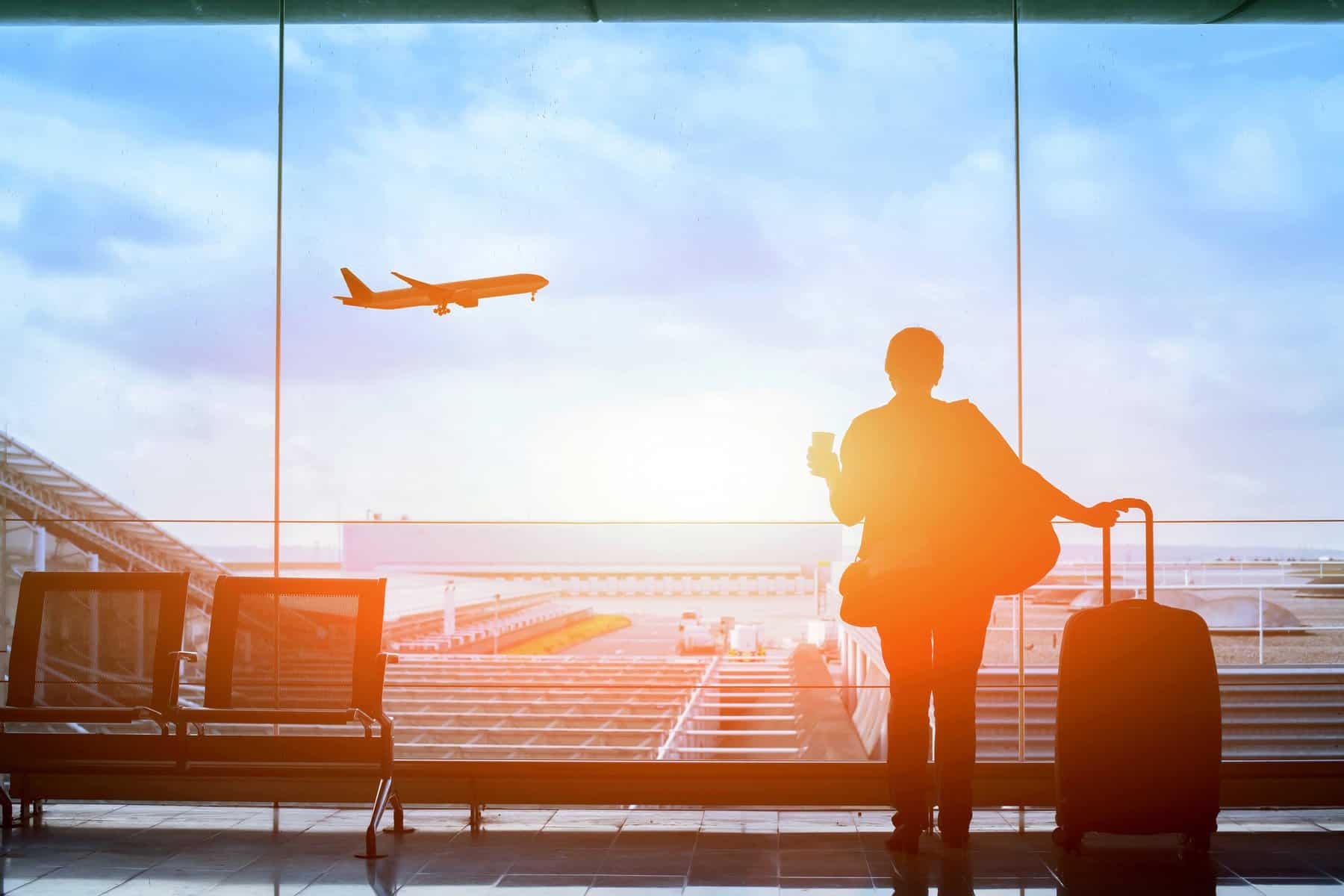 11 Essential Travel Gadgets and Gear for the Mature Adventurer
Ergonomic Travel Pillow
A good night's sleep is crucial for any traveller, but it's especially important for older adventurers who may be more prone to aches and pains. An ergonomic travel pillow, like the Cabeau Evolution or the Trtl pillow, can make all the difference when it comes to getting some rest on long flights, train rides, or road trips. These pillows provide excellent neck support, helping to reduce the risk of stiffness and discomfort during and after your journey.
Noise-Cancelling Headphones
Whether you're trying to relax on a noisy flight or escape the hustle and bustle of a busy city, noise-cancelling headphones can be a game-changer. High-quality options like the Bose QuietComfort 45 or the Sony WH-1000XM4 effectively block out external noise, allowing you to enjoy music, podcasts, or audiobooks in peace. As an added bonus, these headphones often come with comfortable, cushioned ear cups, making them ideal for extended wear.
Portable Charger
A portable charger is a must-have for any modern traveller, as it ensures that your devices are always charged and ready to go. Anker PowerCore 20100mAh is an excellent option, offering multiple charges for smartphones, tablets, and other gadgets. This high-capacity power banks is compact and lightweight, making it easy to slip into your carry-on bag or backpack.
Packable Down Jacket
A packable down jacket is a versatile and practical addition to any mature traveller's wardrobe. Lightweight and compact, these jackets can be easily packed away into a small pouch when not in use. When the temperature drops, simply unpack your down jacket for instant warmth and insulation. Popular options like the Patagonia down sweater offer the perfect balance of warmth, weight, and packability.
Collapsible Water Bottle
Staying hydrated is essential for maintaining good health while travelling, and a collapsible water bottle is a convenient and eco-friendly solution. The Vapur Eclipse or HYDAWAY Collapsible Water Bottle offer durable and leak-proof collapsible water bottles that can be easily packed away when not in use. These bottles are perfect for taking on hikes, city walks, or long flights, helping you to stay refreshed without adding unnecessary bulk to your luggage.
RFID-Blocking Wallet
As we increasingly rely on contactless payments and digital identification, the risk of electronic pickpocketing becomes a growing concern. An RFID-blocking wallet, such as the Bellroy Apex or a Travelambo, can help protect your personal information from would-be thieves. These wallets feature special materials that block RFID signals, ensuring that your credit cards, passports, and other sensitive documents remain safe and secure while you're on the move.
Lightweight, Expandable Luggage
For the mature traveller, a lightweight and expandable suitcase is a must. Look for options like the Samsonite Omni PC or the Delsey Helium Aero, which offer a combination of durability, manoeuvrability, and expandable storage. These suitcases make it easy to navigate airports, train stations, and city streets, while the expandable compartments ensure that you always have enough room for those extra souvenirs.
E-Reader
For avid readers, an e-reader is an essential travel gadget. Devices like the Amazon Kindle Paperwhite allow you to carry thousands of books in a compact, lightweight device. With adjustable font sizes and backlit screens, these e-readers make it easy to read in any lighting conditions, whether you're relaxing on a sun-soaked beach or tucked up in bed after a day of exploring. Plus, many e-readers now come with built-in waterproofing, so you can enjoy your favourite book by the pool or on a rainy day without any worries.
Compact Travel Umbrella
A compact travel umbrella is an essential item for any mature adventurer. A sudden downpour can quickly dampen the spirits of even the most intrepid explorer, so it's always wise to be prepared. Look for options like the Repel Windproof Travel Umbrella or the Blunt Metro, which offer a compact design and excellent wind resistance. These umbrellas are small enough to fit in a day bag or backpack, ensuring that you're never caught out in the rain.
Travel-Sized Toiletries
As we age, our skin and hair may require a little extra TLC, making travel-sized toiletries more important than ever. Opt for products that cater to your specific needs, such as moisturising body washes, gentle facial cleansers, and nourishing shampoos and conditioners. Many brands now offer travel-sized versions of their popular products, making it easy to maintain your self-care routine while on the go.
Lightweight Rain Jacket: Be Prepared for Changing Weather
In addition to a packable down jacket, a lightweight rain jacket is a must-have for the mature adventurer. As the saying goes, there's no such thing as bad weather, only bad clothing – and a good rain jacket will help you stay dry and comfortable in all but the most extreme conditions.
Look for options like the Marmot PreCip or the Columbia Watertight II, which offer excellent waterproofing and breathability in a lightweight, packable design. These jackets can be easily stowed away in your daypack, ensuring that you're always ready for a sudden shower or a drizzly day of sightseeing.
In conclusion, the right travel gadgets and gear can make a world of difference for the mature adventurer. From ensuring a comfortable journey to providing extra convenience and security, these items are essential for enhancing your travel experience. With the right preparation and packing, you can continue to explore the world in comfort and style, no matter your age.