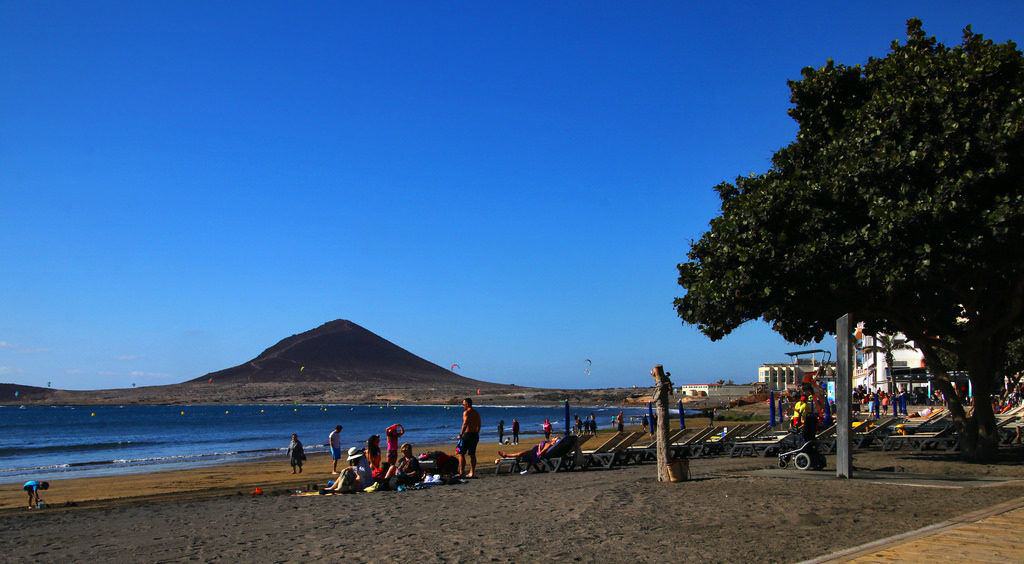 Photo credit: Giåm 2018-02-17 via photopin (license)
Tenerife is renowned for being an utter delight of a travel destination. As the largest and most populated island on the Canary Islands it is heaving with culture and things to do. It doesn't matter if you like to sit in the sun or get some serious bang for your buck n activities, you're covered in this quick guide.
Book smart. There is no point planning out a lot of great adventures to trudge back to a less than lux hotel room. You can make or break your holiday by booking smart and shopping around. Using online searches to find the best Villas Tenerife might take up a few hours of your afternoon but will give you a week of reward when you finally head out on holiday.
Go up and go down. Not only does Tenerife boast some jaw-dropping peaks, but it also plays host to some of the world's most beautiful sea life. You can book mountain treks, volcano excursions, and a spot of hiking in the Anaga Mountains with ease online or upon arrival – just pack the appropriate footwear for these. The snorkelling and scuba diving can be catered to your level, and they even have classes suitable for children. Who wouldn't want to get up close and personal with some turtles in Los Gigantes?
Follow the stars. Elizabeth Taylor and the Beatles that is. Head to Lago Martiánez and take in the incredible views. Gardens, terraces, artificial seawater, three beaches and a geyser! It is a delight for the eyes and mind. Ask at a tourist office or your reception desk for information, and prices are around €5.50 for adults and €2.50 for children.
Hire a car. If you are planning a lot of trips around the island, it would be worth sitting down and working out the best mode of transport. Walking will get the most of the sightseeing, taxis come at a bit of premium, next up driving a hire car for the week. Often it works out cheaper. Before you head out, pop some useful maps and phrases on your mobile phone, read up on local driving laws and customs. Oh, and book in advance – you'll get a reduced rate, and can put that extra cash towards more trips.
Soak in some heritage. There is a list of UNESCO world heritage sites that you can try and visit. San Cristóbal de la Laguna comes so highly recommended it wouldn't be worth missing that off your list. Packed with museums, observatories, and sensational viewpoints a quick image search online will make it a must location for you. To really get the most out of it, no matter how cheesy you think they are, bike tours are a spectacular way to get a tan, earn your dinner, see the best attractions and meet other people on holiday too.
Whatever you chose to do, star gazing, swimming with the turtles, boat or bike tours – make sure that you make the most of the glorious weather, incredibly friendly locals and food that is out of this world.