When you think about Chicago, what comes to mind is probably great restaurants, professional sports teams and deep dish pizza. Chicago also has a budding brewing and distilling industry. Here is a list of some of the best Chicago breweries and distilleries that are enjoyable for the beer connoisseur and casual drinker alike.
Solemn Oath Brewery
Photo credit: DoodleMatt via photopin cc
Solemn Oath Brewery offers a wide range of brews, including traditional, wood-aged, Anglo-American, American, and novelty beers.  This is a great brewery for someone looking for something other than just a nother run-of-the-mill craft brewery. Solemn Oath is located near Chicago in Naperville.
Rhine Hall
Photo credit: Allagash Brewing via photopin cc
Located in West Town, Rhine Hall was founded by a father and daughter, and it gets its name from the Austrian ice arena where the father played hockey in the 1970s. Rhine Hall specializes in Apple Brandy, using 7,000 to 10,000 pounds of apples brought in fresh from Bixby orchards in nearby Michigan.
The apples are chopped and mashed in traditional style using a vintage exercise bike. The brandy is made through a copper distiller that is mixed with the apples to bring an entirely new flavor of brandy. Bixby's Dixie, a house specialty, mixes apple brandy with homemade cider and bitters and is topped with shaved cinnamon.
3 Floyds
Photo credit: Bernt Rostad via photopin cc
Three Floyds, also referred to as "FFF," offers year-round beers as well as seasonal selections. Located in Munster, it also has great food and brews, including Zombie Dust, which has made it to the top list of many beer publications and websites.
Few Distillery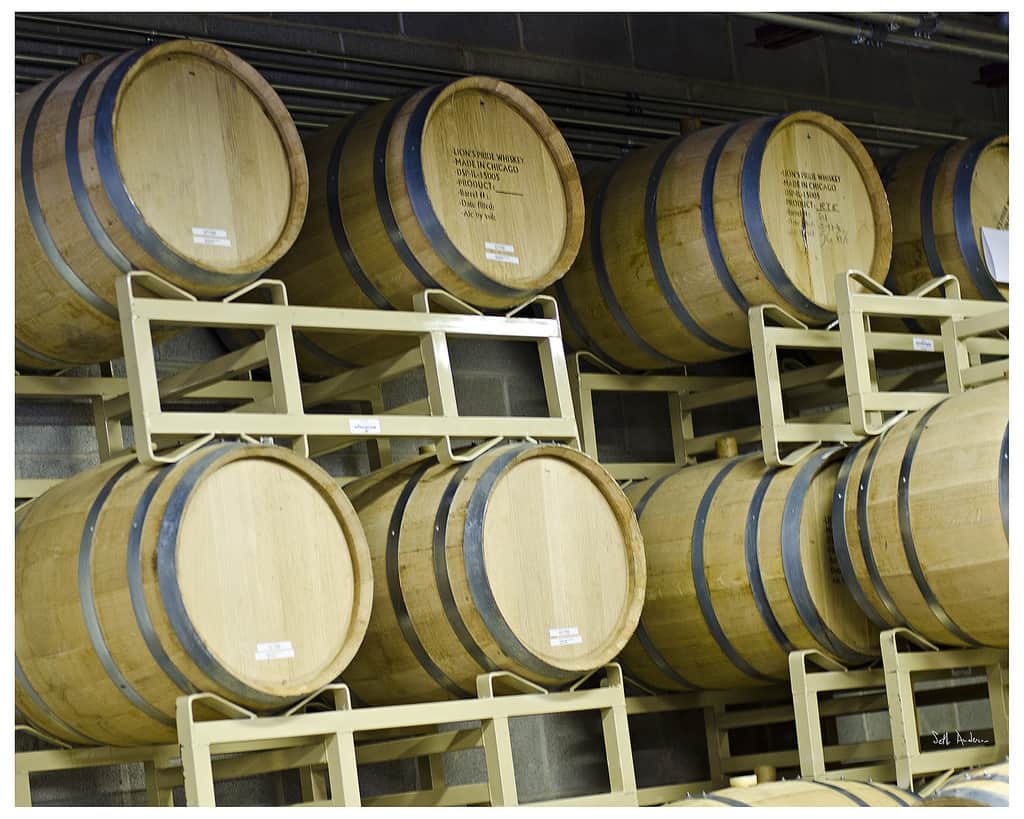 Photo credit: swanksalot via photopin cc
This Evanston distillery offers both caramel-colored and clear spirits: whiskey and gin. What makes this distillery so special is that both spirits are aged in-house in barrels. To take full advantage of these glorious concoctions, be sure to ask your server about the specialty micro batches that they churn out.
Goose Island Brewery
Photo credit: opacity via photopin cc
One of the most popular beers in Chicago and the one with most worldwide recognition is Goose Island. This acclaimed brewery offers a stunning selection of over 50 brews to choose from, with dark beer, light beer, and everything in between. Goose Island has two locations: one in Whitneyville and another in the center of Lincoln Park.
Revolution Brewing
Photo credit: quinn.anya via photopin cc
This brewery, which opened in 2010, appeals to the younger, more bohemian denizens of Chicago. Revolution produces about 50 varieties of beer each year and is located in Logan Square. They offer a selection of specialty beers, deep-wood beer, and year-round staples.
Any of of these four breweries or two distilleries is a great choice. The service, company, food, and libations are a great way to enjoy Chicago, whether you're a resident or a visitor. Better yet, stay awhile, book a convenient hotel in Chicago with Gogobot, and try all six spots.