While the US is often though of as the home of the road trip, its neighbour to the north has some incredible experiences waiting for those taking the wheel.
Canada is such a vast country that you'll never get bored, but we would particularly recommend dropping the tiny compact and doing it in style. Hire an RV and explore – best of all, your accommodation is sorted, since you are driving it.
We've put a list together with 6 of our favourite routes, so take your pick from a day trip to a route that could take you a month or more…
The Trans-Canada Highway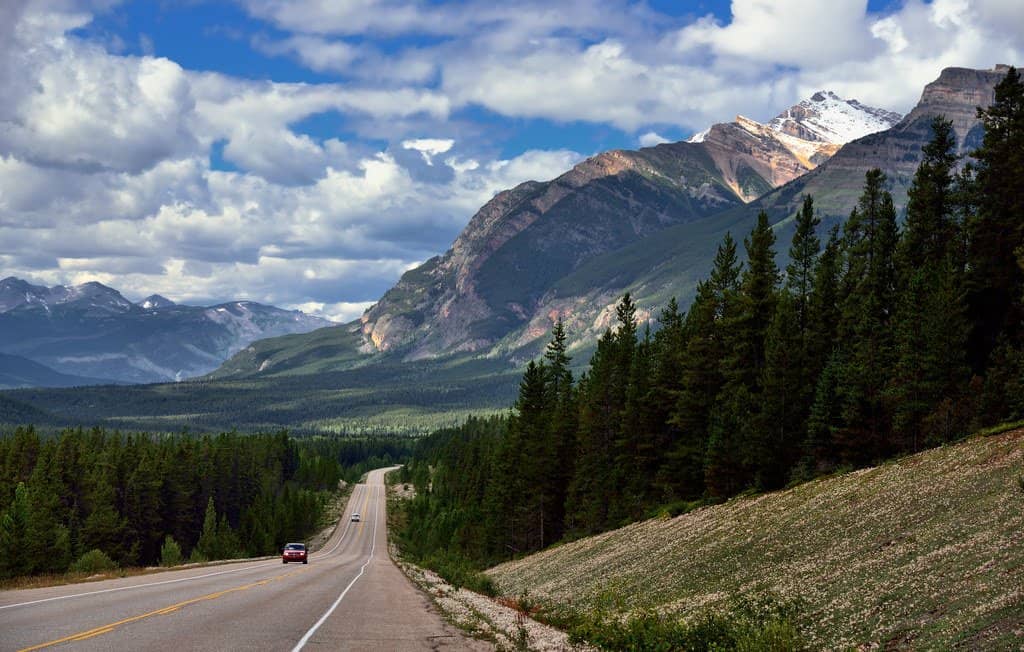 Photo credit: thor_mark  A Drive Down the Icefields Parkway (Jasper National Park) via photopin (license)
Let's start with the big boy. Road trips don't get much more epic than the route from Victoria, British Columbia to St. John's, Newfoundland. At over 7800 km this is the longest national highway in the world and will show you most sides of this massive land.
Driving from coast to coast is no easy undertaking, requiring plenty of time to do it justice, but it is perhaps the Holy Grail of Canadian road trips. And don't feel you have to do it all or none at all – it's really a network of more sensibly-sized routes and plenty of one or two week itineraries are detailed on the website www.TransCanadaHighway.com.
Vancouver to British Columbia
Photo credit: Jackerbie Chesterman Beach in Tofino, BC, Canada via photopin (license)
Fire up the RV and take to the road – leaving Vancouver you pick up the Pacific Rim Highway and settle in for a superbly scenic ride. As well as ancient rainforest, you'll take in mountains, lakes and the coast.
If lady luck is on your side you might see a bear or two as well…
Some must-stops and must-sees on this route include Coombs Country Market for souvenir shopping, the incredible Cathedral Grove where some of the trees are over 800 years old, the curiously named Ucluelet for surfing or just chilling out and then its bigger brother Tofino with its renowned Chesterman Beach. You can also go hiking, fishing, join a whale-watching tour or just relax with great food and perhaps a spa treatment or two after all that driving.
Icefields Parkway, Alberta
Photo credit: Stefan Jürgensen Athabasca Glacier via photopin (license)
This may not be the longest road trip in the list – at 232 km from start to finish – but it does offer the unique spectacle of glacier viewing. Make sure you allow plenty of time for stops on the way; the permanent ice of the Columbia Icefields is a sight to behold. The route follows the edge of the Great Divide and passes fertile fields, waterfalls and the snow-capped Rocky Mountains. Lake Louise is worth a night or two in itself, too. In the summer, visitors to the can board an ice explorer and venture out onto the surface of the Athabasca Glacier which is around 6 km long, 1 km wide and up to 300 m deep. You can also go on foot with a guide from the Columbia Icefield Centre. Alberta has plenty to recommend it too, so you'll want a few days there as well.
Calgary to Lake Louise, Alberta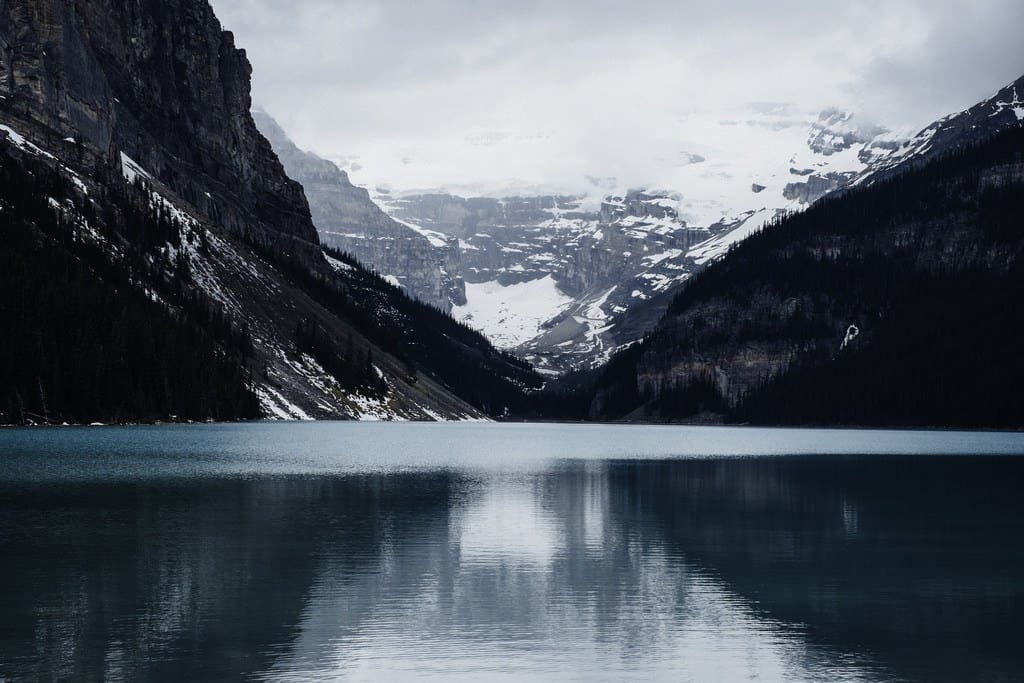 Photo credit: Corpuzzle Lake Louise via photopin (license)
It's best to have 4 days for this one. Starting in Calgary, you can visit the 1988 Olympic site and watch the world famous Calgary Stampede. The next day it's time to head for Lake Louise; you can also stop at the Columbia Icefields en route (see above). Get to Lake Louise in time for an afternoon stroll on the lakeside and a swim if weather permits. Day three means Banff Springs – take the gondola all the way up the mountain and relax in the hot springs! See more of the town on the final day before driving back to Calgary.
Eastern Townships, Quebec
photo credit: ~ Bob ~ Northeast Fall Color via photopin (license)
Couples should start with a luxurious getaway at Manoir Hovey in North Hatley, a 75 minute drive east of Montreal.On the way you can pick up local produce from farmers who sell from stalls on the roadside – don't miss the maple syrup!
Take in the Benedictine monastery – Abbey of St-Benoît-du-Lac – where you can buy their cheese and hear daily Gregorian chants if you time it right. Try local cider in Les Estries right on the US border and take in a show at a theatre built over the two countries. You may still be asked to bring your passport!
Eat Your Way Through Kelowna, B.C.
Photo credit: mastermaq Paynter's Fruit Market via photopin (license)
Let's end with a road trip that could only require half a day (but stretch it out and enjoy it even more, is our advice) Not only a ski resort, Kelowna is now a foodie destination held in high regard.
You can spend the day shopping and eating, which can't be bad. Pick up a map from the tourist office and find those off-the-beaten-path gems with their artisan food and uniqie produce.
South East Kelowna has excellent wines but goat cheese addicts (like myself) should head for Carmelis Goat Cheese Artisan farm.
Cabana Grille makes a good lunch stop or perhaps Sunset Organic Bistro for its farm-to-table specialities.
So what are you waiting for? 🙂