It was then time to see how this liquid gold is made. The traditional copper kettles are beautiful and highly efficient, running pretty much round the clock to keep up with demand.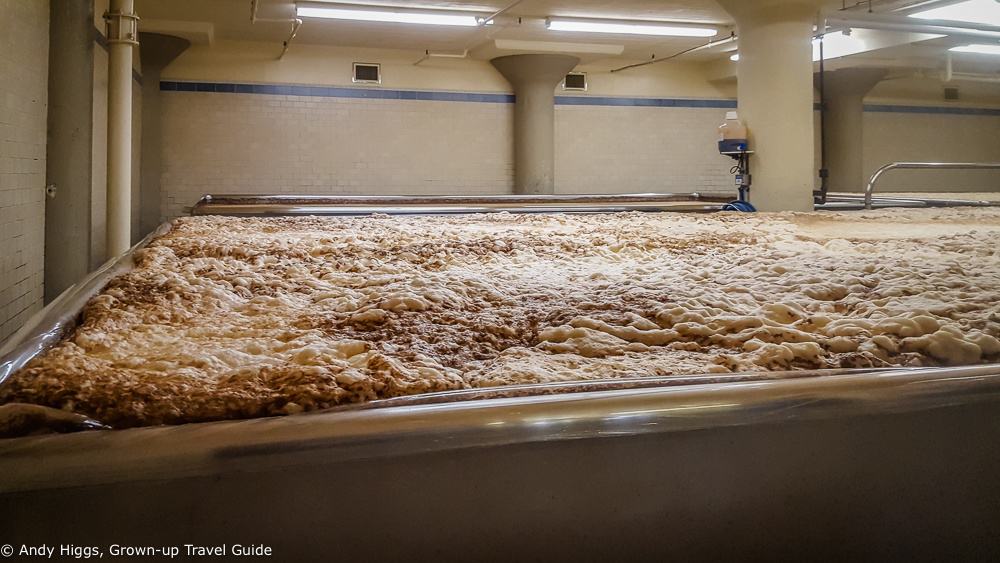 It was interesting to see that Anchor still use open yeast fermentation, kept in a highly protected atmosphere of course (I took this picture through the glass window).
The tour takes in all areas of the brewery and our guide was both informative and a lot of fun – with so much history  there are some great anecdotes, as you can imagine.
In case you don't hear it, make sure you ask about the fate of one of the original German owners. A clue – it involves one of San Francisco's iconic cable cars. But with a twist…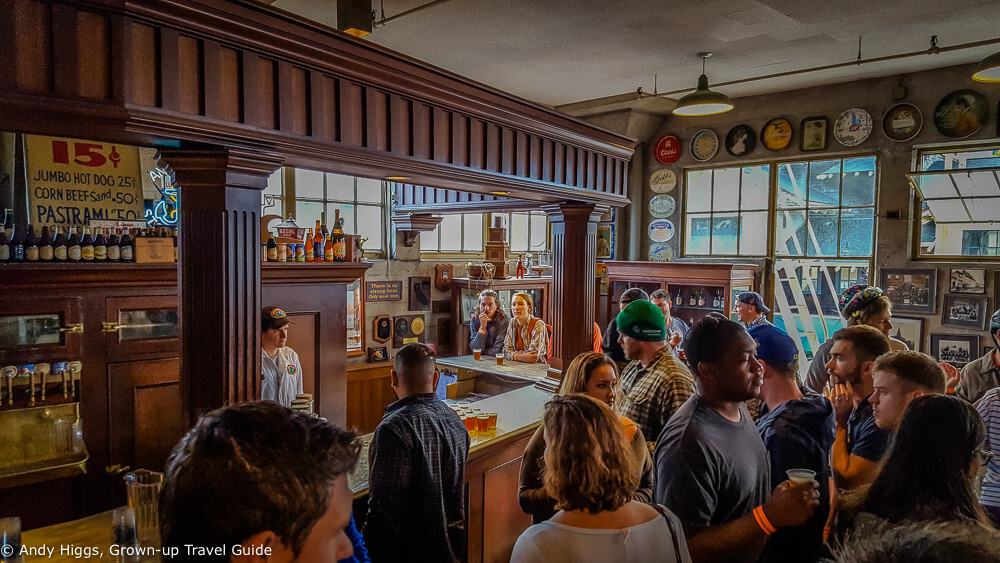 Once the tour was complete we returned to the tap room to be served a bunch of Anchor's other beers. Make no mistake, this is good value – I lost count of how many we got to try and they were all good, and the Porter was a highlight. There is plenty of inspiration and wisdom to be found on the walls of the tap room if you begin to struggle…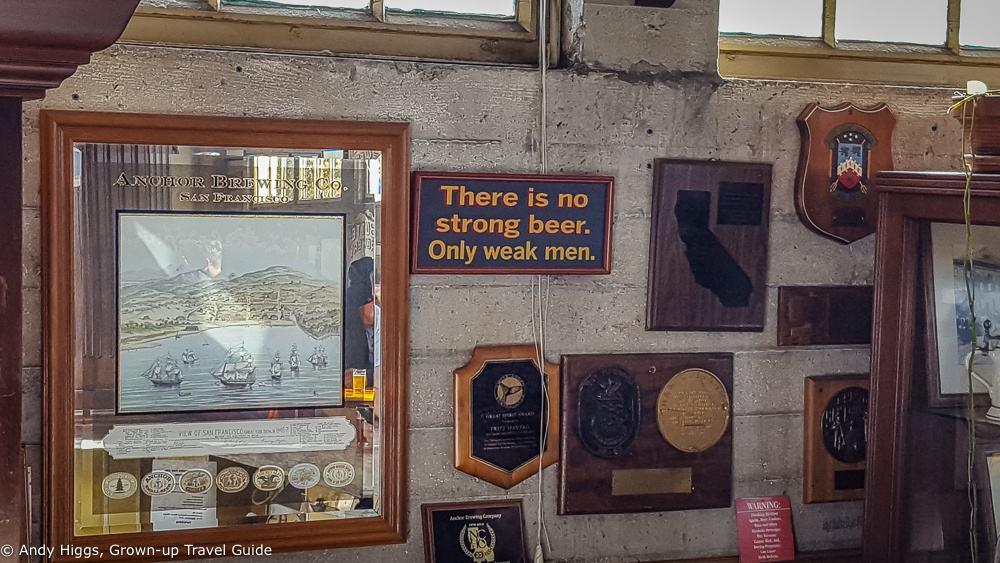 Quite.
Anchor Brewing Company, 1705 Mariposa Street, San Francisco. Tel: 415-266-7900 Tours: Monday to Friday at 10:00 AM and 1:00 PM as well as Saturday and Sunday at 11:00 AM and 2:00 PM – Cost $20 per person. Additional "Happy Hour" tours on Friday, Saturday and Sunday at 4:40 PM – Cost $25 per person