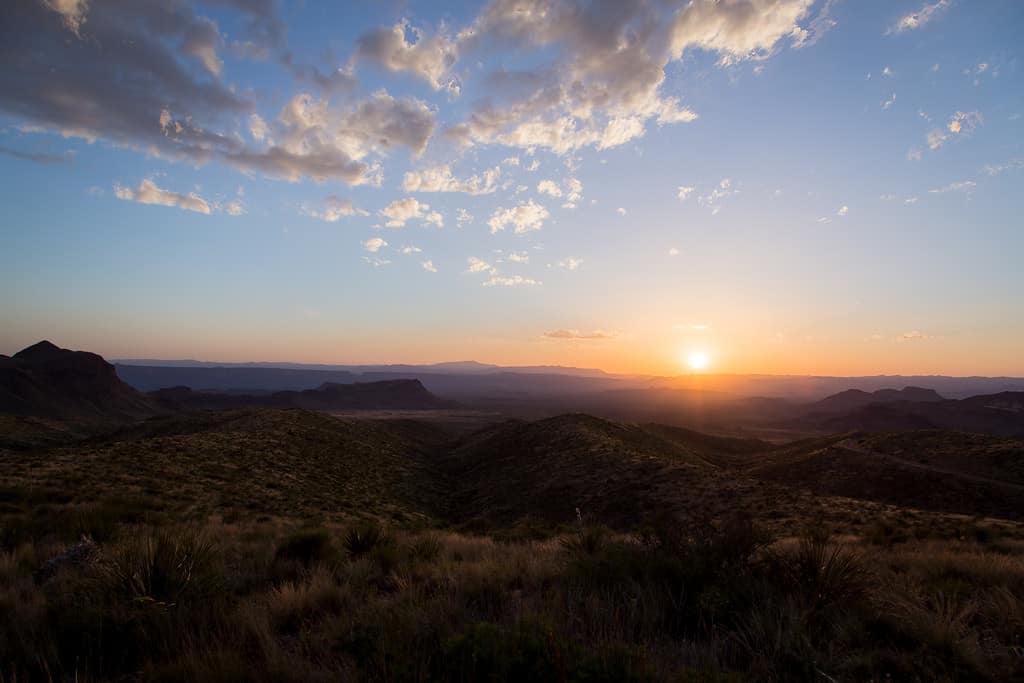 Photo credit: Empire of the sun via photopin (license)
As you may notice, at Grown-up Travel Guide we love road trips – and there are few countries better suited to getting behind the wheel and hitting the open road that the US of A.
So let's continue the plan we had in a previous article – fly to America, buy a car and just drive…then sell it when we're done.
Take enough savings for fuel and insurance – click here to find the best price on Texan car insurance – and let the fun begin.
Because while California and Florida are classic destinations, each American state has something to offer and Texas is no exception. Here are six suggestions, ranging from half a day to multiple days in length – so chances are high you'll find one – or more – that suits…
El Camino Real
More often called the Old San Antonio Road or King's Highway, El Camino Real is a former historic roadway running through Texas and Louisiana. Several stretches of the road were based on traditional Native American trails – in Texas the roadway ended southeast of Eagle Pass at the Rio Grande in Maverick County.
Originally the road continued from Texas through Monclova to Mexico City. Pick up the route at Toledo Bend Reservoir near Milam and follow it to San Antonio – on of Texas' most scenic road trips. As well as being used by Indians, Spanish missionaries followed its path in 1791. Why not drive in their footsteps?
Route 67
It may not be as famous as it's younger brother number 66 but you can get plenty of kicks here too.
U.S. 67 is a biggie – stretching 1,560 miles across five states, connecting Iowa to Mexico. We're focusing on the 637 miles of it that are in Texas, from Presidio to Texarkana.
Once touted as "The Big Bend Trail" and the "Family Vacation Route", the highway offers a scenic and laid-back drive through some of the quieter parts of West Texas – heavy traffic is unlikely to spoil the fun.
The Big Bend
To really get away from it all in Texas, it's hard to beat the Big Bend. Make sure you fill up on fuel and supplies as you can drive for hours between gas stations and grocery stores.
And that's the point – you come for the solitude. Take it easy, stop the car and camp for the night. This is prime hiking country but also boasts a lively art scene in Marfa and history comes alive at Fort Davis.
The mountain views are amazing and you can break your drive at Midland or Odessa which have all the facilities you may require.
Enchanted Rock
The goal of this trip is to reach the Enchanted Rock State Natural Area.
Enchanted Rock is a huge pink granite pluton dome that rises naturally out of the earth. It's impressibve enough without the legendary back story – the Tonkawa, Comanche and Apache tribes all describe the area as mystical and magical.
At night the rock "groans" – assumed to be from the rock cooling down and contracting after the heat of the day yet the Native tribes say the noise is caused by ghost fires.
You'll hear plenty more tales when you get there – it's quite the experience.
This part of South Texas is the site of a massive yearly migration of birds as they ride the winds in searc of warmer climes.
Make for the sites organized by the World Birding Center (there are nine separate locations) or Laguna Atasoca National Wildlife Refuge, near Los Fresnos.
Even non-birders will find plenty to keep them occupied – the oil field roads are quite something and there are great places to eat in Brownsville and Los Fresnos.
The BBQ trail
Photo credit: Austin Texas via photopin (license)
Talking of food, you can't come to Texas and not eat meat – a lot of meat. It's just the way it is.
Factor this into your plans with a road trip along the BBQ trail from Austin to San Antonio. As well as huge quantities of wonderful food, you'll discover some lovely old towns and beautiful landscapes.
Starting in Austin, where you can fill up at any of dozens of great eateries. Next comes the old railroad town of Taylor before you reach the sausage capital of the state, Elgin. Further down the road, Driftwood and Lockhart are inundated with BBQ joints.
San Antonio, America's seventh-largest city, will reward your arrival with food and a lively music scene. Don't leave without visiting the Alamo, either.