London is filled with accessible royal parks and gardens. The Regents Park is one royal park and a visit to it would be a lovely day trip. The London Zoo is in the park as well as the Wildlife and Allotment Gardens. There is also an Open-Air Theatre that is wheelchair accessible with 20 spaces for wheelchairs on the gangway/platform.
Hyde Park is another and one of the largest parks in central London. A part of Hyde Park runs right along the Kensington Gardens creating a space equaling 625 acres (253 hectares). The gardens close at dusk but the park is open from dawn until midnight throughout the year. Kew Gardens is a popular royal garden which features 300 acres (121 hectares) of gardens as well as glass greenhouses.
Near these parks and gardens are more places of interest.  For instance, Buckingham Palace is right around the corner from Hyde Park and the Kensington Gardens. All wheelchair users must arrange for a step free tour by contacting the venue in advance. The Natural History Museum is also near the Kensington Gardens and is one of many great museums in London that are wheelchair accessible.
This museum along with the British Museum, the Museum of London and the National Portrait Gallery are all free to enter. Other noted museums are the Sherlock Holmes Museum and Imperial War Museum London. The National Gallery is a must see for art lovers.  The Photographer's Gallery is the largest museum in London dedicated to this art form and has an accessible lift for wheelchair users.
The Park Grand London Hyde Park hotel is accessible by all and special circumstances are always catered for to the best of the hotels ability. The hotel is very family friendly and the staff endeavor to ensure the best in comfort to provide guests with the most memorable of stays. The hotel is centrally located to provide ease of access to transport for travelling around the city and is in walking distance of many major attractions.
There are London budget hotels that are also accessible, but it is best to research them all thoroughly before arriving in London to ensure every need can be accommodated.
Buckingham Palace is perhaps the most well-known royal property but anyone traveling to London should also stop by the Palace of Westminster, or UK's Parliament, where Big Ben can also be seen. Visitors from oversea can watch Parliament at work all year round but can also setup a Saturday tour through Ticketmaster. The London Eye was once the world's largest Ferris wheel and is considered today as the "the world's tallest cantilevered observation wheel."
It is one of London's most popular attractions and offers spectacular views of the city. There are discounts for disabled guests on the London Eye and the London Eye River Cruise. Both cruises are fully accessible but it is advised that reservations are booked in advance to ensure a wheelchair space is available.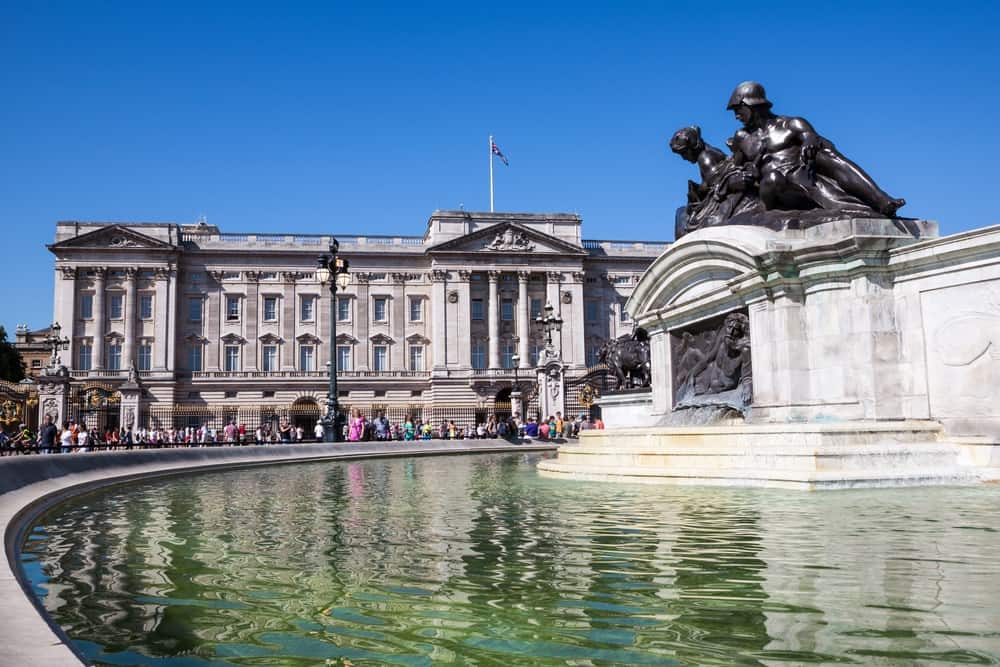 Cruising around a neighborhood, like Knightsbridge, Oxford Street or King's Cross can be quite entertaining and reveals more faces of this international city. Knightsbridge is an ultra-expensive residential area in West-Central London and houses many high-end stores. Oxford is London's busiest shopping area, with many stores concentrated in 1.5 miles (2.4km).
Many political demonstrations take place on this street and Hare Krishna's are often seen in bright orange robes, quietly dancing about as they celebrate the pure love of God. Kings Cross is an inner-city area of London that was a red-light district for many years, run-down and forgotten. Starting in the 1990s redevelopments began to transform Kings Cross into a cultural center and this redevelopment continues today.
The train station, Kings Cross, is the one used in the blockbuster Harry Potter that would take the students to Hogwarts, via platform 9 ¾. This region is in the London Borough of Camden and is less than one and three quarter miles away from Central London.
The Portobello Road Market is the largest antique market in the world and a market that has several sections. You will find antiques at Portobello Road but there are also new items, produce and prepared food. On Sundays from 8am to about 3pm Columbia Road is transformed into an oasis of flowers and fresh produce known as the Columbia Road Market. Along the street are sixty independent shops selling boutique, vintage and antique items. There are also art galleries, cafes, pubs and more. The street is flat with disabled parking.
This parking area is available when the market is open and accessible restrooms can be found in the larger stores like Cake Hole, Brawn and The Royal Oak. Borough Market is made up of 3 separate areas – The Middle Road Market, Jubilee Place and The Green Market but all these markets are on one level and accessible to all.  At Jubilee Place, which is a section of Borough Market one can find accessible toilets but at the time of publication this area was under reconstruction so is not accessible to the public. Disabled toilets are available in the market hall.
The Demonstration Kitchen in the market hall is a live cooking show which takes place every Thursday and Friday between 12-2.30pm from April to December. The nearest disabled parking is on Park Street. This market is open Wednesdays, Thursdays, Fridays and Saturdays.
Many of the major tourist attractions in London have downloadable access guides for disabled visitors and carers to download and read in advance of their trip into the capital. This helps discover any accessibility issues that could arise during the event.
For example:
The British Museum – free parking for blue badge holders, audio described exhibits and lifts throughout so visitors can enjoy a great day out at the museum.
Wembley Stadium – with level access to the stadium, fixed hearing loops. Well-lit areas and trained staff, a visit to this iconic sporting venue will be one to remember for all.
Royal Albert Hall – offers a wide range of access facilities and services but some of which should be requested in advance of visit. It is best to contact this venue to express individual needs and concerns so any issues are ironed out and provisions are made before arrival.