Photo credit: Anirudh Koul via photopin cc
Vacations in Europe can be very expensive these days, but there are some ways to save a dime and make your trip more affordable. If you are on a tight budget but you still want to see Europe, the following tips will help you travel well for less.
Save the money. The longer you want to stay in Europe, the more money you need to save. Try to employ at least some of the following methods:
Cut back on unnecessary spending. It might be hard at first, but the thought that you are saving for your dream trip should stimulate you to spend less.
Consider taking an extra job to get more cash. This will help you keep to your savings plan.
Use coupons and shop sales. Buying things on discount can really save you money.
Try putting aside some cash every month. Work out an approximate budget and figure out what you can out towards your travel fund.
Plan in advance. People save the most time and money by planning accommodation and transport well in advance – as much as a year before the trip.
Apply for rewards programs and discounts for your Europe vacation. Some examples are frequent flyer miles and credit card points systems that you can choose to reduce costs of air travel, accommodation, auto rentals and vacation upgrades. If you are a member of AAA or AARP, you may use your membership to save some cash as well.
Compare airline ticket prices. Visit airfare websites and call travel agents to find the best price. Be flexible with dates and airports – this is also helpful.
Set your priorities. Make a list of things to do and places you want to see while you are in Europe then plan your trip based on this. This will allow you to take inventory of what your highest expenses will be so that you can cut costs in other areas. Moreover, if you are planning to stay in bigger cities like London or Brussels consider staying for longer and really exploring rather than moving on to a new destination every few days. This will reduce your overall transportation and accommodation expenses.
Research your trip to Europe,and you will be surprised to see that some European attractions are free or perhaps cheaper on certain days. If you plan the itinerary well you will be able to see most of the sights on a low budget.
Obtain tourist guides and search for money-saving tips and techniques regarding transportation and lodging, eating and staying in touch. Learn more about inexpensive local pastimes and traditions.
Save on transportation. Opt for public transport like buses and trains instead of choosing taxis or renting a car.
Getting a pass for transport may cost you a lot less than paying for single trip each time. A Eurail pass can open the whole of Europe to you, with a range of different packages and prices.
Do as much walking as you can while going sightseeing.
If you do decide to rent a car for the vacations, choose one with a diesel engine and manual transmission.
Renting a bicycle will save on transportation as well.
When booking accommodation, stick to your budget. As well as classy hotels there are several other options.
Rent a home, a guest house or an apartment from a private owner. If you want to stay nearby London, for example, look for local online resources in advance so that you can contact people and agree on the details. The same goes with any other place in Europe.
Budget hotels can be found all over Europe – even two or three star properties are usually quite comfortable and suitable for both individuals and families. European chain hotels are also much cheaper than ordinary ones.
If you have friends or relatives in Europe, ask if you can stay at their place. If you know someone who often travels to Europe, ask if they have European friends that can offer you a place to stay.
Hostels, universities, convents and monasteries offer rooms which are least expensive than other European boarding options.
Connect with locals – this may give you a chance to take part in activities that are closely connected with culture and still are free. Whether this is a wedding or a simple holiday celebration – local insiders will give you a great experience.
Choose inexpensive eating options. Search for small eateries that are popular with locals instead of luxurious eateries. Take advantage of special offers and menus. Some restaurants tend to increase the prices in the afternoon, so try to go there earlier to save some cash.
If you have booked a rental, consider cooking meals by yourself.
There are plenty of vendors on the streets of European cities and towns. You can get meals there and bring them home to eat. In some countries you can even get free samples of local foods.
If you are planning on walking a lot during the day, pack a lunch with you instead of buying something when you get hungry.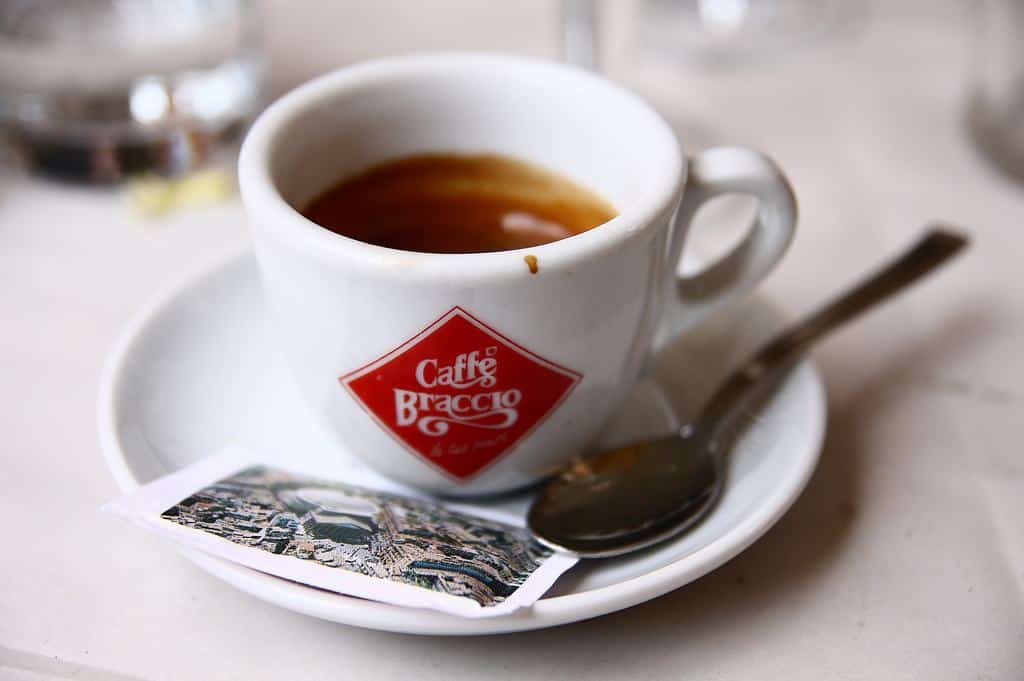 Photo credit: zak mc via photopin cc
Coffee time is a traditional pastime in Europe, and you may find that many Italian cafes will charge you to sit at a table to drink your coffee. Be sure to ask and, if that is the case, tell the cashier you choose to stand at the bar.
Save on currency conversions. Check out your bank policies and see if its European branch converts money for free. Make sure you get cash from ATMs. Use a credit card that has no charge for conversions of foreign currency.
Try going during the off season – that is from October to May. The beaches like Cote d'Azur and Amafli Coast are the most crowded in July and August, but you can go there in June for a lower price and still enjoy the sun and sand.
Opt for pay-as-you-go phones and landlines instead of using your cell phone.
Shop for the items you really need. Bring the basic supplies like batteries, film, toiletries and water bottles with you so that you don't have to purchase them while on vacation. You shouldn't spend too much on souvenirs – photos and attraction brochures are free.