There are countless good reasons to visit Iceland (for example, to celebrate Christmas in a different way) and when you get there, plenty of fabulous places to stay. Ditch the anonymous chain hotel and try one or more of these:
Hotel Reykjavik Centrum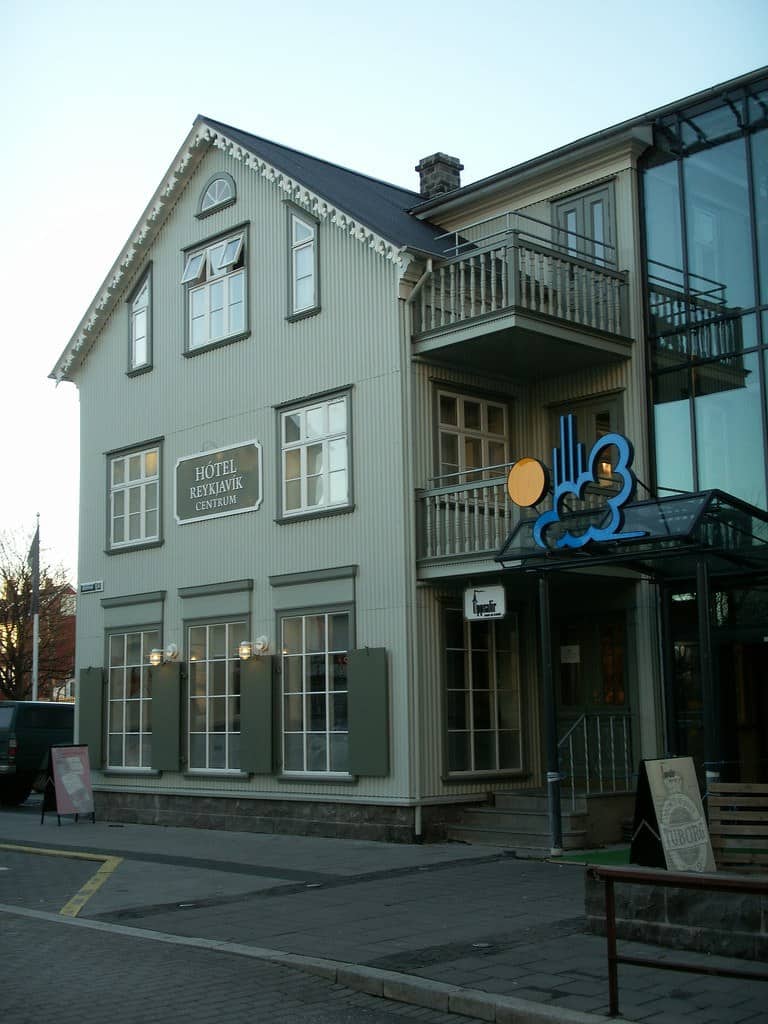 Photo credit: Hotel Centrum via photopin (license)
History fans will love this one. You'll find it on one of the oldest streets in Reykjavik, Adalstraeti. Although sections of the building were built in 1764, following an extensive renovation the property is now tastefully luxurious. In the course of said renovation, human remains dating back to AD 870 as well as the shell of a Viking long-house were unearthed. The latter is now on show in a museum beneath the hotel. Despite the historical atmosphere, rooms are modern and stylish with all the amenities you could require. As if that weren't enough, there is a French restaurant at the hotel which is gaining an excellent reputation in the Icelandic capital.
Hotel Glymur
Drive just 45 minutes from the centre of Reykjavik for something very, very different. The Hotel Glymur has been inspired by nature and offers amazing views of both the mountains and Whale Fjord. There are a choice of cabins, each with a theme, but this is no threadbare mountain retreat. A luxurious outdoorsy experience awaits, and we recommend "nature's cabin" which is right next to a stream and offers a wonderful feeling of solitude. What's more, all cabins come with hot tubs overlooking the mountains, which can't be bad, eh?
Kerlingarfjöll Mountain Resort
Photo credit: Kerlingarfjöll via photopin (license)
Located within the breathtaking Kerlingarfjöll mountain range, this is where to come for a cozy retreat from the stresses of modern life. Kerlingarfjöll is also Iceland's largest geothermal area, which means there are countless stunning hiking routes to explore if you want to get active. The accommodation consists of mountain cabins and huts and cabins, many of which have large shared areas making them perfect for families and groups. The cabins are very comfortable and include both a bathroom and kitchen. If you would rather leave the cooking to someone else, the on-site restaurant offers local cuisine. The hot outdoor pool is the perfect place to relax after a day's walking – or lazing.
CenterHotel Thingholt
It's hard to beat the CenterHotel for a boutique property with a truly central location in Reykjavik. A former 1940s printing factory, it mixes original period touches with contemporary Icelandic design to create something stylish and unique. The deluxe rooms feature art gallery prints on the walls. The hotel is decorated with furnishings made from reclaimed wood and stylish rugs which give the property a cool and edgy feel. Breakfast is included in the room rate and service is friendly and efficient.
http://www.centerhotels.com/our-hotels/hotel-thingholt
ION Luxury Adventure Hotel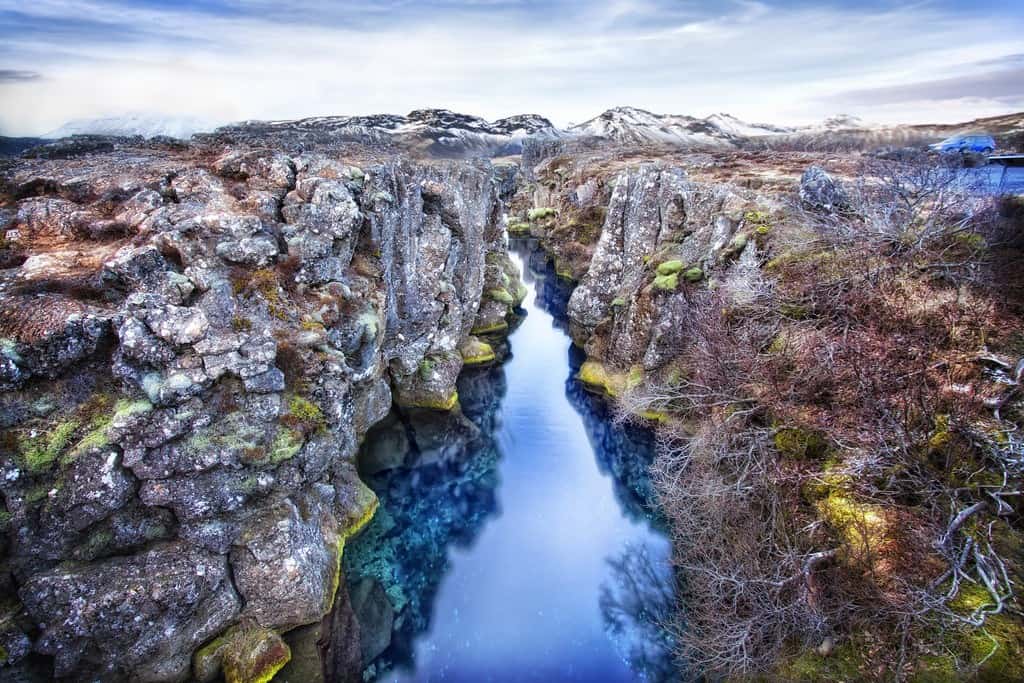 Photo credit: Rift Zone Stream, Þingvellir (Thingvellir) National Park, Iceland via photopin (license)
Near Thingvellir National Park – a Unesco World Heritage Site – the ION Luxury Adventure Hotel certainly has an incredible location. Surrounded by mountains and lava fields, it's hard to believe you are less than an hour by car from Reykjavik. The hotel is also close to the 'Golden Circle' route, a 300km loop around the island which includes waterfalls, geysers and volcanoes. During the winter the hotel is an excellent place to view the Northern Lights, if luck is with you.
This list is by no means exhaustive; for more ideas check out this article on the best Iceland hotels
I was asked to share my Iceland dreams by Guide to Iceland, but all opinions and views are my own.