The United States might try to focus the world's attention on its political chaos, but the smart traveller knows that this is just an unfortunate distraction in the country at the moment. The real America lies in its incomparable outdoors, and especially its National Parks.
Stunningly diverse and magnificent, a tour of the parks is a trip that will live with visitors for a lifetime. From sunsets to natural beauty to wildlife, it is one of the world's greatest treasures. Below we've put together a selection of the best country has to offer, which will hopefully inspire you to make the trip.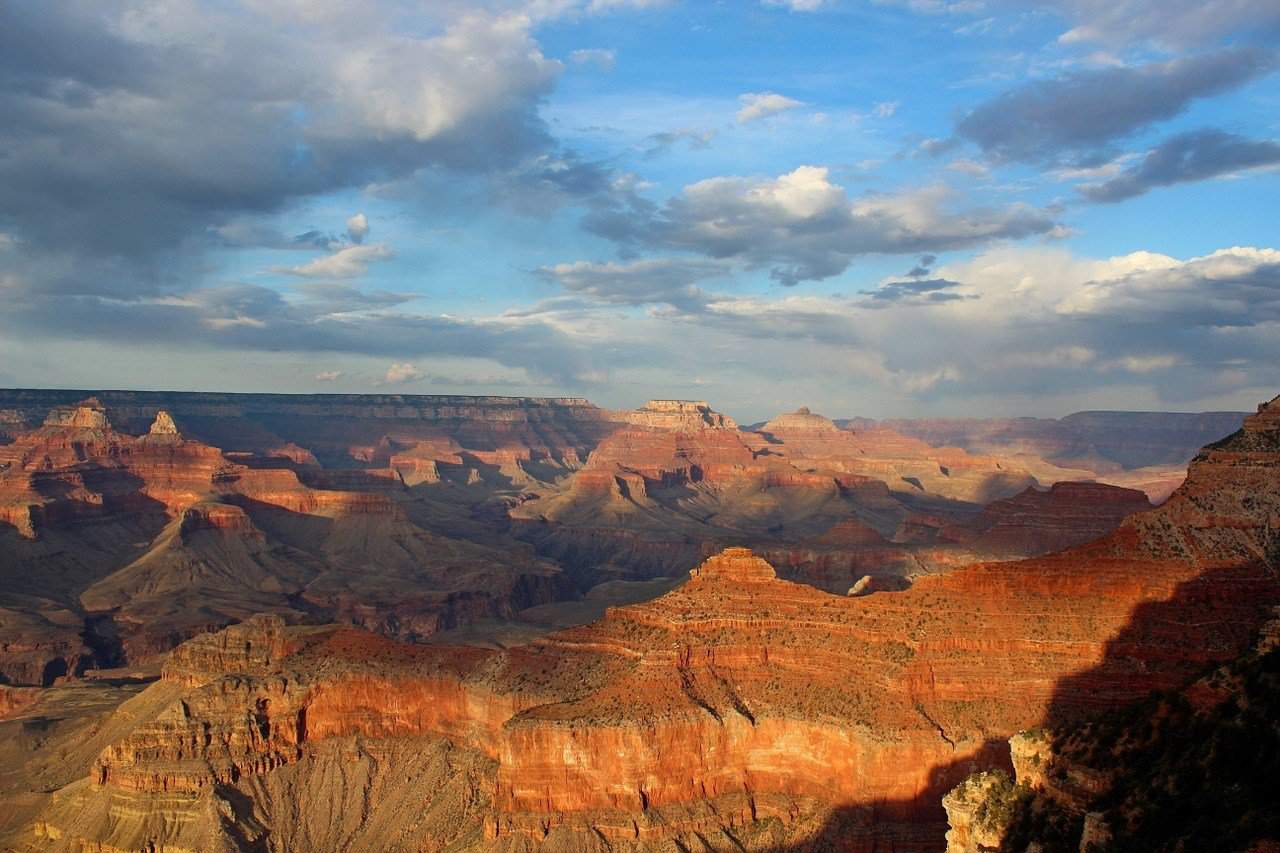 Source: Pixabay.com
Grand Canyon
The Grand Canyon has suffered somewhat for its reputation as being one of the most breathtaking spots on earth. It's a park that everybody thinks they know because they're seen it on the big screen and inspirational posters. But nothing can truly prepare for the vastness of the Grand Canyon, which according to Theodore Roosevelt is "beyond description; absolutely unparalleled throughout the wide world." This ancient natural wonder also contains cultural significance too – there are two Indian Reservations still active on the site.
Most visitors will take a trip to the South Rim, which offers expansive and anything in the Grand Canyon that even vaguely constitutes as 'built up', including the historic Watchtower. If you've got the time and some spare cash, then an utterly fantastic way to see the park is to take a helicopter ride; if you're in Las Vegas, you can be there in an hour or so and the rides are surprisingly affordable. But for the true Canyon experience, you'll have to strap on some hiking boots and hit the trails. The ever changing light and terrain makes this one of the best spots on earth to hike – just make sure you take more water than you think you'll need as you definitely don't want to get caught out here.
Source: Pixabay.com
Grand Teton and Yellowstone
It's more or less two National Parks for the price of one in Wyoming, which is home to two of America's most impressive national parks: The Grand Tetons and Yellowstone. Of these, Yellowstone is the most famous and celebrated, being the world's very first National Park.
That's not to say that Grand Teton is anything to roll your eyes at, far from it. This is one of America's most grandiose and beautiful National Parks, and if anything it's a bit of a shame that it is located so close to Yellowstone. If this was anywhere else in the world it would be regarded as one of earth's most beautiful spots; as it happens, it's not even the most beautiful in the state! Tough luck.
The lakes, mountains, and wildlife combine to create a landscape that is enjoyed both up close and from a distance. One primary advantage is that visitors are able to stay almost within the park itself; Jackson Hole hotels are just a stone's throw away from the park.
Once you've Jackson Hole and the Grand Tetons, you'll be just a short two hour drive away from Yellowstone National Park. This is not your ordinary drive; it is magnificent from start to finish. When you arrive at Yellowstone you'll be arriving at America's very first national park, which dates all the way back to 1872.
The vast park is some 3,500 square miles and is famous for its geysers and hot springs, including Old Faithful, which is the park's most famous attraction. This geyser erupts throughout the day, throwing hot water high into the sky. It's packed with tourists, but take a drive around Yellowstone and you'll have most of it to yourself – apart from the wildlife. Here there are grizzly bears and black bears, wolves, bison, moose, elk, and many many other species.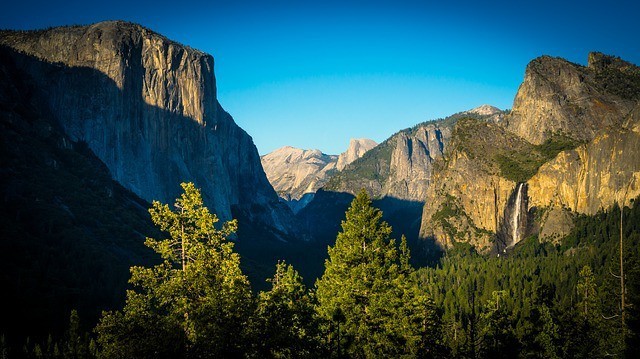 Source: Pixabay.com
Yosemite
Yellowstone might be the oldest and the Grand Canyon might appear in more photographs, but there's a reason that Yosemite National Park remains many people's favourite National Park. For starters, it has that laid back California vibe that only that state could have. Wandering around the village in the park you'll see the usual tourists, but you'll also see old hippies and dirtbag climbers hanging out in the park it's the only place they want to be.
The park has a little bit of everything. You can camp here (though be aware that there are no tent only campsites, which means you're sharing with RVs) or you can stay at one of the plush onsite hotels. There's also incredibly hiking and many many streams and waterfalls. Things do hectic if you're visiting during the height of summer and only stick to the main attractions, but take a drive in any direction and you'll soon have the park's vast beauty all to yourself.
Source: Pixabay.com
Rocky Mountain
Rocky Mountain National Park in Colorado makes for an ideal retreat into nature, and not only because of its beauty, wildlife, and recreational opportunities. The park is located one scenic drive away from Boulder, Colorado's hippie centre. Make a base there and take a trek into the park.
The most popular activities here are hiking and rock climbing, and you'll many many different routes for all abilities. The elevation of the park also means that you can never be too sure of the weather; one moment you'll be hiking in sunshine, the next you'll be trekking through several feet of snow that just won't melt. Which is basically a way of saying: make sure you pack properly if you're going out for the day as you don't want you'll come up against!
Make your visit extra memorable by stopping in at the Coor's Brewery in Golden, where you can get a sample of 'The Taste of the Rockies'. Tours are free and even include three free drinks in the Coor's bar at the end of tour. If you decide to do this, make sure you get there via the Peak to Peak Scenic Byway, which runs from Estes Park to Golden and is, as the name suggests, thoroughly scenic! You'll also pass historic sites and towns from Colorado's bustling history.