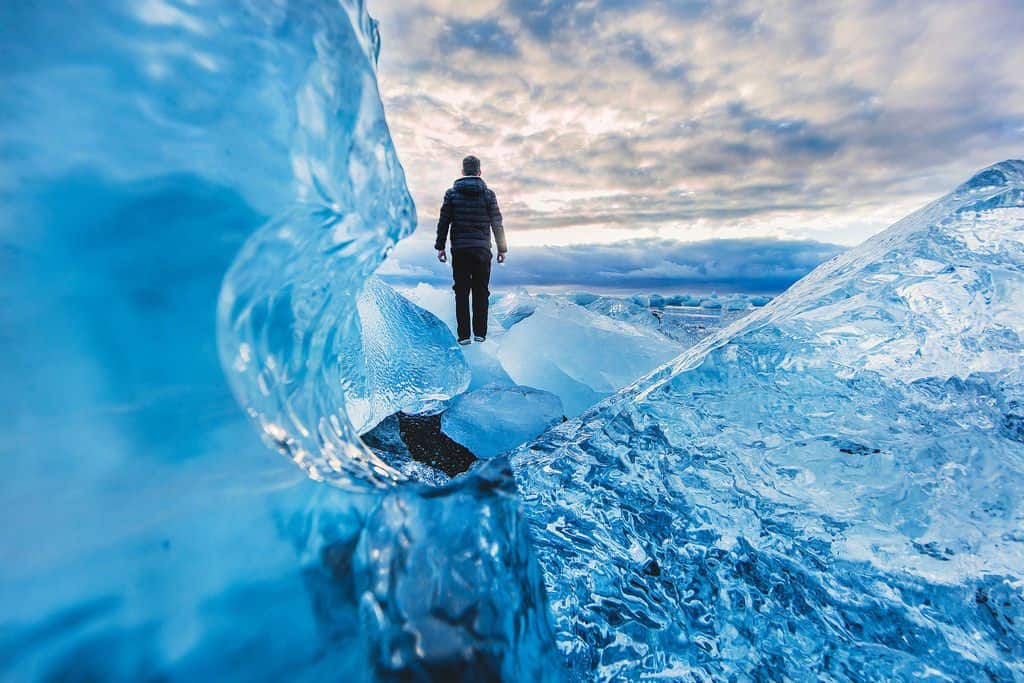 Photo credit: ThoroughlyReviewed Glacier – https://thoroughlyreviewed.com via photopin (license)
In the past, an Antarctica travel experience was available exclusively to intrepid travellers looking for a unique, breathtaking location off the beaten track. These days, anyone can travel to this remote region, even those in search of the ultimate wedding destination. If you ever thought that getting married in Antarctica was a good idea, you may be on to something.
With its snowy setting and awe-inspiring landscape, Antarctica might just be the perfect wedding location away from the maddening crowds. This is exactly what two intrepid polar guides thought when planning their nuptials and became the first couple married in the British Antarctica Territory (BAT).
Tom Sylvester from Sheffield and Julie Baum from Birmingham were married at the Rothera Research Station on Adelaide Island, situated to the west of the Antarctica Peninsula. Of their choice to marry in the South Pole, Mr Sylvester stated, "Antarctica is an incredibly beautiful place and we have made such great friends here." According to the happy groom, the setting "couldn't be better". He continued, "We have always wanted to have a small personal wedding, but never imagined we'd be able to get married in one of the most remote places on Earth." Mrs Sylvester joined the conversation by adding, "Over the last 10 years, Tom and I have been working and travelling around the world. Getting married in Antarctica feels like it was meant to be."
The low temperature of -9 degrees Celsius could not dampen the spirit of the blushing bride, who wore an orange dress made from an old tent, as the latest in wedding couture is not available on the white continent. The wedding rings were crafted from brass made on the lathe in the metal workshop at the research station, while the actual ceremony was attended by 20 guests from the station and performed by station leader and BAT magistrate Paul Samways.
The wedding was registered with the BAT Government, based in the Foreign & Commonwealth Office, making the marriage legal in the UK. It is the first wedding to take place in the region since the BAT marriage law was reformed, allowing couples to legally tie the knot in the territory. Rothera is the largest research station for the British Antarctic Survey (BAS) and is the centre for biological research and a support hub for operations. The couple, who have been together for 11 years, both joined the BAS in 2016. Both are experienced mountaineers, expedition leaders and instructors.