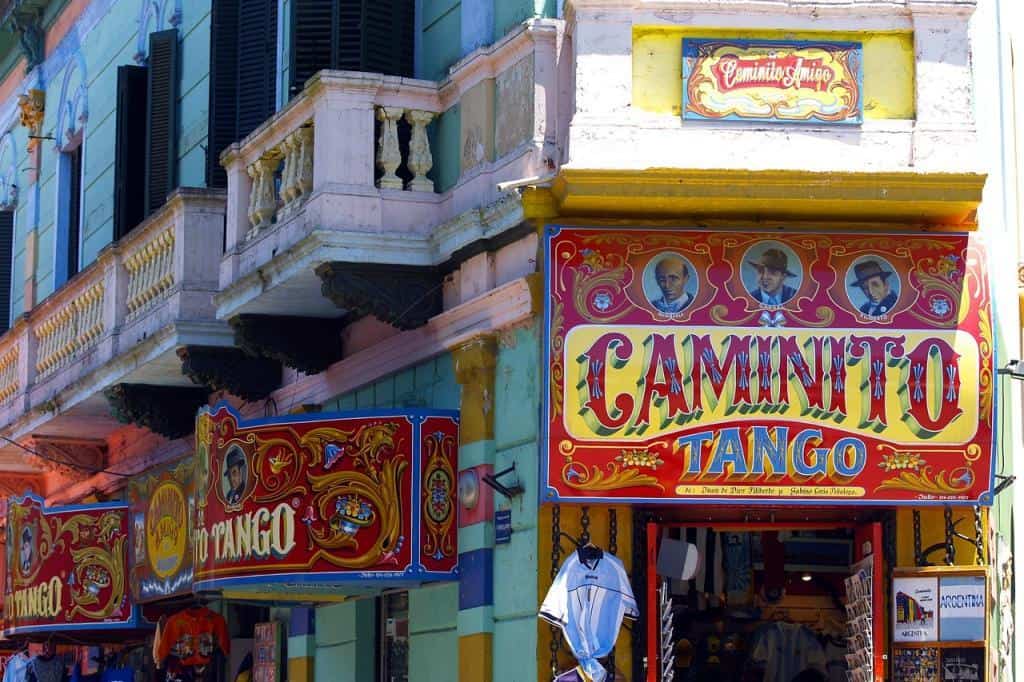 Introduction
Welcome to The Ultimate Guide to Travel in Argentina, your comprehensive resource for planning the trip of a lifetime to this diverse and captivating country. Argentina offers travellers a unique blend of cultural experiences, breathtaking natural wonders, and a rich history. In this guide, we'll provide you with detailed information on must-see attractions, practical travel advice, and insider tips to help you make the most of your Argentine adventure.
Argentina is a country of contrasts, from the bustling metropolis of Buenos Aires to the awe-inspiring landscapes of Patagonia. This guide is designed to give you an in-depth understanding of the country's top destinations, as well as introduce you to lesser-known gems that will make your trip truly unforgettable.
In the following chapters, we'll cover everything you need to know about travelling in Argentina, including essential tips and advice for preparing your trip, exploring the vibrant capital city of Buenos Aires, discovering Argentina's diverse landscapes, delving into the rich cultural traditions, savouring the delicious local cuisine, and much more.
Whether you're a seasoned traveller or visiting Argentina for the first time, "The Ultimate Guide to Travel in Argentina" will provide you with the information and inspiration you need to plan an unforgettable journey.
Chapter 1: Preparing for Your Argentine Adventure: Essential Tips and Advice
Before embarking on your adventure to Argentina, it's essential to prepare and plan your trip to ensure a smooth and enjoyable experience. In this chapter, we'll cover important topics such as visa requirements, vaccinations, budgeting, packing tips, and more.
Visa Requirements
Travellers from most countries, including the United States, Canada, European Union member states, Australia, and New Zealand, do not require a visa for stays of up to 90 days for tourism purposes. However, it's essential to check the current visa requirements with your country's embassy or consulate before planning your trip.
Vaccinations
It is recommended to be up-to-date on routine vaccinations such as measles-mumps-rubella (MMR), diphtheria-tetanus-pertussis, varicella (chickenpox), polio, and your yearly flu shot. Depending on your travel itinerary, you may also need vaccinations for hepatitis A, hepatitis B, typhoid, and yellow fever.
Budgeting
Argentina offers a range of experiences for travellers on various budgets. However, it's essential to plan and establish a daily budget for accommodation, transportation, food, and activities. Keep in mind that costs can vary depending on the region and the time of year.
Packing Tips
When packing for your trip to Argentina, consider the diverse climate and regions you'll be visiting. It's crucial to pack versatile clothing that can be layered, as temperatures can vary significantly between day and night. Don't forget essentials such as a power adapter, comfortable walking shoes, sunscreen, and insect repellent.
Chapter 2: Buenos Aires: The Vibrant Capital City
Buenos Aires, Argentina's vibrant capital city, is a must-visit destination on any trip to the country. Known for its rich history, stunning architecture, and lively arts scene, the city offers a wealth of attractions for visitors to explore. In this chapter, we'll delve into the top sights and experiences in Buenos Aires.
The Neighbourhoods of Buenos Aires
Buenos Aires is divided into several distinctive neighbourhoods, each with its own unique character and charm. Some of the most popular areas to visit include:
Palermo: A trendy neighbourhood known for its vibrant street art, stylish boutiques, and bustling nightlife.
San Telmo: The historic heart of Buenos Aires, San Telmo is home to cobblestone streets, antique shops, and the famous San Telmo Market.
Recoleta: An upscale neighbourhood featuring elegant architecture, the iconic Recoleta Cemetery, and the impressive National Museum of Fine Arts.
Puerto Madero: A revitalised dockside area with modern skyscrapers, waterfront restaurants, and the scenic Costanera Sur Ecological Reserve.
Top Attractions
Some of the must-see attractions in Buenos Aires include:
Casa Rosada: The iconic pink government building located in the Plaza de Mayo, offering guided tours on weekends.
Teatro Colón: One of the world's most renowned opera houses, offering guided tours and performances.
MALBA (Museum of Latin American Art of Buenos Aires): A contemporary museum showcasing an impressive collection of modern Latin American art.
Caminito: A colourful street in the La Boca neighbourhood, famous for its brightly painted buildings, tango dancers, and local artisans.
Tango Experiences
Tango is an integral part of Argentine culture, and no visit to Buenos Aires would be complete without experiencing this passionate dance. You can attend a tango show, take a dance lesson, or visit a traditional milonga to immerse yourself in the local tango scene.
Chapter 3: Natural Wonders: Exploring Argentina's Diverse Landscapes
Argentina boasts a stunning array of natural wonders, from the vast expanse of the Pampas to the towering peaks of the Andes. In this chapter, we'll explore some of the most breathtaking landscapes and outdoor adventures that Argentina has to offer.
The Andes
The Andes mountain range stretches along the western border of Argentina, offering visitors a wealth of outdoor activities such as hiking, mountain biking, and skiing. Some of the top destinations within the Andes include:
Bariloche: A picturesque mountain town in the heart of the Argentine Patagonia, known for its Swiss-inspired architecture and stunning natural surroundings.
Aconcagua: The highest peak in the Southern and Western Hemispheres, Aconcagua is a popular destination for trekking and mountaineering enthusiasts.
The Pampas
The Pampas is a vast, fertile plain that covers much of central Argentina. This region is home to traditional Argentine estancias (ranches) where visitors can experience the gaucho lifestyle, horseback riding, and the famous Argentine asado (barbecue).
The Iberá Wetlands
The Iberá Wetlands, located in northeastern Argentina, is one of the largest and most diverse wetland ecosystems in South America. This pristine natural reserve is home to an array of wildlife, including capybaras, marsh deer, and over 350 bird species. Visitors can explore the wetlands by boat, on horseback, or on foot.
Chapter 4: Argentina's Wine Country: Mendoza and Beyond
Argentina is one of the world's leading wine producers, with the Mendoza region at the heart of the country's wine industry. In this chapter, we'll explore the best wine regions, vineyards, and experiences for visitors looking to immerse themselves in Argentina's wine culture.
Mendoza: The Heart of Argentine Wine Country
Mendoza is the largest wine-producing region in Argentina, known for its Malbec, Cabernet Sauvignon, and Chardonnay varieties. Nestled at the foothills of the Andes, the region boasts stunning scenery and a wealth of vineyards to explore. Some of the top wineries to visit in Mendoza include:
Bodega Catena Zapata: A family-owned winery producing high-quality Malbec, with a distinctive Mayan-inspired pyramid as its centrepiece.
Bodega Norton: One of the oldest wineries in Mendoza, offering tours, tastings, and a picturesque setting with views of the Andes.
Bodega Salentein: A modern winery featuring impressive architecture, a contemporary art gallery, and a wide range of wine-tasting experiences.
Exploring Other Wine Regions
While Mendoza is the most famous wine region in Argentina, the country boasts several other areas worth exploring for wine enthusiasts:
Cafayate: Located in the northwestern province of Salta, Cafayate is known for its high-altitude vineyards and unique Torrontés wines. The region's dramatic landscapes and charming town centre make it a delightful destination for wine lovers.
Patagonia: Argentina's southernmost wine region, Patagonia is home to a growing number of boutique wineries producing cool-climate varieties such as Pinot Noir and Sauvignon Blanc. The picturesque Neuquén and Río Negro provinces are the main wine-producing areas in Patagonia.
Wine Experiences
In addition to visiting vineyards and tasting rooms, travellers can enhance their Argentine wine experience by participating in activities such as:
Wine and food pairings: Many wineries offer special tastings with expertly paired local dishes to showcase the flavours of their wines.
Wine festivals: Argentina hosts several wine festivals throughout the year, including the Mendoza Wine Harvest Festival and the Cafayate Wine and Grape Harvest Festival, which celebrate the country's wine culture with music, parades, and tastings.
Wine tours: Guided wine tours are an excellent way to explore the country's diverse wine regions, with knowledgeable guides providing insights into the history, culture, and terroir of each area.
Chapter 5: Patagonia: A Journey to the End of the World
Patagonia, the southernmost region of Argentina, is a vast and remote area of extraordinary natural beauty. From towering glaciers to crystal-clear lakes, Patagonia offers a wealth of outdoor adventures and unforgettable experiences. In this chapter, we'll explore some of the top destinations and activities in Argentine Patagonia.
Los Glaciares National Park
Los Glaciares National Park, a UNESCO World Heritage site, is home to some of the most spectacular glaciers in the world. The park's main attraction is the Perito Moreno Glacier, a massive ice formation that can be explored by boat, on foot, or through ice trekking expeditions. Other highlights within the park include the towering Fitz Roy mountain range and the serene Lake Argentino.
Tierra del Fuego National Park
Located at the southern tip of Argentina, Tierra del Fuego National Park offers a unique blend of landscapes, from rugged mountains to dense forests and pristine coastlines. Visitors can explore the park through hiking, birdwatching, or taking the iconic "End of the World" train journey.
Ushuaia: The Southernmost City in the World
Ushuaia, the capital of Tierra del Fuego province, is the southernmost city in the world and serves as the gateway to Antarctica. The city offers a range of attractions and activities, including the Maritime and Prison Museum, the Tierra del Fuego National Park, and the Beagle Channel, where visitors can embark on boat tours to see local wildlife such as sea lions, penguins, and various bird species.
Adventure Activities in Patagonia
Patagonia is a playground for adventure enthusiasts, with a range of outdoor activities available for all skill levels. Some of the most popular adventure activities in the region include:
Hiking and trekking: With an abundance of trails and stunning landscapes, Patagonia offers some of the best hiking experiences in the world. Popular treks include the Fitz Roy Trek, the Torres del Paine Circuit, and the Dientes de Navarino Trail.
Horseback riding: Explore the rugged beauty of Patagonia on horseback, with guided excursions available in many parts of the region, including the Pampas, the Andes, and the remote Tierra del Fuego.
Kayaking and rafting: Experience Patagonia's pristine rivers and lakes through kayaking or rafting adventures, with options ranging from tranquil paddling excursions to adrenaline-pumping whitewater rapids.
Chapter 6: Iguazú Falls: A Breathtaking Natural Wonder
Iguazú Falls, located on the border between Argentina and Brazil, is one of the world's most awe-inspiring natural wonders. The falls consist of a series of 275 individual cascades spread across nearly 3 kilometres, making them the largest waterfall system on the planet. In this chapter, we'll explore the best ways to experience Iguazú Falls and the surrounding region.
Exploring the Argentine Side of Iguazú Falls
The Argentine side of Iguazú Falls offers several walking trails, allowing visitors to get up close to the thundering cascades. Key highlights include:
The Lower Circuit: A series of walkways that provide panoramic views of the falls, including the powerful Salto Bossetti and the mesmerising Devil's Throat.
The Upper Circuit: This elevated walkway offers a different perspective of the falls, with stunning vistas of the surrounding rainforest and the Iguazú River.
The Devil's Throat: The largest and most dramatic of the falls, the Devil's Throat can be reached by a short train ride followed by a walk along a suspended footbridge.
Activities and Excursions
In addition to exploring the falls, visitors can enjoy a range of activities and excursions in the surrounding area, such as:
Boat tours: Get up close and personal with the falls on a thrilling boat tour that takes you to the base of the cascades, where you'll feel the full force of the water.
Birdwatching: The Iguazú National Park is home to over 400 bird species, making it a paradise for birdwatchers and nature enthusiasts.
Visiting the Itaipu Dam: Located on the border between Brazil and Paraguay, the Itaipu Dam is one of the largest hydroelectric power plants in the world and offers guided tours for visitors.
Chapter 7: Argentine Culture and Traditions: Tango, Gauchos, and More
Argentina's rich cultural heritage is a fascinating blend of indigenous, European, and African influences. In this chapter, we'll delve into some of the most iconic aspects of Argentine culture and traditions, from the passionate dance of tango to the rugged lifestyle of the gauchos.
Tango: Argentina's Soulful Dance
Originating in the late 19th century in the working-class neighbourhoods of Buenos Aires, tango is a passionate and expressive dance that has become synonymous with Argentine culture. Visitors can experience tango in many forms, from attending a spectacular tango show to taking lessons at a local dance school or joining a traditional milonga, where dancers of all levels come together to share their love for the dance.
Gauchos: The Argentine Cowboys
The gauchos, or Argentine cowboys, have played a significant role in the country's history and folklore. These skilled horsemen, known for their bravery and independence, have become a symbol of Argentine identity. Visitors can experience the gaucho lifestyle by staying at a traditional estancia (ranch), where they can participate in activities such as horseback riding, cattle herding, and enjoying a traditional asado (barbecue).
Argentine Folklore and Music
Argentine folklore is a rich tapestry of regional traditions, with each area of the country boasting its own unique music, dance, and customs. Some popular folk music styles include:
Chamamé: A lively accordion-based music style from the northeast, influenced by Guarani and European traditions.
Zamba: A traditional Argentine folk dance accompanied by guitars, bombo legüero (a large drum), and sometimes a violin or harp. It is often mistaken for the Brazilian samba, but the two are quite different.
Chacarera: A lively folk dance from the northwest, featuring energetic foot-stomping and a lively rhythm.
Chapter 8: Savouring Argentina's Culinary Delights: From Asado to Empanadas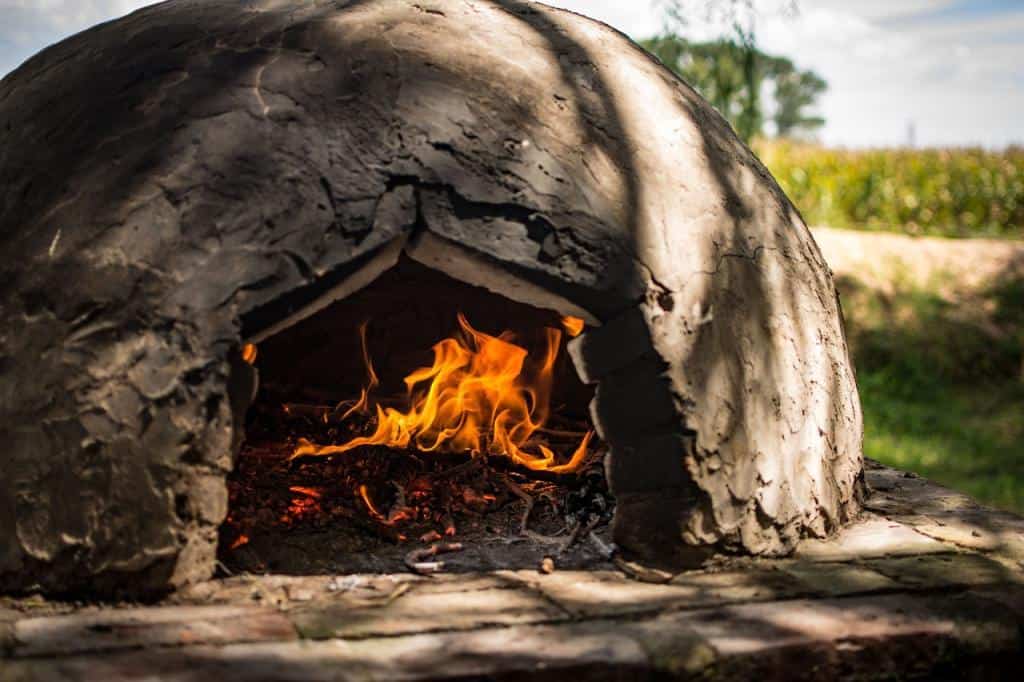 Argentine cuisine is a delicious fusion of indigenous, Spanish, Italian, and other European influences, with a strong focus on meat dishes and fresh, local ingredients. In this chapter, we'll explore some of the must-try dishes and culinary experiences in Argentina.
Asado: The Argentine Barbecue
Asado, the Argentine barbecue, is a central part of the country's culinary culture. Traditionally cooked over an open flame, asado usually features a variety of meats, including beef ribs, sausages, and sweetbreads. Visitors can enjoy an authentic asado experience at a local parrilla (steakhouse) or at a traditional estancia.
Empanadas: A Tasty Argentine Staple
Empanadas are a popular snack throughout Argentina, consisting of a pastry shell filled with a variety of ingredients such as beef, chicken, cheese, or vegetables. Each region has its own unique empanada recipes, making them a delicious way to explore the country's diverse flavours.
Regional Specialities
Argentina offers a wealth of regional specialities to discover, including:
Milanesa: A breaded and fried meat cutlet, similar to a schnitzel, often served with mashed potatoes or a simple salad.
Locro: A hearty stew made with corn, beans, potatoes, and meat, typically served during national holidays and celebrations.
Provoleta: A thick slice of provolone cheese grilled until crispy and gooey, often seasoned with oregano and chilli flakes.
Chapter 9: Unforgettable Experiences: Off-the-Beaten-Path Destinations
While Argentina's most famous attractions are undoubtedly worth visiting, there are countless lesser-known gems waiting to be discovered. In this chapter, we'll introduce you to some off-the-beaten-path destinations that will make your Argentine adventure truly unforgettable.
Talampaya National Park
Located in the northwest of Argentina, Talampaya National Park is a dramatic landscape of red sandstone cliffs, ancient rock formations, and unique flora and fauna. The park offers various activities, including hiking, guided tours, and wildlife watching.
Quebrada de Humahuaca
A UNESCO World Heritage site, the Quebrada de Humahuaca is a stunning valley in the Jujuy province, known for its colourful hills, ancient ruins, and rich cultural heritage. Visitors can explore the charming villages of Purmamarca, Tilcara, and Humahuaca, as well as marvel at the breathtaking Hill of Seven Colours.
Esteros del Iberá
Less well-known than the Iguazú Falls, the Esteros del Iberá is a vast wetland area in northeastern Argentina, home to a diverse array of wildlife, including capybaras, marsh deer, and over 350 species of birds. The region offers a range of ecotourism experiences, such as boat tours, horseback riding, and wildlife watching.
The Puna: A High-Altitude Adventure
The Puna is a remote, high-altitude plateau in northwestern Argentina, offering a unique and challenging off-the-beaten-path adventure. Visitors can explore otherworldly landscapes, such as the Salinas Grandes salt flats, the high-altitude lagoons of Antofagasta de la Sierra, and the surreal rock formations of the Campo de Piedra Pómez.
Valdés Peninsula
The Valdés Peninsula, located in the Patagonian province of Chubut, is a haven for wildlife enthusiasts. The peninsula is home to a variety of marine mammals, such as southern right whales, orcas, sea lions, and elephant seals, as well as numerous bird species. The best time to visit is between June and December when whale watching opportunities are at their peak.
Chapter 10: Practical Tips and Advice for Travelling in Argentina
To ensure a smooth and enjoyable trip to Argentina, it's essential to plan and prepare accordingly. In this final chapter, we'll provide some practical tips and advice for travellers visiting this beautiful and diverse country.
Visas and Entry Requirements
Travellers from most countries, including the UK, the EU, the US, Canada, and Australia, can enter Argentina without a visa for tourist stays of up to 90 days. Ensure that your passport is valid for at least six months from your date of entry.
Currency and Money
The currency in Argentina is the Argentine Peso (ARS). It's advisable to carry some cash, as smaller businesses and rural areas may not accept credit cards. ATMs are widely available in cities and larger towns but may be scarce in remote areas.
Language
The official language in Argentina is Spanish, although English is spoken in tourist areas and major cities. Learning some basic Spanish phrases will be appreciated by locals and can enhance your travel experience.
Health and Safety
Argentina is generally a safe country for travellers, but it's essential to exercise common sense and take standard precautions, such as keeping your belongings secure and being aware of your surroundings.
Before travelling, ensure that you have up-to-date vaccinations and consult with your doctor regarding any specific health concerns or recommendations for your destination.
Transport
Argentina's vast size makes domestic flights a popular and time-saving mode of transport. However, buses are the most common and affordable way to travel between cities and regions. In cities, taxis and ridesharing services like Uber are widely available.
With this comprehensive Argentina travel guide, you'll be well-prepared to explore this vibrant and diverse country, from the bustling streets of Buenos Aires to the wilds of Patagonia and beyond. Happy travels!