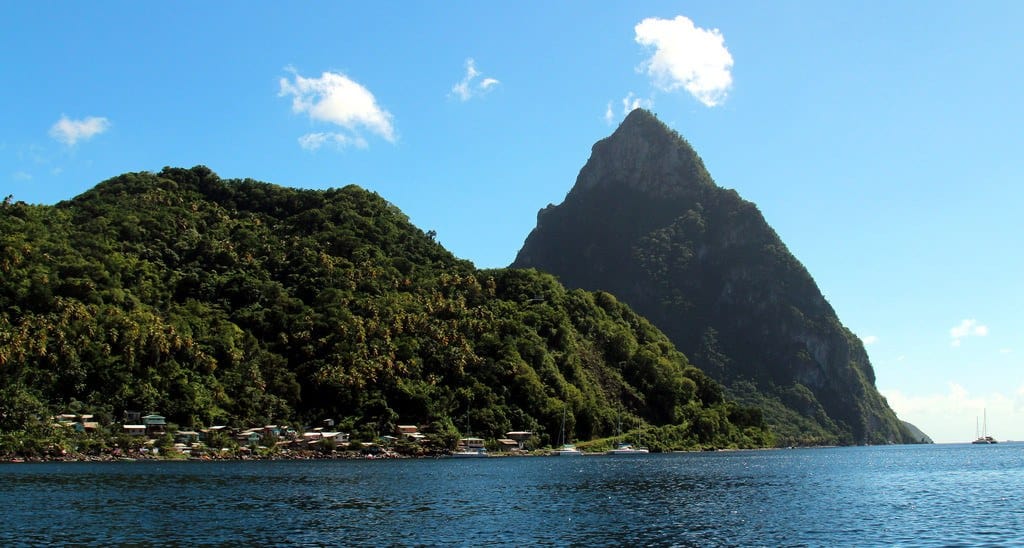 Photo credit: Soufriere via photopin (license)
Enjoying your Caribbean holiday needn't be too expensive; there are plenty of awe-inspiring activities you can get up to without a hefty price tag. The Caribbean is a great place to enjoy the simpler things in life: beautiful scenery, stunning beaches and exciting culture. This article takes a look at the best 3 islands to visit on a budget.
St Lucia
The best things in life are free – certainly in St Lucia. Part of the Windward Islands, St Lucia is a haven for beautiful scenery. Jalousie Beach is a popular spot for sunbathing, scenery and activities on and off the water. St Lucia is largely mountainous with lush rainforests which are great for exploring. You can go on walking tours of the island and treat yourself to delicious local cuisine like ackee, plantain and salt fish.
Antigua
Part of the Leeward archipelago, Antigua plays host to many activities on land and on water, a good night time atmosphere and many reasonably priced activities, particularly in the main town of St Johns. The town's art gallery, Zemi, contains pieces made of recycled materials and has a distinctly eco atmosphere where you can purchase exquisite handmade souvenirs. You can explore the island's fascinating social and geological history at the Museum of Antigua and Barbuda.
Granada
You wouldn't be making the most of the Caribbean without exploring the surrounding sea. Snorkelling is a great way to immerse yourself in the world of Granada. Not only is the world below the water a mesmerising experience, the island boasts the Sacromonte caves where you can discover the interesting Arabic history of the area, learn about the people of the island and absorb some of the Spanish influenced culture by watching live flamenco dancing in the evening.
Budgeting Tips
The best time to visit the Caribbean and save money is May to December as rates tend to be lower at this part of the season rather than the busy winter months. Comprehensive advice to plan your trip to the Caribbean can be found at Wexas where profiles of all the destinations can help you choose your ideal destination.
It's worth noting that the East Caribbean Dollar is fixed to the US Dollar so it's easy to keep track of your spending – follow the exchange rate and get the best deal before you travel. Pick your activities, food and drink wisely and there's no reason why you shouldn't get the most out of your trip.