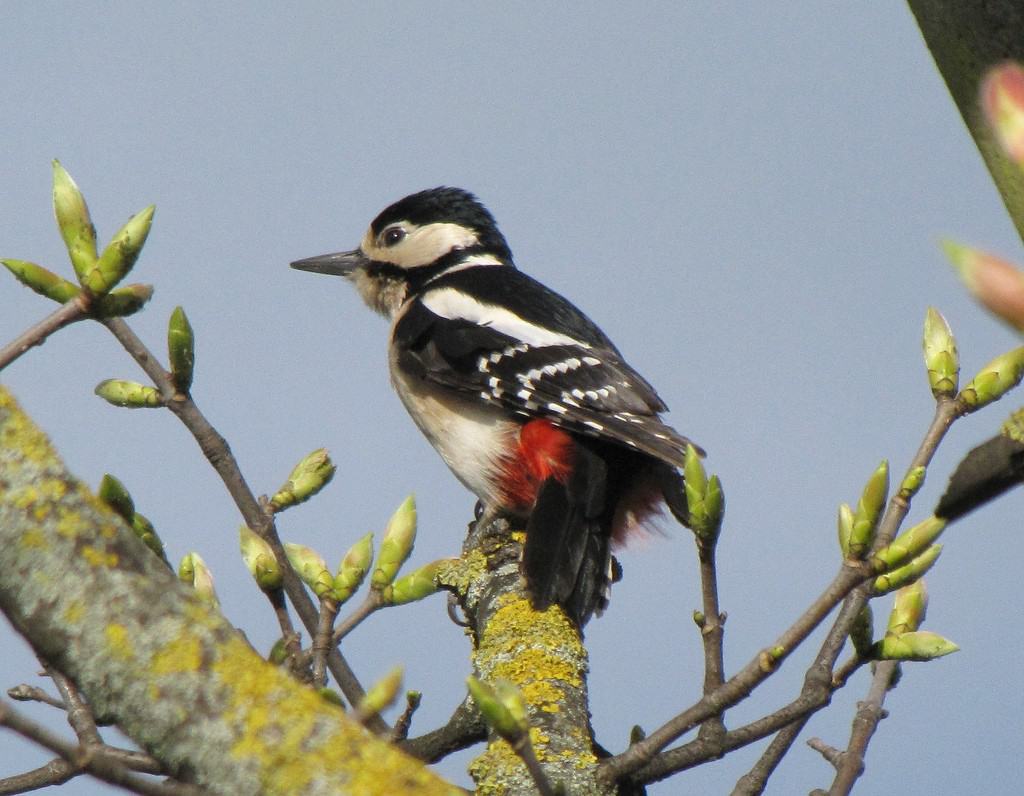 Photo credit: jans canon female Greater spotted woodpecker via photopin (license)
In recent years, the joyous hobby of birdwatching has gained plenty of mainstream exposure from celebrities such as Alex Zane and Blur frontman Damon Albarn both sharing their passions.
With so many of us jetting off this summer in search of hot weather and exotic birds, don't forget to consider our very own backyard for some fantastic bird watching holidays in the UK. To stay ahead of the growing trend of birdwatching holidays, Kennedy Wild Bird Food are here with some wonderful spots.
Naturetrek
Renowned as the UK's wildlife tour specialists, few organise better birdwatching trips than Naturetrek. Led by an ornithologist, this three day event takes place in Gloucestershire's Forest of Dean – the second largest forest in England.
With ancient woodland that spans over 100km2 – this holiday promises to be fun and highly informative. Taking place in or March and May, you can expect to see hawfinches, redpolls and flocks of siskins. Even declining species such as the lesser spotted woodpecker.
Alternatively, feel free to hop over to the Somerset levels, where if you go in March, your holiday will coincide with both the spring migration and breeding season.
Highlights over your holiday with Naturetrek will include a myriad of bird songs (such as the warbler) summer plumaged passage waders, marsh harriers and bitterns!
Aigas
Visit Scotland awarded Aigas Field Centre "Best Nature Based Experience". This heritage tour of the highlands is internationally acclaimed for the nature holidays they provide and for the masses of wildlife on offer.
It's also the very same spot where they host the BBC winterwatch and autumnwatch programmes – With a native woodland and fresh water lochs, it's spectacular for birders all year round. With a whole host of special events that run from April to October, make sure you book early for a glimpse of the spring migrants – ring ouzel, the wheatear and swallow, and other rarities such a famous red grouse and white billed diver.
Watch golden eagles on their nest, and listen to the dawn chorus sung brilliantly by chats, tits and pipits. You can even take a mini trip to Handa and marvel at seabirds, including skuas and puffins.
Island adventures
If you're after a tour guide with heaps of knowledge, you won't find anyone more dedicated than David Rosair. Author of a photographic guide to the waders of the world, he is a professional ornithologist with more than 25 years' experience in wildlife exploits and birdwatching via his family run company Island Ventures.
Pick from a wide variety of UK locations including Dorset, the unique isles of Scilly, The Scottish Highlands and The Outer Hebrides and Skye.
The Isles of Scilly, in particular, is a hub of wildlife activity in either autumn or spring. In May, look out for migrant birds such as whimbrels, the great northern diver. In September, get out your binoculars to spot waders, pipits, wagtails and raptors – to name a few.
Oriole Birding
Dynamic duo Ashley Saunders, Neil Donaghy run Oriole's tours in a fun and relaxed atmosphere. With specialities in South Wales and Norfolk, it gives keen birders a chance to go to new destinations in the UK with some great packages on offer.
South Wales in particular is often a overlooked birdwatching location. You can partake in Spring Migration, Autumn Migration, Summer Wildlife, Winter Wildfowl and Late Migration, during which can expect to see approximately 110 species, such as birds of prey and swallows across tranquil valleys, headlands and coastal wetlands.