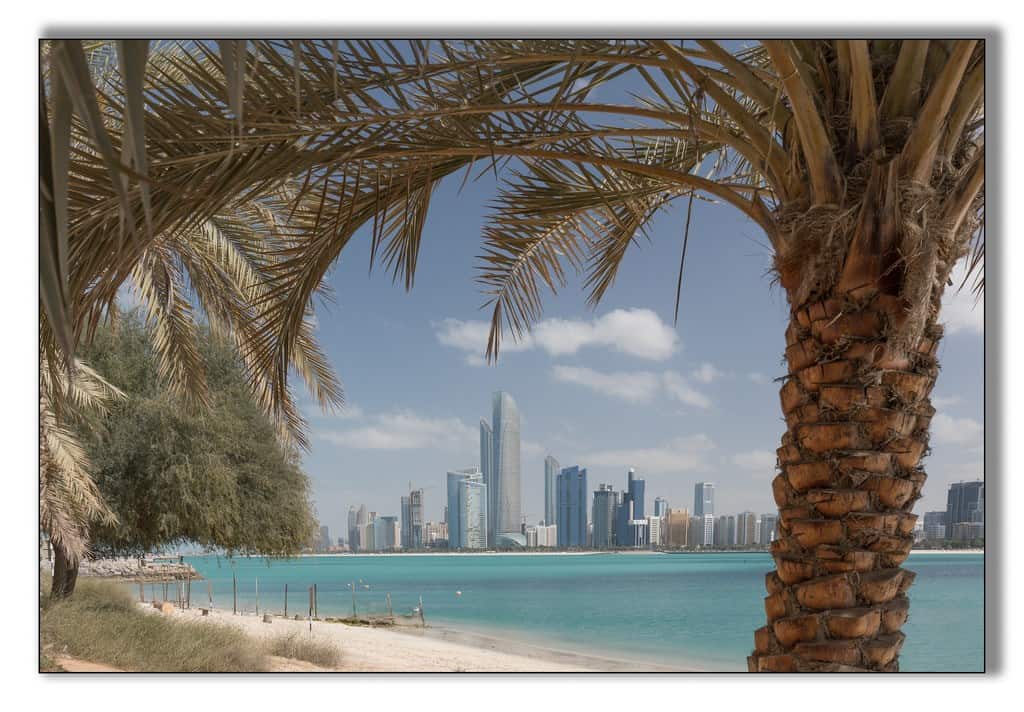 Photo credit: Robert Haandrikman Sky Line of Abu Dhabi via photopin (license)
Finding yourself in Abu Dhabi, one of the most stylish beauty spots in the world, means being spoilt for choice when it comes to thrilling and fulfilling new experiences as you explore one of the most unique and uplifting locations within the United Arab Emirates. One thing of which you'll find there is a plethora is places to eat.
The only struggle you'll face when it comes to breakfast, lunch or dinner is just where exactly to go next! However, what about that most Western of conventions: brunch. Does Abu Dhabi do it? Where are the best places for a mid-morning treat? Take a look below for brunch gems that you'll love.
Café Arabia, 15th Street
Beautifully simple breakfast and lunch food, this lovely and relaxing eatery sits right by the Umm Al Emarat park and, despite fantastically low prices, exudes cool style and comfort. A lovely touch comes in the form of the café's little bookshelf, meaning you can enjoy a laid-back morning flicking through a title of your choice whilst enjoying your meal. The homemade muffins and desserts come highly recommended here, as does the gorgeous cheeseboard.
Combine your perfect selection of local and international cuisine at this upbeat dining spot. Origins offers almost every dish you could imagine from a vast variety of backgrounds, and every single one is a triumph. It's perfectly family friendly, and often features live music or DJ sets. With indoor and al fresco dining options, it's an experience you can truly tailor to your own preferences.
The Yacht Club, InterContinental Abu Dhabi
If you like your live cooking shows with a side of sea-view, then the welcoming Yacht Club at the InterContinental hotel might just be perfect for you! A superb choice for small groups of friends dining together, this wonderfully located establishment boasts exquisite sushi, and many of the dishes can be prepared right before your eyes. You can keep the party going by staying to watch live bands and DJs later on in the day.
With specialist Friday brunch sessions offering gorgeous seafood dishes and flavoursome local and international cuisine enjoyed to the accompaniment of live Latin music, when you book for brunch at Flavours, you receive a beautifully well-rounded experience.
You'll feel spoilt enough with the excellent discounts for larger groups and brilliant upgrade options (including one for free-flowing bubbly), but there's also a live grill station to enjoy! If you fancy taking the party elsewhere once you've eaten and supped your fill, head over to the Tavern, a lovely British-style pub nearby within the resort.
With a lovely European-inspired menu, and the option to order unlimited bubbly along with other tantalising beverages for Dhs250 per head, the Left Bank's fantastic brunch runs every Friday from 12:30 until 4pm, after which you will receive 20% off your drinks! As well as the delicious a la carte dishes on offer, you'll be treated to an enormous choice of "the best cocktails in town" and the option to sit within their cosy restaurant or enjoy the glorious sunshine out on their terrace.