As a frequent traveller, you understand the importance of protecting your camera gear. A good camera bag not only keeps your equipment safe but also makes it easily accessible when you're on the move. In this article, we'll take a look at some of the best camera bags on the market, discussing their benefits, pros and cons, and usage. Let's dive in and find the perfect camera bag for you!
Key Factors to Consider When Choosing a Camera Bag
Before we dive into our top picks, let's first consider the key factors you should keep in mind when choosing the best camera bag for your needs:
Size and Capacity: Consider the size of your camera gear and how much additional space you'll need for lenses, batteries, and other accessories.

Durability and Protection: Look for a bag made of high-quality materials that can withstand the wear and tear of travel, as well as provide adequate padding and protection for your equipment.

Comfort and Ergonomics: If you'll be carrying your bag for extended periods, make sure it's comfortable to wear and easy to adjust.

Accessibility and Organisation: A well-designed camera bag should offer quick access to your gear and have compartments to keep everything organised.

Style and Aesthetics: Choose a bag that suits your personal style and preferences.
With these factors in mind, let's take a look at some of the best camera bags available.
Peak Design Everyday Backpack: Versatile and Stylish for the Modern Traveller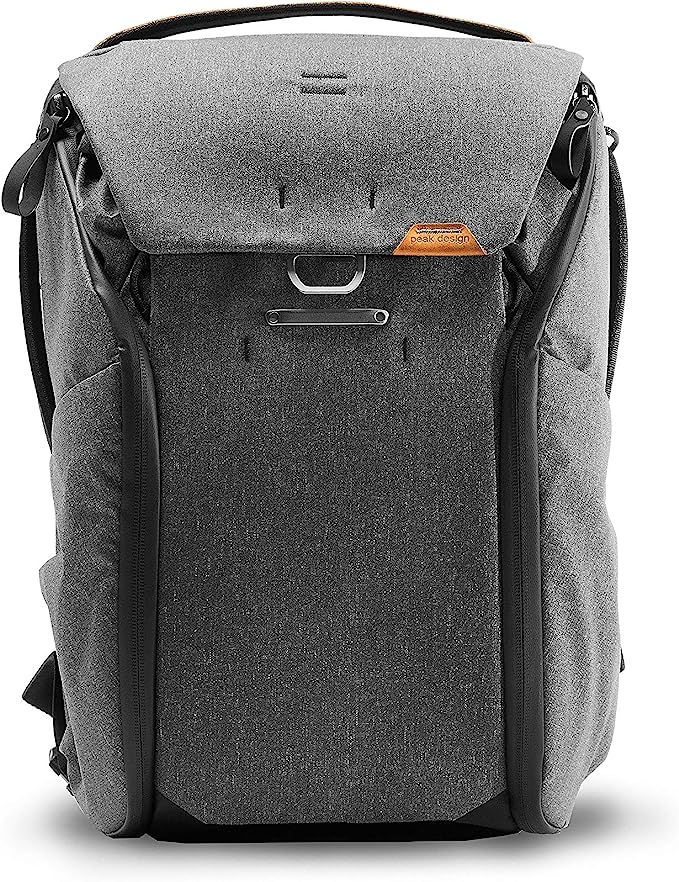 ThePeak Design Everyday Backpack is a versatile and stylish option that appeals to many travellers. With a sleek design and innovative features, this bag offers quick access to your gear, a customisable interior, and a range of sizes to suit your needs. The bag is made of weatherproof materials, ensuring your equipment stays protected from the elements.
Pros:
Customisable interior dividers for better organisation

Weatherproof materials for added protection

Quick side access to your camera and lenses

Comfortable to wear for extended periods

Available in various sizes and colours
Cons:
Can be on the pricier side

May not be suitable for those with larger gear collections
Lowepro ProTactic BP 350 AW II: Rugged and Durable Choice for Adventure Seekers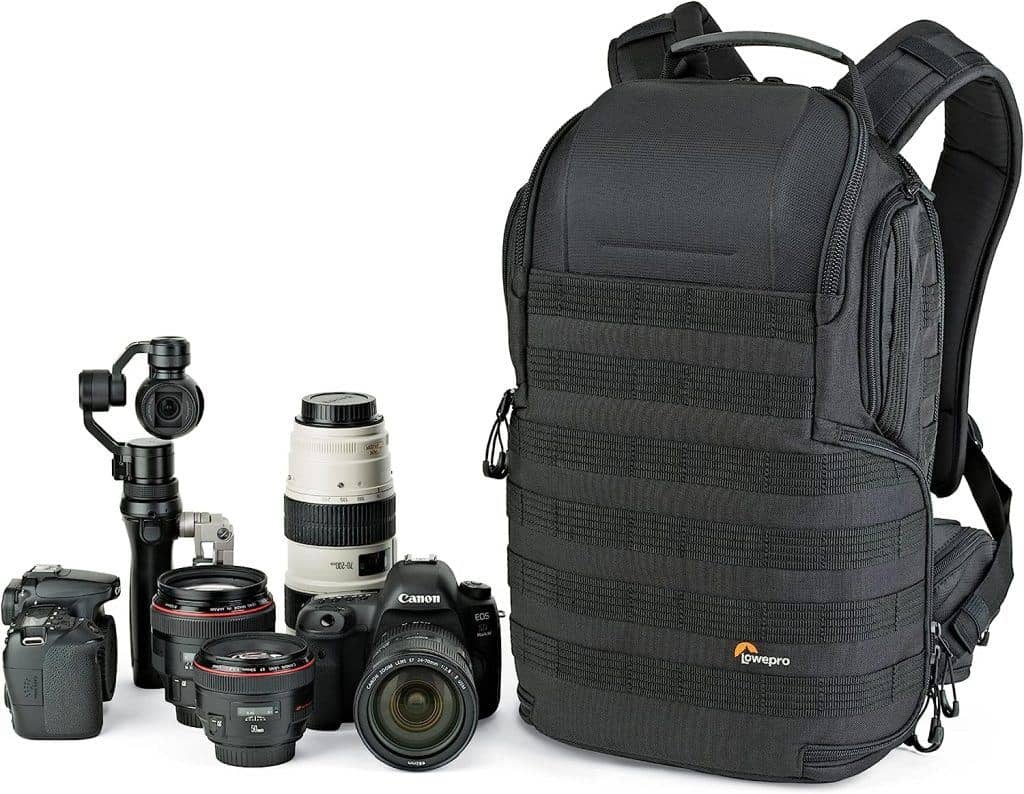 TheLowepro ProTactic BP 350 AW II is a rugged and durable camera bag designed for outdoor enthusiasts and adventure seekers. It offers a customisable interior, ample padding, and weather-resistant materials to keep your gear safe in challenging conditions. The bag also features multiple access points, making it easy to grab your gear when you need it.
Pros:
Rugged construction for added durability

Weather-resistant materials to protect your gear

Multiple access points for quick gear retrieval

Comfortable harness and waist belt for even weight distribution

Molle system for attaching additional accessories
Cons:
May be bulkier than other options

Not suitable for those looking for a more minimalist design
ONA Bowery Camera Bag: Classic and Elegant Option for the Style-Conscious
The ONA Bowery Camera Bag combines classic elegance with practical functionality, making it perfect for the style-conscious traveller. Crafted from high-quality leather or canvas, this bag is not only durable but also visually appealing. The padded interior is adjustable to accommodate your gear, and the compact size makes it ideal for a day out exploring.
Pros:
Classic, elegant design

High-quality leather or canvas materials

Padded, adjustable interior for gear protection

Compact size perfect for day trips

Can be used as a shoulder bag or camera insert
Cons:
Limited capacity for larger gear collections

May not be as comfortable for long periods of wear
Think Tank Photo Airport Essentials: The Carry-On Companion for the Frequent Flyer
TheThink Tank Photo Airport Essentials is designed with the frequent flyer in mind, offering a compact yet spacious bag that fits within most carry-on luggage restrictions. It provides ample padding and protection for your gear, and the customisable interior allows for efficient organisation. The bag also features dedicated compartments for a laptop and tablet.
Pros:
Designed to meet carry-on luggage restrictions

Padded and customisable interior for optimal organisation

Dedicated compartments for a laptop and tablet
Lockable zippers for added security

Comfortable padded shoulder straps and back panel
Cons:
May not be the most stylish option

Lack of quick access points compared to other bags
WANDRD PRVKE: The All-in-One Bag for the Multifaceted Traveller
TheWANDRD PRVKE is an all-in-one bag designed for the multifaceted traveller who needs a versatile and functional solution. With its roll-top design, the bag can expand or contract depending on your needs, while the removable camera cube provides customisable protection for your gear. Additionally, the bag features a weather-resistant exterior and a range of pockets for optimal organisation.
Pros:
Versatile and expandable design

Removable camera cube for customisable protection

Weather-resistant materials to safeguard your gear

Multiple access points for quick gear retrieval

Laptop and tablet compartments
Cons:
Can be challenging to adjust for some users

May not be the most aesthetically pleasing option
Final Thoughts
Choosing the best camera bag for your travel needs ultimately depends on your personal preferences, the size of your gear collection, and your desired level of protection and organisation. By considering the options listed above and evaluating their pros and cons, you're sure to find a camera bag that's perfect for your grown-up travel adventures.