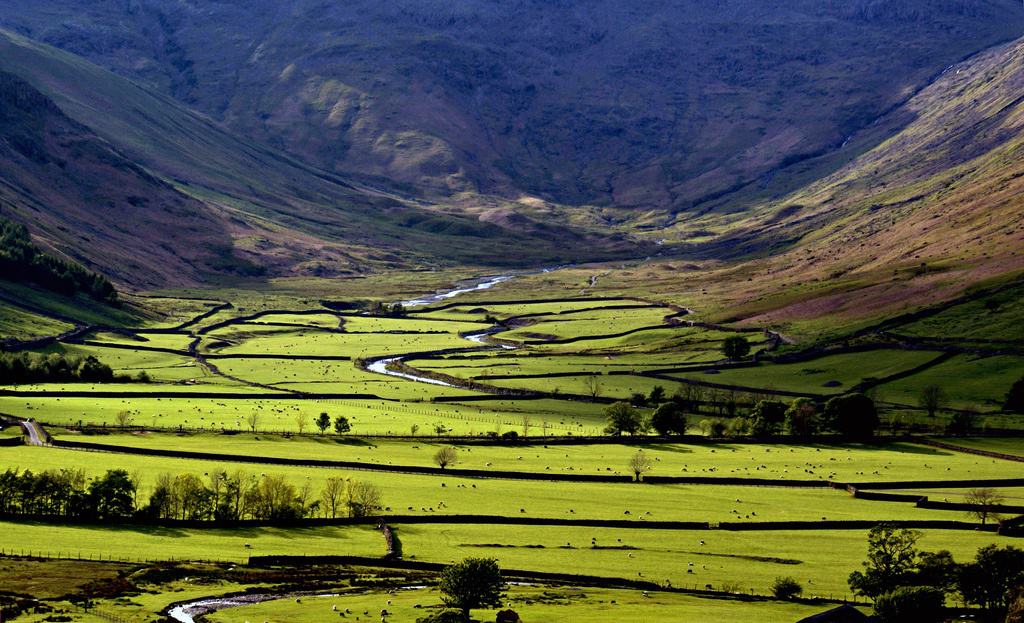 Photo credit: Ennor via photopin cc
Cumbria and the Lake District is an area in the north-west of England that is justifiably popular with both locals and visitors alike. Boasting the country's highest mountains, Hadrian's Wall, some sixteen lakes and a stretch of wild coastline it's the perfect place to stay if you want to appreciate the rural side of England. The pace of life is calmer, the air is cleaner and the entire experience is a world away from the bustling cities from which too many tourists never venture.
Look, you're not going to get us knocking London, Manchester, Newcastle and the rest but there is far more to see than just the urban jungle. Add a few days in Cumbria onto your itinerary and you'll be richly rewarded – it may even be the part of your trip that you remember most fondly.
With that in mind, and assuming you can spare just three or four days, we have some ideas for how to get the most our of your time in this lovely area.
Choose your accommodation carefully
If you're going to be visiting the Lake District, stay near one of the lakes. Just as travellers to London will kick themselves if they are staying out in the sticks and have to travel in to see the sights, why would you want to stay miles from the lakes that give the place its name?
Boring chain hotels are not the norm here, either – you'll find there are cosy B&Bs, country homes and pubs with rooms – in fact a wealth of memorable places to stay in style.
Rent a car
To really get the most out of your time it will be a lot easier to drive yourself. Public transport is available, but the independence a hire car provides is tough to beat.
Or a bike
Having said that, cycling is perhaps an even better option for the reasonably fit. You could hire bikes on a daily basis to explore.
Photo credit: Sam and Ian via photopin cc
So, you've somewhere to stay and a means to get around – what are the things you don't want to miss?
Here are 6 tips – but as always enjoying yourself is more important than ticking off items from a list. However, if you do any of the following that enjoyment is pretty much a given:
Visit Hadrian's Wall – an especially topical attraction after the recent Scottish referendum on independence
Have a pub lunch – you can't beat a pint and a meal in an old-fashioned country pub, and these days the food is great too – in fact gourmet dining is on the increase in the Lake District
Enjoy a cruise on Ullswater, "Englands most beautiful lake" – the best way to experience the water is on it
Wander lonely as a cloud that floats on high o'er vales and hills – or with company; the choice is yours. Either way, you'll understand how Wordsworth found inspiration here.
Go horseriding – it may not be for everyone, but it certainly is a unique way to travel
Or be pampered while others ride horses – see above. If you prefer to take it easy, there are a number of spas and alternative treatment centres in the area