Photo credit: Albert Freeman via photopin cc
If you're planning to spend your holidays in Long Island, New York, here are some of the places you don't want to miss:
Longhouse Reserve
This luscious attraction combines 16 acres of gardens with outdoor sculptures and modern art, making it a unique combination of a park and an art museum. Tourists describe it as a serene, magical place, ideal for photographers, art connoisseurs, families, or anyone looking for a quiet retreat. Don't miss the special exhibitions, which rotate every few months: past exhibitions have included A Circle of Animals and Zodiac Heads, Derivations from Nature, and, most recently, a collection of Artistic Outdoor Furniture.
Cooper's Beach
There are several beaches in Long Island, but this one is ranked #1 by tourists on TripAdvisor.com. The stunning Cooper's Beach stretches 150 spacious meters along the Atlantic Ocean featuring soft, clean sand, crashing waves, and, best of all, a view of historic Southampton mansions. This family-friendly attraction includes all of the usual beach amenities: a concession stand, beach volleyball, and changing stations. Tourists who have been to Cooper's Beach before enjoy returning again and again for the relaxing, picturesque experience. Arrive before 9:30 a.m. to avoid paying a $40 fee to park your vehicle.
Montauk Point House
One of the historical landmarks of Long Island, this lighthouse features a scenic rock walking path, educational tours, a museum, and a gift shop. Tourists and photographers enjoy the breathtaking view from the top of Montauk Point House. History buffs will like learning about the extensive, interesting history of the oldest lighthouse in New York. When you've finished your tour of the lighthouse, you can walk down to the small beach below for fishing or exploring.
Elizabeth A. Morton National Wildlife Refuge
This "hidden gem" in Long Island is ideal for children, with two walking trails in upland forests and fields, and a view of hundreds of different species of wildlife. Visitors are permitted to feed the birds and chipmunks, who will often take seeds right from your hand. The walking trails open up to a beautiful beach, ideal for strolling or taking pictures. Tourists recommend bringing insect repellant. This attraction is free, although donations are strongly requested.
Sagamore Hill National Historic Site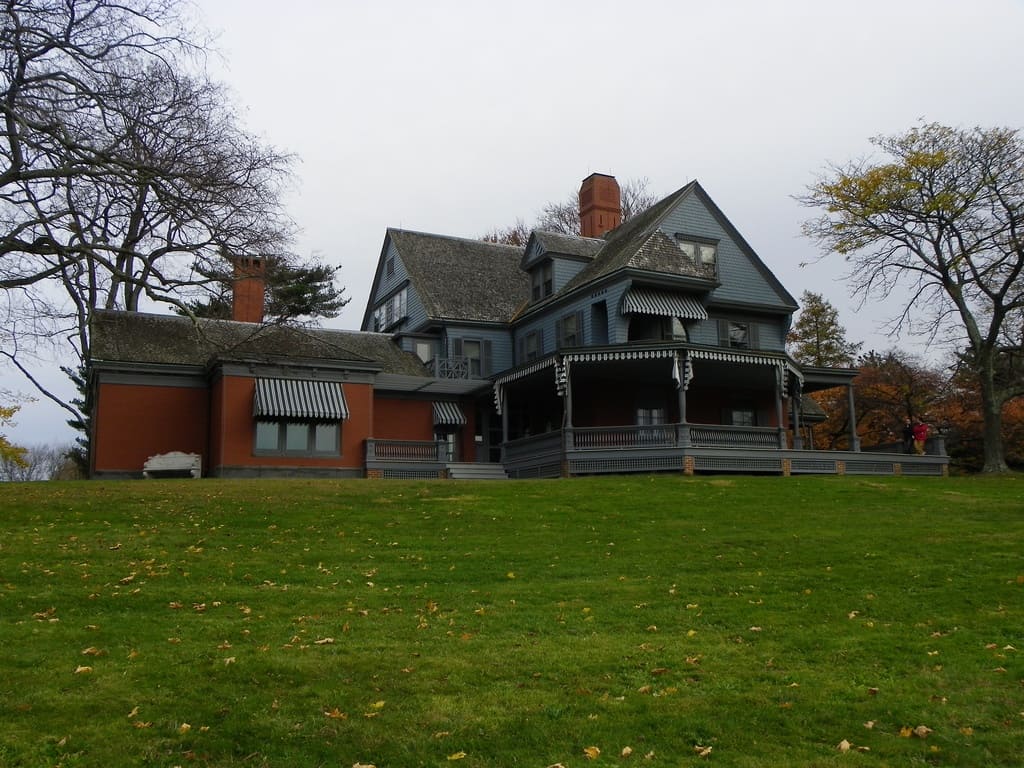 Photo credit: J. Stephen Conn via photopin cc
The summer home of former U.S. President Theodore Roosevelt is a scenic, 23-room Victorian mansion that is sure to be appreciated by tourists from all walks of life. Once you've finished your exploration of the house, you can walk the beautiful grounds to see more historical exhibits, a National Environmental Study Area of forest, a beach, and tidal salt marsh. With over 95 acres of land to explore, Sagamore Hill is a good option for history lovers who have children, pets (allowed only on the grounds), or who crave a long stroll in peaceful, historic beauty.
With all of these options, you're sure to find an attraction that will make your holiday to Long Island, New York an unforgettable experience. All that remains is to hit Expedia to find a good hotel deal.