The USA and South America are hugely popular travel destinations with old and young alike. But if you want to do them in a grown up and stylish way, then read on for the best ways to do this.
Air Streams
The Air Stream Travel Trailer is one of the most iconic ways of seeing the USA. Hitch it up to the back of a four by four, and like a turtle you get to travel with you home on your back.
They are beautifully made and evoke the 1950's, so they make a great option for the retro enthusiast. You can even tour the factory if you're super into them. Details of the tour are available at https://www.airstream.com/company/tours/.

Following on the retro theme, why not include Roswell New Mexico on your tour. Visit area 51 and watch out for any UFOs. Don't forget to visit all the cool 50's diners along the way to for that authentic feel.
Harleys

Another awesome and grown up way to see the US of A is to hire a low rider motorcycle. Of course the most famous of these is the Harley Davidson. These hogs are iconic and perfect for touring the highways of Route 66.
If you love the idea of a Harley, but want a little more luxury than that on a daily basis, why not book a shorter 1-3 day tour. Just make sure you top and tail it with some comfortable hotels in which to prepare and relax.
Of course, you'll want to look the part, so don't forget to treat yourself to a bandana and sunglass, which are available here.
Organised Tours
If you are in love with the idea of touring America but aren't too keen on doing it alone, then how about getting involved with an organized, escorted tour? There are lots of different types of tours available, so you need to make sure that you are picking the right one.
Steer clear of the 18 -30 crowd and go for a tour specifically set up for the more mature traveler. Some companies even cater for mature singles like Just You, click the link to find out more.
Road Trips
If road trips are your thing, but you're not too keen on motorbikes or Harley's, then you can always hire a car and break your journey nightly.
This will take a bit of planning to make sure that you are near to a motel when it comes time to stop. Sites like Roadtrippers are ideal for helping you to plan your road trip. They not only show you the maps and routes that your will need, but they also allow you to plan your trip including interesting roadside stops.
You can even theme your journey. So if you are into creepy horror things or the weird, you make sense you are getting to see everything that's there.
By Rail
Of course, America is cross-hatched with rail lines, and traveling by train is a good alternative to driving across the US. One of the key benefits of train travel is that it leaves you free to read, draw or just relax, while you would have been actively concentrating on driving.
Another advantage is that as trains are faster, you can cover long distances in a shorter time. Something that is very useful in the huge expanse that is the US, especially if your chosen stops are dotted around the country.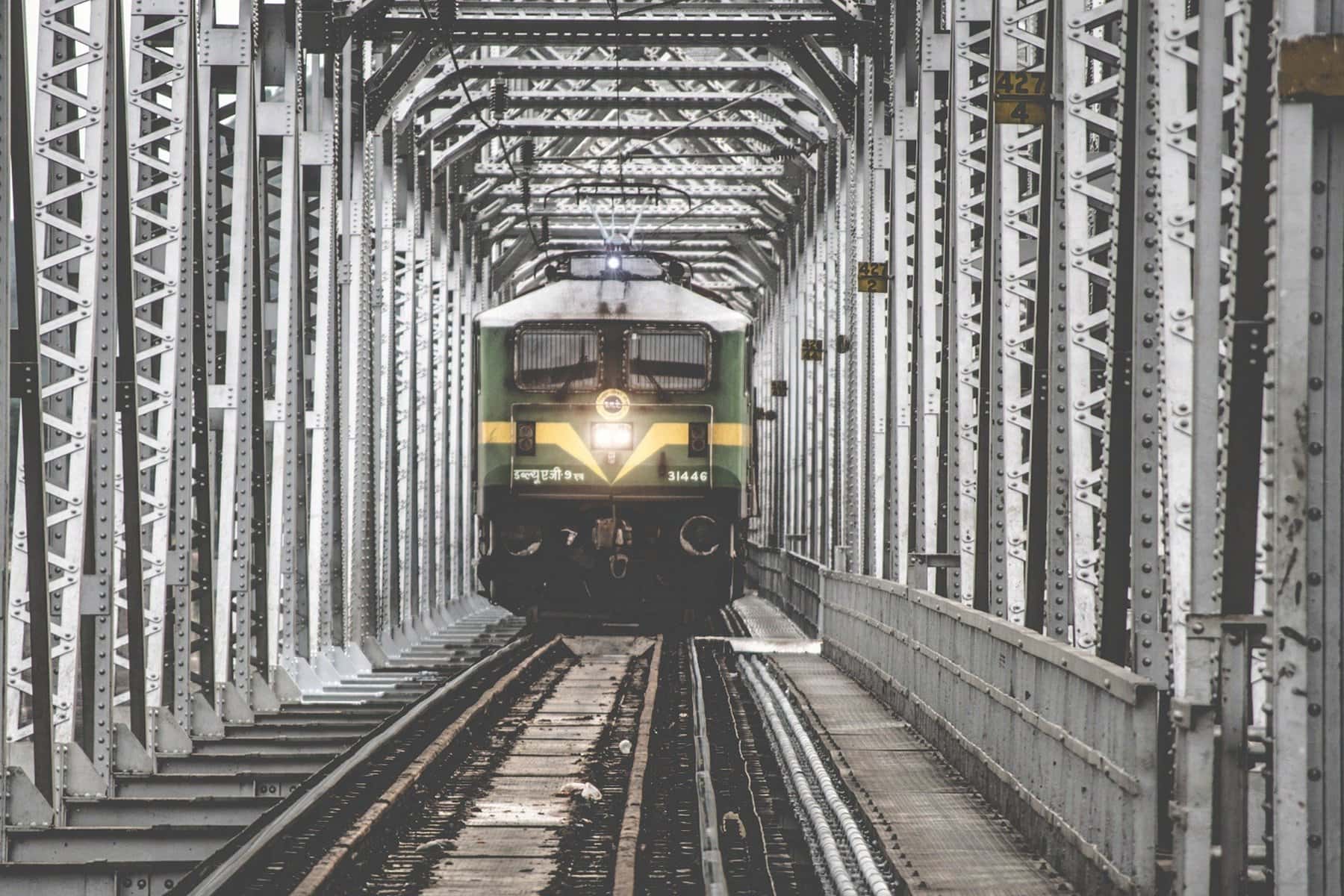 We mostly think of train journeys as using public transport. But there are also private rail companies in America that offer luxury dining and sleeping cabins on specific tours. So if you want to do it really in style, you can.
Greyhound
If cost is a factor, then you can always go for the infamous Greyhound bus. Seen in many a movie bringing a new face to an old town, the greyhound is an essential part of American culture.
One of the major benefits of traveling by Greyhound or in fact any sort of bus is that they stop in all the small towns. This might take a little longer, but if you are after the truly authentic American experience than visiting the small towns is what you will want to do.
Of course, the luxury standard isn't so high on a bus tour like this as it runs primarily as public transport for the locals. You may be lucky and meet some real interesting characters on your journey. Or you may be unlucky and meet some real interesting' characters on your journey if you know what I mean. If you a single or nervous traveler it might be best to go for one of the options above instead.