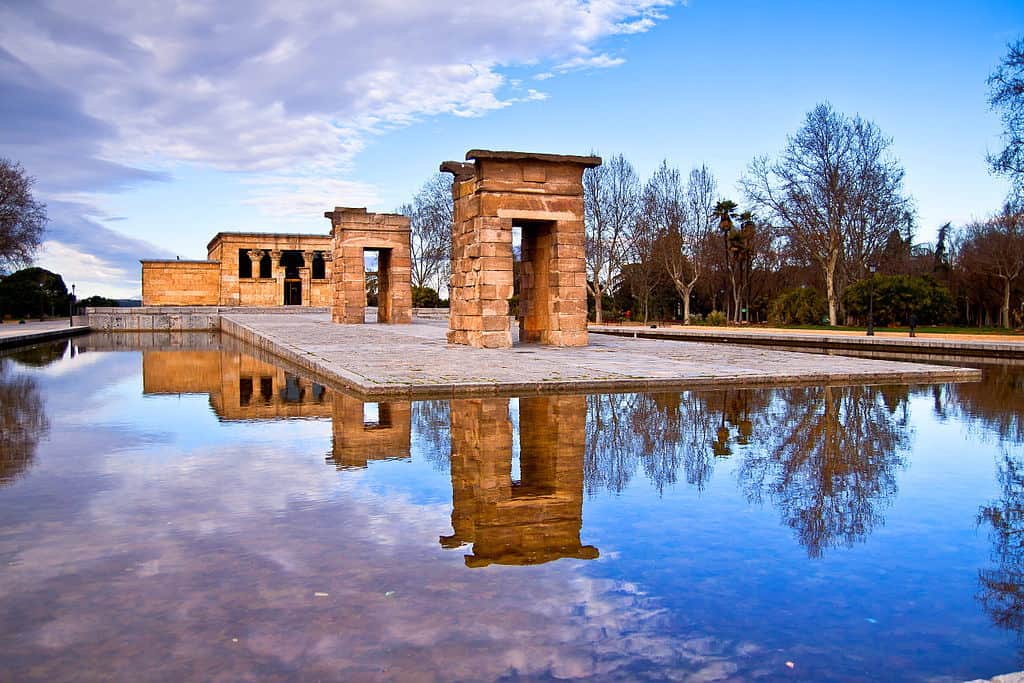 By Choniron (Own work) [CC-BY-SA-3.0-es (http://creativecommons.org/licenses/by-sa/3.0/es/deed.en)], via Wikimedia Commons
The unwelcoming weather in the British Isles around this time of year is enough to make any of us want to head south for the winter, so why not head to a capital city that's guaranteed to be ever so slightly warmer?
Madrid has no end to historical and cultural delights, so if you're looking for a cheeky getaway this season, you could certainly do worse than the Spanish capital.
The Santiago Bernabéu Stadium
Whether or not you're a sports fan, the Santiago Bernabéu Stadium never fails to amaze, with its impressive 81,044 capacity and rich history within the world of football. The stadium has played host to some of the most prestigious matches in the history of football including the European Cup Final, and also has a promising set of fixtures coming up such as the Copa del Rey on 2nd December. If that doesn't float your boat, the stadium tours are impressive enough.
The Plaza Mayor
As one of the most famous squares in Spain, the Plaza Mayor has been played the starring role in some of the most iconic moments in Spanish history, from the 'autos de fe' of the Spanish Inquisition to bullfights, football games and San Isidro celebrations, in honour of the Patron Saint of Madrid. Be sure to take a few photos while you're there, including the bronze statue of King Phillip III.
Gran Vía
We've all heard of Las Ramblas in Barcelona, but have you ever heard of the Gran Vía in Madrid? Just like Las Ramblas, it is a famous shopping street which offers a multitude of upmarket shopping opportunities from comics to musical instruments. Once you're done shopping, you can put your feet up at any one of the avenue's theatres, or just admire the range of 20th-century architectural styles from Vienna Secession to Art Deco.
Temple of Debod
You won't find a better insight into history than the Temple of Debod, which was originally built in 200BC in southern Egypt, 15 kilometres south of Taswan. In the 1960s, plans were being made to build the Great Dam of Aswan, which would have subsequently guaranteed the destruction of the Temple. However, UNESCO decided it wanted to preserve the historical site, and hence it was donated to Spain in 1968 as a thank you for the country's involvement in the restoration of the Abu Simbel temples.