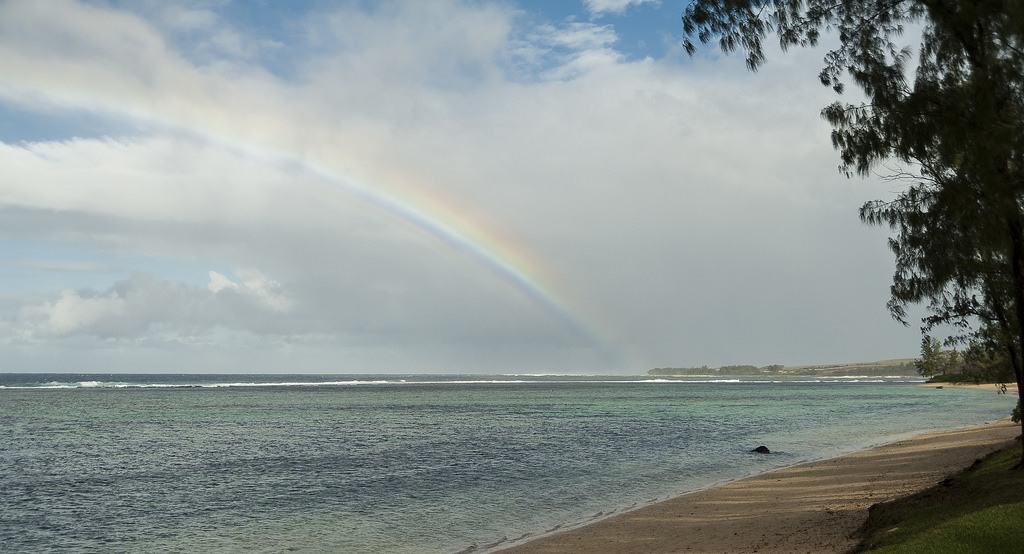 Photo credit: bebopeloula Ile Maurice 2016 – 01 –147 via photopin (license)
It's safe to say that most people have heard of Mauritius. This tropical island is famous for its gorgeous beaches and luxurious, all-inclusive hotels.
Mauritius is the place people go for a once-in-a-lifetime holiday or a honeymoon. Perhaps a special anniversary. Somewhere to do nothing except sunbathe, swim and be pampered.
Now it's true that Mauritius is indeed all of the above. But it is much more than that – and most visitors miss out on much of what makes it such a unique destination.
Let's change that, shall we?
In this article we are going to give you some tips on the other side of Mauritius – the real Mauritius, if you like.
We are going to cover natural delights such as amazing landscapes and plentiful wildlife. Then there are the cultural attractions, and let's not forget the culinary delights that await you. So leave the beach behind for a while, let the other guests eat at the buffet and join us as we venture outside of the hotel compounds in search of the genuine Mauritius.
Cultural attractions

Photo credit: bebopeloula Ile Maurice 2016 – 01 –242-Panorama via photopin (license)
Port Louis
There is more to Port Louis (pronounced 'Por Loowee') the capital of Mauritius, than shopping. A lot more, in fact. Dodos once famously lived on the island and you can start by examining a dodo skeleton at the Natural History Museum, before moving on to the Blue Penny Museum where you can view the world's first colonial stamp. That was a little unexpected, right?
Mauritius is a cultural and religious melting-pot and Port Louis reflects this diversity with churches, mosques, Indian and Chinese and temples, all of which are highly photogenic.
Finish your day by walking up Signal Mountain to catch sunset over the city.
L'Aventure du Sucre
Sugar played a vital part in the history and economy of Mauritius, and you can learn all about it at L'Aventure du Sucre, an interactive and fun museum with a great restaurant called Le Fangourin. You can also enjoy rum tastings here.
Grand Bassin
Mauritius has a large Hindu population and you can admire a huge statue of Shiva, which will soon be accompanied by one of his wife (in this case in the form of Durga, she had nine forms) at the entrance to the crater lake of Grand Bassin, a sacred site.
Eureka
You should make time to visit this French colonial mansion once owned by the island's biggest sugar baron. It is predictably over-the-top, with some 109 doors and a complete wrap around balcony to keep residents cool in the tropical heat. Bring your swimming kit and follow the path from the beautiful garden to enjoy the pool beneath a waterfall.
Food and drink
Mauritian cuisine mirrors the diversity of its populace, with food and drink influenced by France, Africa, India and China. As you can imagine, this is a delicious combination and you can try everything from a sidewalk curry to French haute cuisine, with Creole specialities and dim sum on the way.
Street Food
Street food is available all over the island, and is always spicy (as food should be, in my opinion). Try the pickled fruits, Indian samosas and rotis filled with curry and deep-fried aubergine fritters, and just try and stop there…
Port Louis has its Chinatown, and you can fill up on noodles, dumplings and more. First Restaurants a surefire winner for dim sum.
Don't leave for home without trying the ubiquitous street food called doll puri, which consists of thin bread filled with yellow split peas, bean curry and pickles).
For excellent Creole food, the mother-daughter team at Escale Créole in the village of Moka are the pick of the bunch. Specialities include pork and tomato stew, salted fish and coconut cakes.
As you may expect given its history, Mauritius has a number of his quality rum distilleries which offer tastings. Our tip here would be Rhumerie de Chamarel in the south-west, which holds several international awards for some of its rums. Sign up for a guided tour of the distillery, taste the products and then eat in the restaurant, L'Alchimiste, where the menu includes rum-infused chocolate cake.
My personal highlight of the entire island is Mauritius' first and only craft brewery, the Flying Dodo.
Started by a local who learned to love beer more than almost anything else while living in Germany and the USA, the brewery started operations in June 2012 and has been a great success.
For non-alcoholic refreshment, Bois Cheri tea estate has a factory and museum where you can discover the history of tea plantations on the island, as well as a restaurant with tea tastings and – yes, you guessed it – dishes made with tea.
Natural highlights
Black River Gorges National Park
Well worth a visit, the main attraction here is the Black River Peak viewpoint, with one of the island's best views and a lot of macaque monkeys larking around. An easy two hour walk (9km) on a forest track from Petrin Information Centre will take you to the peak itself – the highest point on the island and one to tick off the to-do list.
Le Pouce
Le Pouce may only be the third-highest mountain on the island but it has some of the best hiking trails. There are great views from the peak and it makes a perfect day trip.
The Seven Coloured Earths of Chamarel
Photo credit: AndrMoel Seven Coloured Earths via photopin (license)
You may not be bowled over by these dunes of multi-coloured mineral-rich sand (you need to get lucky with the light to appreciate them properly) but the view of Chamarel Falls, tumbling 90-metres over a cliff face is reason enough to come here.
Action
Casela World of Adventures
If you need to raise your pulse a little, head to this 14-hectare nature park. You can try your hand at canyoning, experience one of the longest ziplines in Mauritius or a canyon swing, a good alternative to bungee jumping as you are upright and get to see everything on the way down. A quad biking safari through the Yemen Nature Reserve next door is another option, where you can spot zebras, ostriches and antelopes. There are also plenty of hiking trails here.