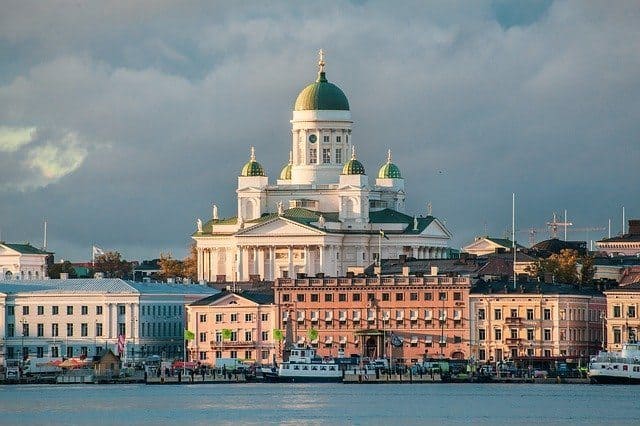 Image Source: Pixabay
Finland is a fabulous country to visit, with its natural beauty and welcoming citizens ensuring every traveller feels at home.
But what if you want to experience Finland like the Finnish do? There are lots of tourist-friendly attractions, sure, but how about the places that really click with the locals?
Here are just a few destinations to check out if you want to see this nation like a native.
Hang out in Hanko
It may not be known for its beaches, but Finland can match some other parts of Europe in terms of seaside prowess thanks to the spa town of Hanko.
150 years ago it was a hip and happening place because of its aristocratic visitors pouring in from Russia, and today it is still a hit with sun-seekers in the summer, although it tends to draw a predominantly local crowd, which makes it feel reassuringly authentic.
From strolling by the rolling waves to chilling out at cafes and buying trinkets from gift shops, there is lots to see and do.
You can even get involved in some high octane water sports including windsurfing if you prefer a more energetic holiday activity, or visit an online casino site in Finland using your smartphone while you wait for daredevil members of your party to conclude their adrenaline-fuelled excursions.
Take a trip to Turku
Picturesque Turku has everything you could hope for in a long-established city, including a medieval castle, an impressive cathedral, an engaging art museum and a wealth of places to eat, drink and make merry.
The city also has a huge harbour, at which hundreds upon hundreds of sail boats are docked. In the height of summer it can get a little crowded, with people flocking from across the country to either hop onboard the vessels they have moored there, or simply watch those nautical types head out on their aquatic adventures.
Leave your heart in Lapland
Lapland might already be on your agenda if you are planning a tour of Finland, but you can rest assured that it is just as popular with people who actually live there as it is with visitors from foreign lands.
Add to that the fact that this frigid expanse of forests, lakes and fields is pretty gigantic and you can safely assume that you will not bump into too many people when you book your trip.
Inari is an especially northerly part of Lapland and has a very small permanent population of under 7000.
It is also the home of Sami culture, and there are plenty of ways to find out about the indigenous people who still live in this isolated area.
Head to Helsinki
Helsinki is another internationally renowned destination in Finland, but that does not mean you should overlook the capital, especially if you have never been before.
From the beauty of the architecture to the history dripping from every building, Helsinki is a sight for sore eyes.
It also has excellent food culture to get involved with, including some of the world's best restaurants that offer contemporary twists on dishes that have developed over the centuries.
Kick back in Kuopio
The residents of this city are known across the country for taking a more laid back approach to life than most people, so you can be certain of enjoying a chilled out time if you decide to visit yourself.
Taking a stroll through the central market during the warmer months of the year will let you see the best fresh produce that Finland has to offer, while the nearby harbour plays host to boats which can be hired to explore Lake Kallavesi nearby.