Photo courtesy of Quality Villas
It's the most famous resort in Europe and a dream destination for many travellers eager to catch some of the Bardot-tinged stardust with which the town appears to have been sprinkled. And it remains a beautiful beach town despite often welcoming 100,000 visitors a day in the height of summer.
Yet Saint-Tropez is more than just sun, sand and starlets. It's also a charming town in itself, especially after the crowds of day-trippers have left in the evening or during the quieter months. Furthermore it is an excellent base from which to explore the surrounding area – and for that you'll need some ideas of places to go.
So here are five of them – easily reachable from Saint-Tropez and each offering a very different experience:
Cogolin
Just 10 km from Saint-Tropez at the foot of the Maures Mountains lies Cogolin. With its 14th century clock tower in the town centre and well-preserved old buildings Cogolin attracts sightseers but also shoppers, as it is famous for handicrafts. Musical instruments are one of the town's specialities but you can also buy excellent pottery here.
Ramatuelle
A little further – and higher – is Ramatuelle which is another ancient village, this one with superb views over the Bay of Pampelonne. Lose yourself in the winding streets lined with stone houses (okay, it's a small place, so you're unlikely to get lost, but you get the idea). Ramatuelle also hosts popular jazz and classical music festivals in the summer.
Grimaud
Photo credit: risastla via photopin cc
Step out of your vehicle onto the cobblestone streets of Grimaud and you'll be forgiven for feeling that you've stepped back in time. Soak up the medieval atmosphere and visit the ruins before checking out the fabulously kept canal-side homes in the bay. And yes, it is sometimes referred to as Little Venice…
Cannes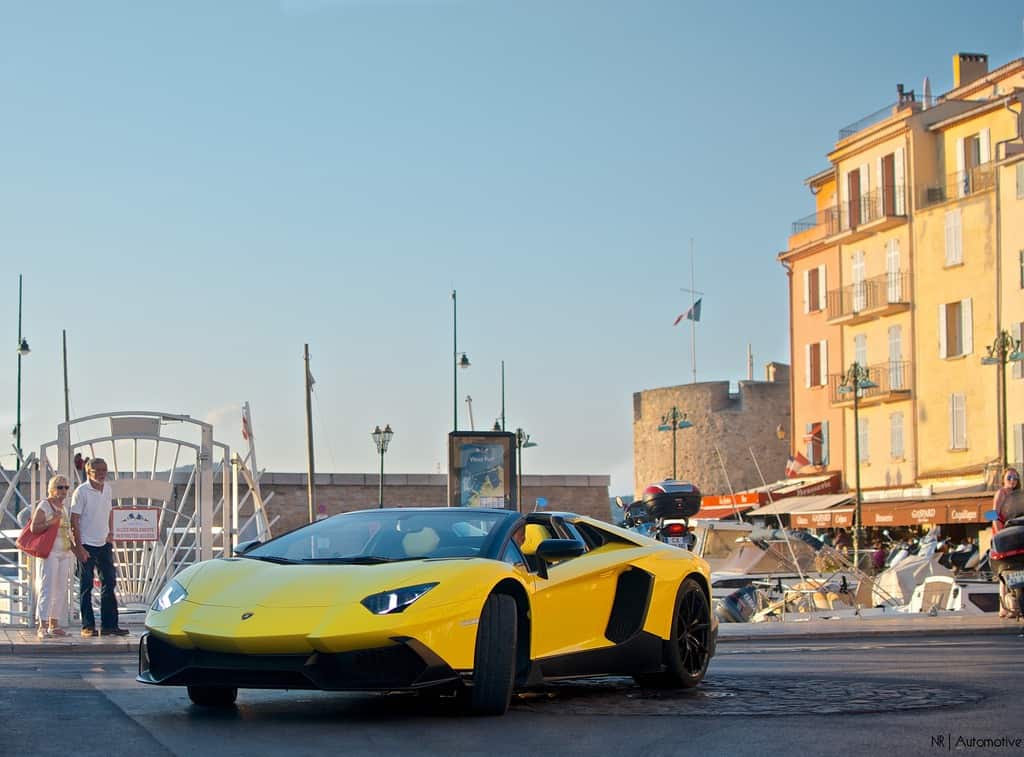 Photo credit: NR Automotive via photopin cc
Take a break from driving and hop on the taxi boat to Cannes and continue the film star experience. It's a pleasant town with some interesting shops and bars, but most tourists are here for La Croisette Beach and a peek at the Hotel Majestic Barriere, where the real celebs stay during the film festival.
Sainte-Maxime
For a change of pace, take the ferry to Sainte-Maxime, a delightful beach town within half an hour of Saint-Tropez but in many ways a world away. Nartelle Beach is just as pretty as any that Saint-Tropez has to offer too, and way less crowded and the town has both excellent restaurants and great bars. Sounds good to us…